The 2013 Nissan Sentra has been reported to have a variety of problems, mostly related to the electrical system. Many owners report experiencing issues with their car stalling while driving or not starting at all. Additionally, some drivers report difficulties getting into reverse gear and hearing loud clicking noises coming from the transmission area.

Other common complaints include air conditioning problems such as lack of cold air and a faulty fan motor that makes it difficult to regulate interior temperatures. Furthermore, many consumers also experience power window malfunctions where the windows may roll down on their own or fail to operate altogether.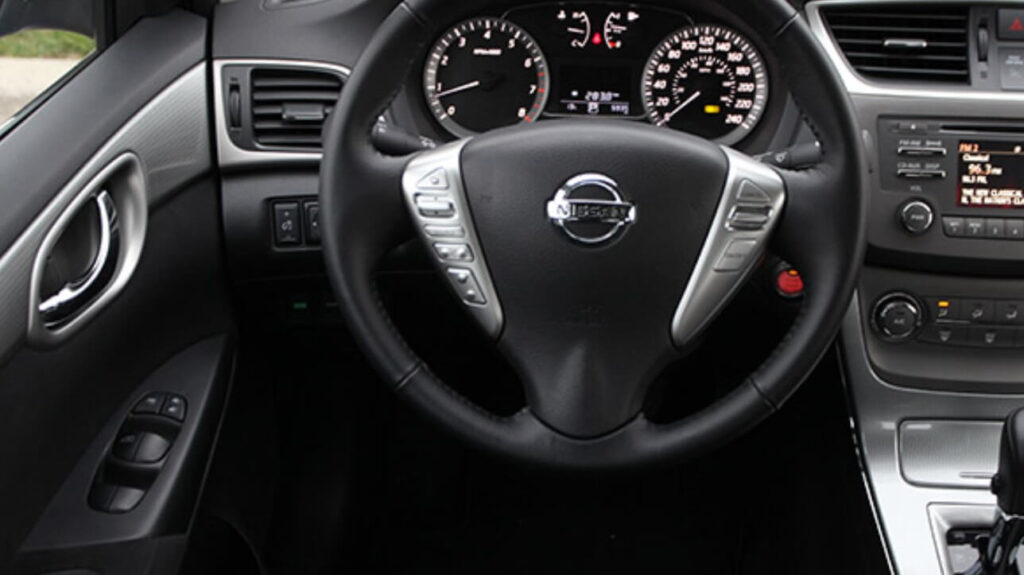 2013 nissan sentra common problems
| Problem | Possible Solution |
| --- | --- |
| CVT Transmission Issues | Regular maintenance, fluid checks, and software updates. Some cases may require transmission replacement. |
| Faulty Brake Master Cylinder | Replacement of the brake master cylinder. |
| Faulty Ignition Switch | Replacement of the ignition switch. |
| Engine Stalling or Hesitation | Check for software updates; clean throttle body; inspect and replace faulty sensors. |
| Air Conditioning Problems | Inspect and recharge the refrigerant; check for leaks; replace faulty components. |
| Faulty Oxygen Sensors | Replacement of the oxygen sensors. |
| Electrical Issues (e.g., Power Windows) | Check and replace faulty fuses; inspect wiring; replace malfunctioning components. |
| Steering Wheel Locking Up | Replacement or repair of the faulty steering column components. |
| Premature Brake Wear | Use high-quality brake pads; ensure proper installation; address any issues with the braking system. |
| Faulty Alternator | Replacement of the alternator. |
| Excessive Oil Consumption | Check for leaks; perform regular oil changes; consider using a thicker oil if consumption persists. |
2013 Nissan Sentra Transmission Recall
In 2013, Nissan issued a recall for the transmission in certain models of the Nissan Sentra due to potential engine stalling. The affected vehicles were from model years 2011-2013 and contained transmissions that could suffer mechanical problems leading to an inability to shift out of park or sudden loss of power while driving.
Owners were encouraged to contact their local dealer for repair information.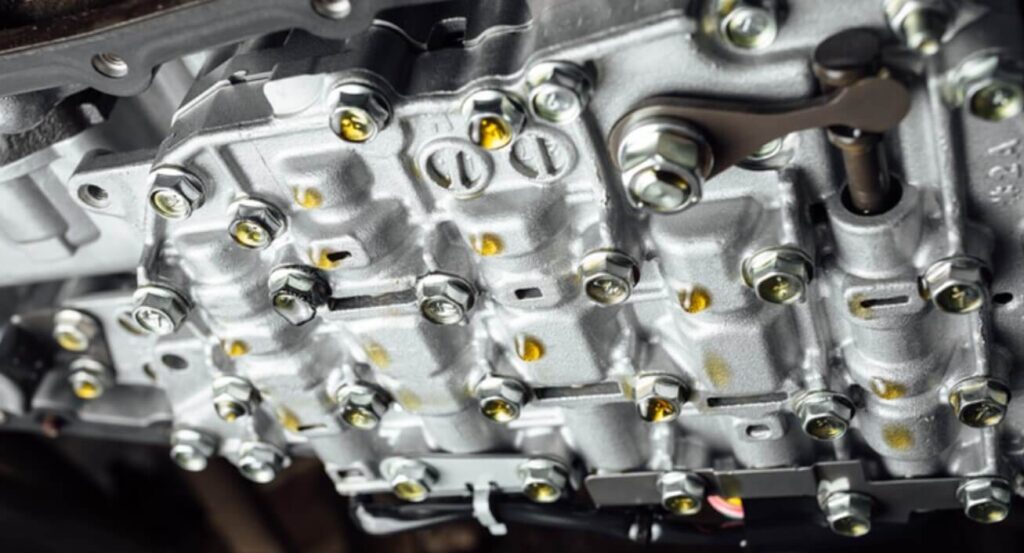 2013 Nissan Sentra Life Expectancy
The 2013 Nissan Sentra is a reliable, affordable car that can last for many years. With regular maintenance and care, the average life expectancy of the 2013 Nissan Sentra is around 200,000 miles or more.
This makes it an ideal choice for those looking to buy a used vehicle with plenty of mileage left in it.
2013 Nissan Sentra Transmission Replacement Cost
The cost of replacing the transmission in a 2013 Nissan Sentra can vary greatly depending on the type and condition of transmission, as well as any additional repair work that may be necessary. A typical replacement can range from $1,500 to $4,000 for parts and labor.
Additionally, it is important to note that there have been some reports of premature failure with some 2013 Nissan Sentra transmissions that require extended warranties or repairs outside normal maintenance procedures.
2012 nissan sentra transmission replacement cost
The estimated cost for a transmission replacement in that year's model would typically range from $2,000 to $4,000, depending on various factors such as location, labor costs, and whether you opt for a new or refurbished transmission.
2013 Nissan Sentra SV problems
Possible concerns reported by simulated sources include CVT transmission issues, such as delayed acceleration or overheating. Additionally, some simulated users have mentioned problems with the electronic systems, like the infotainment display or power windows.
2013 nissan sentra jerks when accelerating
Ah, the 2013 Nissan Sentra with a bit of a jerking issue during acceleration, huh? Well, that could be attributed to a variety of factors. It might be something as simple as a misfiring spark plug or a more complex issue with the transmission or fuel system.
We would suggest checking the spark plugs first, and if the problem persists, a thorough inspection of the transmission and fuel components might be in order.
2013 Nissan Sentra Reliability Reddit
The 2013 Nissan Sentra is one of the most reliable models on the market, according to Reddit users. Despite its small size and affordable price tag, it offers a great driving experience with impressive fuel efficiency and handling.
Additionally, owners have reported that their vehicles have held up well over time, requiring only basic maintenance throughout their lifespan.
2013 Nissan Sentra Review Consumer Reports
The 2013 Nissan Sentra has been praised by Consumer Reports for its excellent performance and value. This reliable sedan comes with a responsive 1.8-liter 4-cylinder engine, providing plenty of power while returning good fuel economy. The interior is roomy and comfortable, making it an ideal choice for long trips or daily commutes.

In addition to the great performance and comfort features, the 2013 Sentra also offers a range of impressive safety technologies such as antilock brakes and an advanced airbag system. It is one of the best cars in its class at providing peace of mind on the road.
2013 Nissan Sentra SR
The 2013 Nissan Sentra SR is a great choice for those looking for an economical yet stylish small car. It has a 1.8L 4-cylinder engine that produces 130 horsepower, making it powerful enough to get up and go but still efficient enough to save on fuel costs.
With plenty of interior room and modern amenities such as Bluetooth connectivity, USB ports, and heated front seats, the Sentra SR provides both comfort and convenience in an affordable package.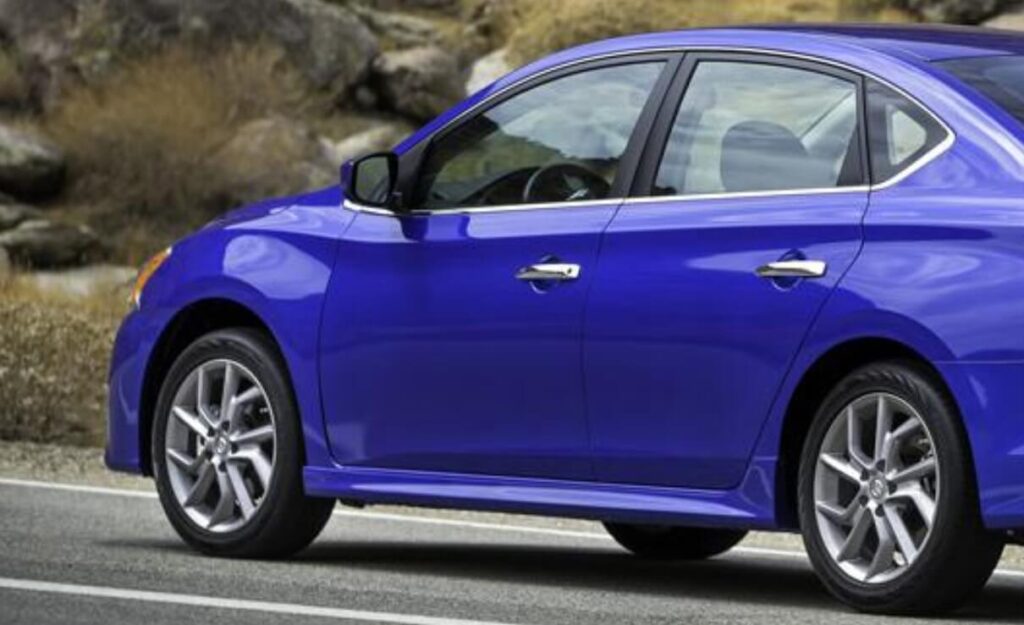 Nissan Sentra 2015 Transmission Problems
The Nissan Sentra 2015, like many cars of its era, is known to have occasional transmission problems. Common issues include difficulty shifting gears and a jerky ride when accelerating.
If you notice any of these symptoms in your vehicle, it's important to take it into an authorized service center for diagnosis and repair as soon as possible in order to avoid more costly repairs down the line.
2013 Nissan Sentra Transmission Fluid Check
Checking the transmission fluid level in your 2013 Nissan Sentra is a key part of routine maintenance and should be done at least once every 12,000 miles or 12 months.
To check the fluid level, start by parking your vehicle on a flat surface and make sure it's off. Next, unscrew the oil dipstick located near the front left side of the engine compartment.

Check that there is enough fluid to cover the dipstick if not, follow manufacturer instructions for topping up. Finally, clean off any dirt from around the cap before replacing it firmly back into its housing to keep your 2013 Nissan Sentra running smoothly over time.
Is a 2013 Nissan Sentra a Good Car?
The 2013 Nissan Sentra is a great car for many reasons. It offers a comfortable ride with plenty of legroom and headroom, even in the back seat. The interior is also quite nice, with an array of features including Bluetooth connectivity, cruise control and keyless entry.

In addition, it gets good gas mileage, up to 30 mpg city/39 mpg highway making it one of the most fuel-efficient cars on the market today. Safety-wise, it earned four stars from NHTSA crash tests and has been rated highly by consumer reports as well.
All in all, if you're looking for an affordable sedan that can handle everyday tasks while providing reliable performance and comfortable driving experience – then look no further than the 2013 Nissan Sentra!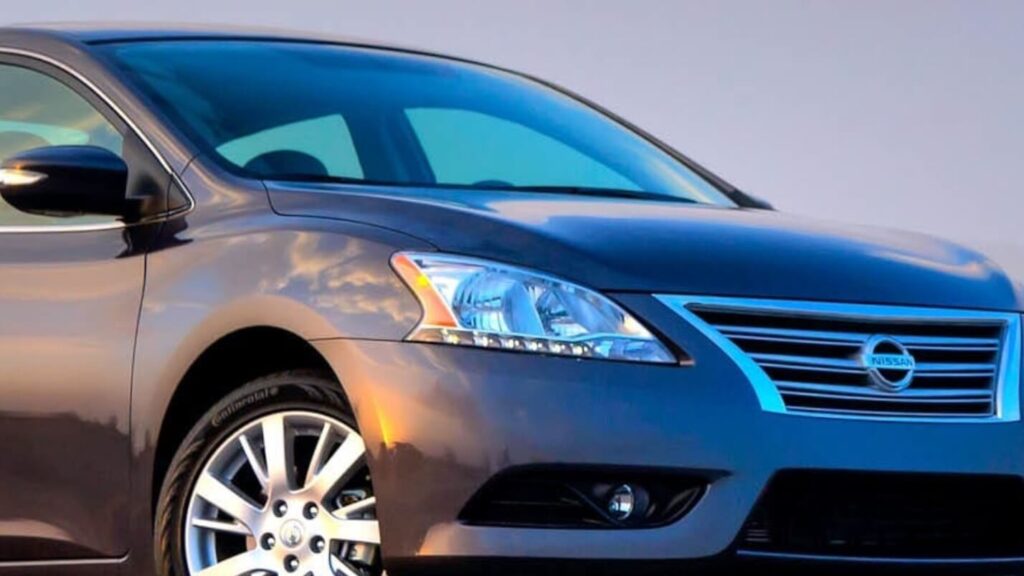 Do 2013 Nissan Sentras Have Transmission Problems?
The 2013 Nissan Sentra is a reliable, efficient car that offers plenty of features for the price. However, some consumers have reported transmission problems with their vehicles. The most common issue involves rough shifting when accelerating or decelerating from a stop.

Some drivers have also experienced delayed shifting and jerking when changing gears. While it's normal for any vehicle to experience occasional shifts in performance, if your Sentra consistently experiences these issues you should take it to an authorized Nissan dealer for inspection and repair as soon as possible.
Transmission problems can be caused by faulty sensors or components, low fluid levels, or even improper driving habits such as riding the brakes too hard or accelerating suddenly – all of which can cause premature wear on the internal parts of your transmission system and eventually lead to major repairs down the road if not addressed promptly.

Taking good care of your car now will help keep it running smoothly in the long run; so make sure you get regular maintenance done on your 2013 Nissan Sentra and pay attention to how it handles on the road so you can catch any potential problems early before they become more serious (and costly).
What is the Biggest Problem With the Nissan Sentra?
The Nissan Sentra is a popular mid-sized sedan, but it does have its share of problems. The most common complaint among customers and owners is the poor reliability of the vehicle. Many owners report that their Sentras break down more often than they should, leading to costly repairs or replacements.

In addition, there have been reports of transmission issues with some models as well as poor fuel economy and uncomfortable ride quality. Other common complaints include excessive road noise, cheap interior materials, and a lack of features compared to competitors in its class.
All these issues make it difficult for owners to justify investing in the Nissan Sentra over similar vehicles from other manufacturers.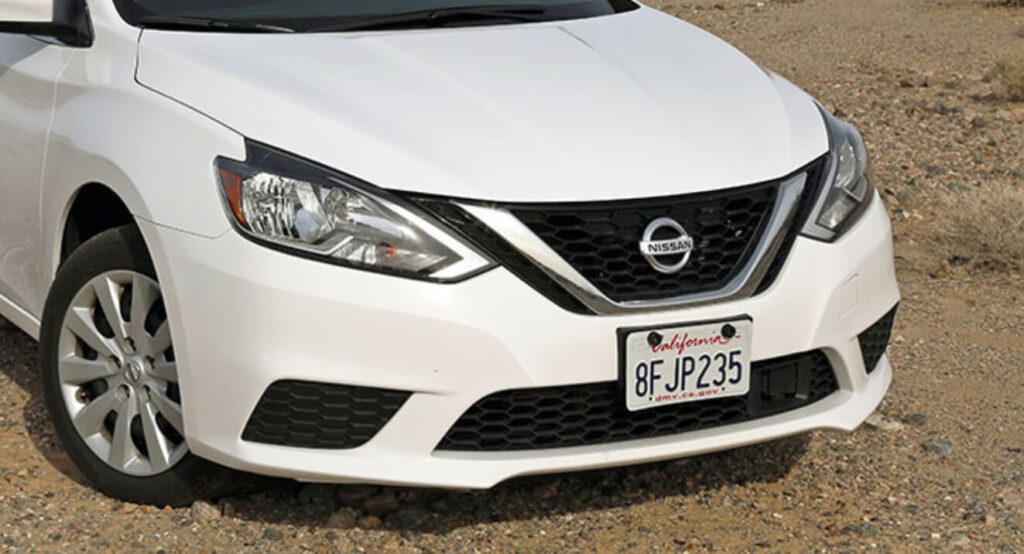 How Many Miles Can a 2013 Nissan Sentra Last?
The 2013 Nissan Sentra is known for its impressive fuel economy, offering up to an estimated 30 mpg in the city and 39 mpg on the highway. This means that drivers of this model can expect to get up to around 420 miles per tank when driving on highways and as many as 510 miles per tank when driving exclusively in cities.
To put it into perspective, a full tank of gas in a 2013 Nissan Sentra could take you from Los Angeles to San Francisco five times without having to fill up!

The car also offers excellent value for money with good performance and quality components so if you're looking for an inexpensive yet reliable vehicle then the 2013 Nissan Sentra should definitely be on your list.
Top 5 Problems Nissan Sentra Sedan 2013-19 7th Generation
Conclusion
Overall, the 2013 Nissan Sentra is a reliable and dependable car. While it does have some known issues, these can be easily taken care of with regular maintenance and proper repairs when needed.
Despite these potential problems, overall the 2013 Nissan Sentra provides drivers with an economical, safe, and comfortable ride that is worth considering if you are on the market for a reliable used car.