The 2012 Chevy Impala has had a few reported problems, the most common being engine stalling and power steering issues. Other complaints include noisy brakes, faulty windshield wipers, and leaking coolant. Engine stalling is usually caused by a faulty fuel pump or an issue with the spark plugs or ignition coils.

Power steering problems stem from low fluid levels or worn-out components in the system, such as hoses and pumps.
To resolve these issues, owners should take their vehicles to a certified mechanic for proper diagnosis and repair. Additionally, drivers should also ensure that all maintenance is up-to-date, including regular oil changes and tire rotations as well as regularly scheduled inspections of their vehicle's components.
In this blog post, you will find expert tips on how to inspect 2012 Chevy Impala problems and their solutions. So, stay tuned.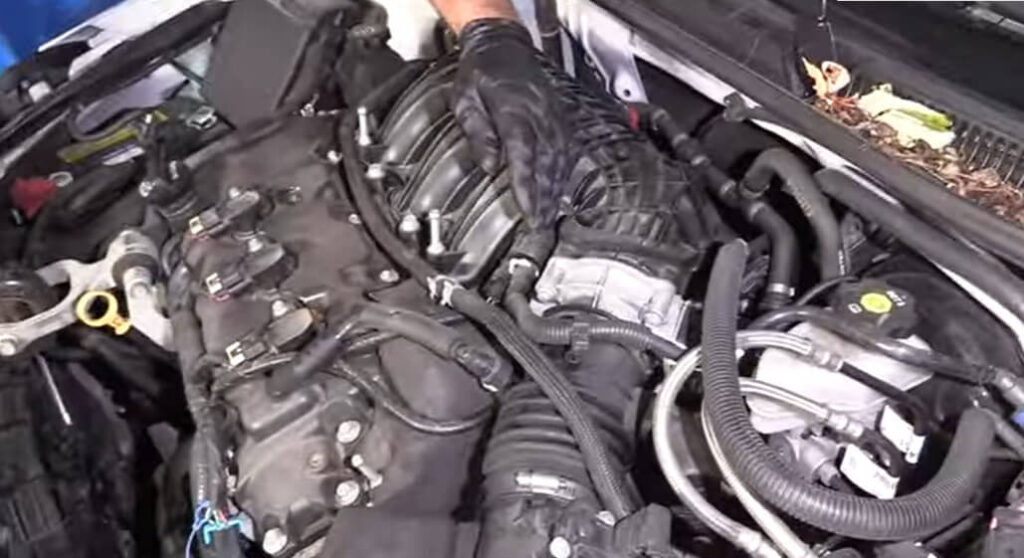 Top 10 2012 Chevy Impala Problems
The 2012 Chevy Impala is a reliable and popular sedan, but unfortunately, it does have some issues. Common problems with the vehicle include transmission failure, oil leaks, electrical issues, and faulty brakes.
If you own one of these vehicles and are experiencing any of these symptoms, it's important to take your car to an experienced mechanic as soon as possible to ensure that the problem is properly diagnosed and repaired.
The top 10 problems in the 2012 Chevy Impala are:
Transmission issues: Reports of rough shifting, slipping gears, or transmission failure.
Power steering failure: Problems with the power steering system leading to difficulty steering.
Engine coolant leaks: Leakage of coolant from the engine, potentially causing overheating.
Electrical problems: Various electrical issues like malfunctioning lights, windows, or dashboard indicators.
A/C compressor failures: The air conditioning system is not functioning properly due to compressor problems.
Ignition switch problems: Difficulties starting the car due to issues with the ignition switch.
Brake system malfunctions: Brake problems like squeaking, reduced braking efficiency, or ABS issues.
Intake manifold gasket leaks: Leaks in the gasket cause air or fluid leaks, impacting engine performance.
Suspension component wear: Wear and tear in suspension parts, leading to a bumpy ride or poor handling.
Fuel pump failures: Failures in the fuel pump cause engine stalling or poor fuel delivery.
2012 Impala 3.6 Issues
The 2012 Impala 3.6 has been known to have a few common issues, such as excessive oil consumption, faulty ignition coils, and transmission problems. Additionally, owners of the model have complained about engine knocking noises and check engine lights coming on without warning.
Although these issues are not widespread among all drivers of the vehicle, it's important to be aware of them in case you experience any problems with your own Impala 3.6.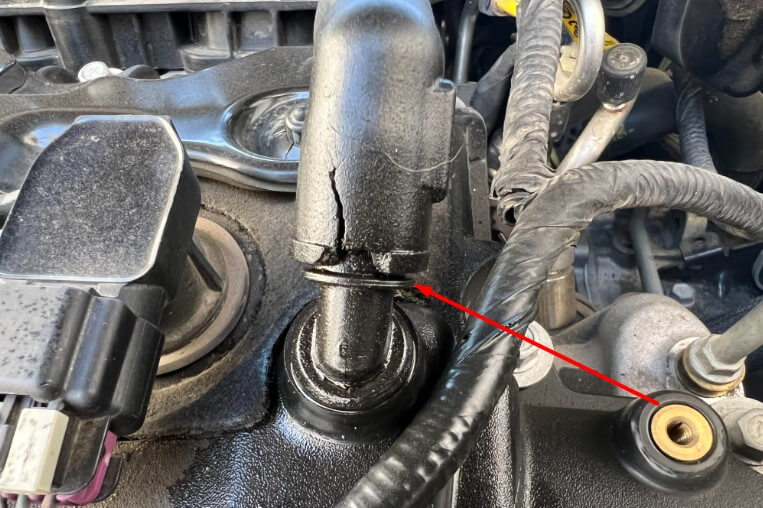 2012 impala 3.6 engine problems
The 2012 Chevrolet Impala with a 3.6L engine has been reported to have some common issues. Keep in mind that individual experiences may vary, and not all vehicles may be affected. Some of the reported problems include:
Timing Chain Issues: There have been reports of timing chain problems in the 3.6L V6 engine. This can lead to engine misfires, rough running, and poor performance. In severe cases, it may cause engine damage.
Power Steering Issues: Some owners have complained about power steering issues, including noise or failure. This can be caused by problems with the power steering pump or other related components.
Oil Consumption: There have been reports of excessive oil consumption in some vehicles. Owners may notice the need to add oil between regular oil changes.
Transmission Problems: While not as common as some other issues, there have been reports of transmission problems in the 2012 Impala, including rough shifting and transmission failure.
Cooling System Issues: Some owners have reported problems with the cooling system, including issues with the water pump and radiator.
Electrical Issues: Electrical problems, such as issues with the ignition system or sensors, have been reported by some owners.
2012 Chevy Impala Life Expectancy
The 2012 Chevy Impala has a life expectancy of 200,000-250,000 miles when properly maintained. With regular oil changes and other preventative maintenance measures, it can last for many years beyond its expected lifespan.
The Impala is known for its dependability and reliability and makes an excellent choice for those looking for a reliable family car or commuter vehicle.
2012 Chevy Impala Transmission Problems
The 2012 Chevy Impala is known to have transmission issues, such as shifting problems and delayed acceleration. This can be caused by a faulty shift solenoid, an issue with the torque converter, or even low levels of transmission fluid.
If you're experiencing these types of issues with your 2012 Impala, it's best to take it to a certified mechanic for inspection and repair.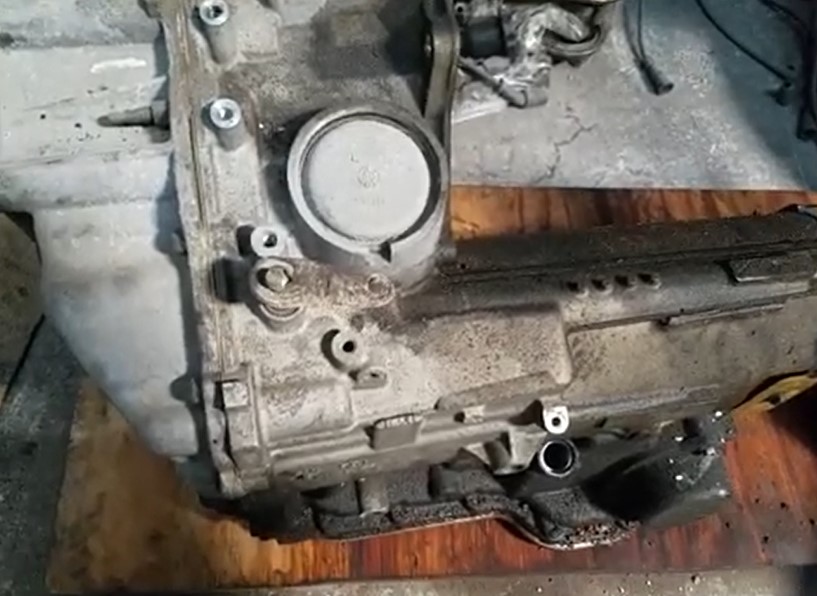 Reliability of 2012 Chevy Impala
The 2012 Chevy Impala is known for its reliable performance and dependability. According to J.D. Power, the Impala earned a 4 out of 5 rating in predicted reliability, making it one of the most reliable cars on the market.
Additionally, Consumer Reports gave it an above-average score for overall reliability and owner satisfaction among midsize cars from the 2012 to 2017 model years.

Whether you're driving long distances or short trips around town, you can trust that your 2012 Chevy Impala will get you where you need to go safely and reliably every time!
2013 Chevrolet Impala Problems
The 2013 Chevrolet Impala may experience some common problems, such as faulty ignition coils that can cause the engine to misfire and overheat. Additionally, owners of this model have reported issues with the air conditioner not providing adequate cooling, as well as deteriorating brake rotors that require frequent replacement.
Owners should be aware of these potential problems and take preventive maintenance steps to avoid any further damage.
Recalls for 2012 Chevy Impala
The 2012 Chevy Impala has been subject to several recalls in the past few years, primarily due to issues with its ignition system. In 2014, General Motors issued a recall of all 2010-2014 model year Impalas due to an issue that could cause the engine and other components to unexpectedly shut off while driving.
Additionally, there were two separate recalls for 2006-2012 model year Impalas in 2015 and 2018 relating to airbag inflator problems, which could lead to improper deployment of side impact airbags during a crash.
2012 Chevy Impala Stalling
The 2012 Chevy Impala is known to have issues with stalling, particularly when the vehicle is idling or coming to a stop. This issue can be caused by a number of things, including faulty spark plugs and plug wires, an air filter that needs replacing, or even a bad fuel pump.
If your Impala stalls frequently, it's best to take it to a qualified mechanic for inspection and repair as soon as possible.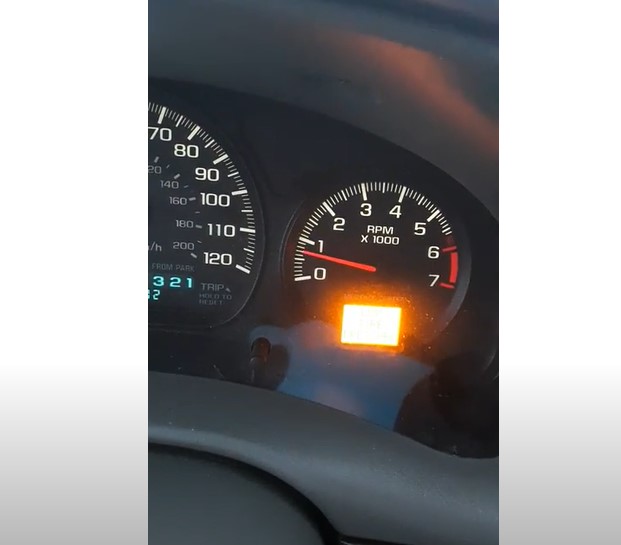 2012 Chevy Impala LTZ
The 2012 Chevy Impala LTZ is a full-size sedan that offers plenty of features for its price. It comes standard with a 3.6L V6 engine, 18-inch alloy wheels, and an 8-speed automatic transmission. Inside the cabin, you'll find heated front seats, rear parking sensors, satellite radio capability, and Bluetooth connectivity.

With impressive fuel economy ratings of up to 28 MPG on the highway, this vehicle is great for long drives while still being able to fit the entire family in comfort and style.
Is a 2012 Chevy Impala a Good Car?
The 2012 Chevy Impala is a great car for many reasons. First, it offers an impressive list of features and options that make it a great buy. It has a spacious cabin with roomy seating for five passengers and lots of cargo space in the trunk.

The exterior styling is sleek and modern, with sharp lines that turn heads when you drive by. Additionally, this model comes with standard safety features such as antilock brakes, traction control, and stability control to help keep you safe on the road. On top of all those great features, the 2012 Chevy Impala also gets good fuel economy ratings at 22 MPG city/30 MPG highway, making it an economical choice too!

All in all, if you're looking for an affordable sedan with plenty of style, technology, and comfort, then the 2012 Chevy Impala should be at the top of your list.
Does 2012 Impala Have Transmission Problems?
The Chevrolet Impala from 2012 has been known to have some transmission problems. This can be due to a variety of causes, such as failing components, improper maintenance, or even incorrect driving habits. When it comes to the transmission in a 2012 Impala, owners should always pay attention to any symptoms that could indicate an issue with the car and take their vehicle in for service if needed.

Common issues include failure of the torque converter clutch solenoid valve or other internal components leading to slipping and jerking when shifting gears; delayed engagement when accelerating; hard shifts between gears; shuddering while in gear; overheating or even total breakdowns.
To help prevent these issues from occurring, regular maintenance checks are highly recommended, including checking fluid levels and inspecting all linkage points and sensors associated with the transmission system.
Additionally, having your vehicle inspected by a qualified technician is essential for the proper diagnosis and repair of any existing transmission problems.
How Many Miles Can a 2012 Chevy Impala Last?
The 2012 Chevy Impala is known for its reliability and dependability when it comes to fuel efficiency. It is a vehicle that can last an incredibly long time with proper maintenance and care, with some models reaching up to 200,000 miles or more!
For the 2012 model specifically, many owners have reported driving their vehicles upwards of 130,000-150,000 miles before needing any major repairs or replacements.

This impressive mileage range can be attributed to its strong 3.6L V6 engine, which provides robust power while simultaneously delivering excellent fuel economy of 18 mpg city/30 mpg highway – making it one of the most economical cars on the market today.
Furthermore, Chevrolet has designed this car with quality components such as its heavy-duty brakes and high-strength steel frame, which help ensure that your Impala will stand up to years of use without breaking down too soon.
So if you're looking for reliable transportation at a great price, then look no further than the 2012 Chevy Impala – you won't regret it!
What Year Impala Has Transmission Problems?
The Chevrolet Impala has been a popular car since its introduction in 1958, but there have been reports of transmission problems with certain models over the years. The most common year for transmission issues appears to be the 2006 Impala. Many owners had reported experiencing slipping and jerking while shifting gears or difficulty getting into gear at all.

Additionally, many people experienced their check engine light coming on due to an issue with the speed sensor or torque converter clutch circuit.
Overall, it seems that the 2006 Impala is prone to transmission problems and should be inspected before being purchased as a used vehicle.
What is the Recall on the 2012 Chevy Impala?
The 2012 Chevy Impala is considered to be one of the most reliable cars on the market, with a recall rate of 0.3%. This low recall rate speaks volumes about the quality and dependability of this car; in fact, it was rated by Consumer Reports as having among the lowest rates for any vehicle sold that year.
The Impala has been praised for its performance and design features, such as its V6 engine which provides plenty of power while remaining fuel efficient.

Additionally, safety features like airbags and antilock brakes contribute to its high ratings from both consumers and experts alike.
With these great qualities combined with such a low recall rate, it's no wonder why so many people choose to drive an Impala!
What Year of Impalas Are Reliable?
The Chevrolet Impala is a reliable car that has been around since 1958. Over the years, it has seen many changes and updates to its design, but one thing remains constant: reliability. The sixth generation of the Impala (2000-2005) was particularly noteworthy for its dependability and affordability.

This model year saw an interior redesign with improved materials, as well as upgraded suspension and brakes for better handling. Subsequent generations of the Impala (2006-2013) also proved to be quite reliable, making them great choices if you're looking for a used car at an affordable price. With proper maintenance, these cars can last more than 200K miles without any major issues – something that cannot be said about all vehicles in this class!

So if you want a dependable vehicle with plenty of features at a reasonable cost then look no further than the Chevrolet Impala from 2000-2013 – it's sure to provide you with years of worry-free driving!
Top 5 Problems Chevy Impala Sedan 9th Generation 2006-16
2012 chevrolet impala problems
The 2012 Chevrolet Impala, a classic choice. Now, let me enlighten you on some of the issues reported with this model. Some drivers have mentioned issues with the transmission, occasional electrical glitches, and complaints about the suspension.
Blue book value of a 2012 chevy impala
The 2012 Chevy Impala's blue book value is approximately $8,000 to $10,000, depending on its condition, mileage, and additional features.
Conclusion
The 2012 Chevy Impala has its fair share of problems, but none that can't be remedied with a bit of effort. With proper maintenance, a little research, and the right parts, you should have no problem keeping your car running in good condition for many years to come.
Hopefully, this article has provided some insight into what causes certain issues with the 2012 Chevy Impala and given you ideas on how to troubleshoot them.