The Mazda CX-5 reverse sensor may not work due to a faulty sensor or a malfunction in the electrical system. When the reverse sensor on your Mazda CX-5 fails to work, it can be a frustrating situation.
The reverse sensor is an important safety feature that helps alert you to any obstacles behind your vehicle when you're backing up. If you're experiencing this issue, there are a few potential causes to consider. First, check to ensure that the sensor itself is not dirty or obstructed in any way.
If it appears clean and unobstructed, the problem may lie with the electrical system or a faulty sensor. In this case, it is recommended to have the vehicle inspected by a qualified technician to pinpoint the exact issue and determine the necessary repairs. Don't delay in addressing this problem, as a properly functioning reverse sensor is crucial for safe and efficient parking and reversing.
Common Causes Of Mazda Cx 5 Reverse Sensor Malfunction
The malfunction of Mazda CX 5 reverse sensors can be caused by various factors, including wiring issues, sensor damage, or calibration problems.
Reverse sensors are a crucial safety feature in modern vehicles like the Mazda CX 5. They help drivers navigate tight parking spaces and avoid collisions while backing up. However, it can be quite frustrating when these sensors malfunction. Below are some common causes of Mazda CX 5 reverse sensor malfunction, ranging from failed sensor calibration to electrical issues:
Failed Sensor Calibration:
Sensor misalignment: Over time, the sensors on your Mazda CX 5 may become misaligned, causing inaccuracies in their readings.
Incorrect sensor positioning: If the reverse sensors are not installed or positioned correctly, they may not accurately detect obstacles or provide accurate feedback.
Non-compliant sensor settings: If the sensor calibration settings are not in line with the manufacturer's specifications, the reverse sensors may not function correctly.
Software glitches: Occasionally, software glitches can lead to reverse sensor malfunction. Updating the software or resetting the sensor calibration may help address this issue.
Damaged Or Faulty Sensor Components:
Physical damage: The reverse sensors on your Mazda CX 5 are exposed to the elements, increasing the likelihood of physical damage. Cracked or broken sensors can result in malfunction or inaccurate readings.
Build-up of dirt or debris: Accumulated dirt, mud, or debris on the reverse sensors can hinder their functionality and cause malfunction.
Sensor wear and tear: Over time, the sensors may experience wear and tear due to continuous exposure to external elements, eventually leading to malfunction.
Faulty wiring or connectors: Damage to the wiring or connectors that connect the reverse sensors to the vehicle's electrical system can disrupt their functionality.
Electrical Issues:
Power supply problems: If the reverse sensors are not receiving adequate power or experiencing intermittent power supply, they may malfunction.
Fuse issues: Malfunctioning or blown fuses can disrupt the electrical circuit responsible for the operation of the reverse sensors.
Wiring harness problems: Damage or corrosion in the wiring harness that connects the reverse sensors to the car's electrical system can cause sensor malfunction.
Faulty control module: A faulty control module, which controls the operation of the reverse sensors, can result in malfunction or inaccurate readings.
Remember, if you encounter any reverse sensor malfunction in your Mazda CX 5, it is advisable to consult a professional mechanic or authorized Mazda service center for proper diagnosis and repair.
How To Diagnose Mazda Cx 5 Reverse Sensor Problems
If your Mazda CX 5 reverse sensor is not working, there are a few steps you can take to diagnose the problem. First, check the wiring and connections to ensure they are secure. Next, inspect the sensors for any damage or debris that may be affecting their performance.
If necessary, have the sensors tested or replaced by a professional.
Is your Mazda CX 5 reverse sensor not working? Don't worry, we've got you covered. Follow the steps below to diagnose the issue and get your reverse sensor functioning properly again.
Checking Sensor Wiring And Connections:
Inspect the wiring: First, visually inspect the wiring connecting the reverse sensor. Look for any signs of damage, such as frayed wires or loose connections.
Check the connectors: Ensure that the connectors linking the sensor to the car's electrical system are securely plugged in without any corrosion or dirt buildup.
Test the voltage: Use a multimeter to measure the voltage at the sensor's wiring connection. If there is no voltage reading, it could indicate a problem with the wiring or connection.
Testing Sensor Functionality:
Cleaning the sensor: Start by cleaning the reverse sensor with a soft, lint-free cloth. Dirt or debris might be obstructing the sensor's proper operation.
Performing a physical inspection: Examine the sensor for any physical damage, such as cracks or dents. Damaged sensors may need to be replaced.
Verifying power supply: Ensure that the sensor is receiving the necessary power supply. Check the fuse, wires, and connections related to the sensor's power source.
Using Diagnostic Tools:
OBD-II scan tool: Connect an OBD-II scan tool to the car's diagnostic port and retrieve any trouble codes related to the reverse sensor. These codes can provide further insight into the problem.
Mazda diagnostic system: Seek assistance from a Mazda dealership or an automotive professional with access to the Mazda diagnostic system. They can perform more advanced diagnostics on the reverse sensor.
Remember, if you are unsure about handling any of these steps, it's always advisable to consult a professional. Diagnosing and repairing electrical issues requires expertise and knowledge to prevent further damage to your vehicle's electrical system.
By following these steps, you can effectively diagnose and address Mazda CX 5 reverse sensor problems, ensuring your safety and convenience while maneuvering your vehicle in reverse.
Steps To Troubleshoot Mazda Cx 5 Reverse Sensor Not Working
If your Mazda CX 5 reverse sensor is not working, here are a few troubleshooting steps to follow. First, check the sensor for any visible damage or debris. Next, ensure that the sensor is properly connected and positioned. Then, inspect the wiring and connections for any issues.
Finally, consult the vehicle's manual for further guidance or consider contacting a professional for assistance.
Is your Mazda CX 5 reverse sensor not functioning properly? Don't worry – we've got you covered! Below are some simple steps you can take to troubleshoot and resolve this issue.
Checking Fuse And Power Supply:
Start by checking the fuse related to the reverse sensor system. A blown fuse may be the culprit behind the malfunctioning sensor. Locate the fuse box and inspect the reverse sensor fuse. Replace it if necessary.
Ensure that there is a proper power supply to the reverse sensor system. Check the wiring connections and make sure there is no loose or damaged wiring. Secure any loose connections and repair or replace any damaged wiring.
Cleaning Sensor Surface:
Over time, the sensor surface may accumulate dirt, grime, or other debris, which can affect its performance. Clean the sensor surface using a soft cloth and a mild detergent. Gently wipe away any dirt or debris, ensuring a clear and unobstructed surface for the sensor.
Inspect the sensor for any physical damage that may hinder its functionality. If you notice any cracks or breakages, consider replacing the sensor as it may not be able to function properly.
Resetting Sensor System:
Sometimes, a simple reset can resolve the issue with the reverse sensor. Locate the sensor reset button or refer to the vehicle's manual for instructions on how to reset the sensor system. Press and hold the reset button for a few seconds until the system resets.
After resetting the sensor system, test the reverse sensor by engaging the reverse gear and observing its performance. If the issue persists, further troubleshooting may be required, and it is recommended to consult a professional mechanic or contact Mazda customer support for assistance.
These troubleshooting steps should help you identify and resolve the issue with your Mazda CX 5 reverse sensor not working. Remember to always prioritize safety and consult a professional if needed. Happy driving!
Seeking Professional Help For Mazda Cx 5 Reverse Sensor Repairs
When your Mazda CX 5 reverse sensor stops working, it's advisable to seek professional help for repairs. Expert technicians can diagnose the issue and offer efficient solutions to restore the functionality of your reverse sensor, ensuring your safety on the road.
If you're facing issues with your Mazda CX 5 reverse sensor not working, it's crucial to seek professional assistance to diagnose and fix the problem. Trying to troubleshoot and repair the sensor on your own might lead to further complications or even damage the vehicle.
To ensure a proper and effective resolution, follow these steps:
Finding An Authorized Mazda Service Center
To get reliable assistance for your Mazda CX 5 reverse sensor issue, it is recommended to visit an authorized Mazda service center. These centers have trained technicians and access to genuine Mazda parts, ensuring high-quality repairs. Look for authorized service centers in your area by:
Visiting the official Mazda website and using their service center locator tool
Asking for recommendations from friends, family, or fellow Mazda owners
Checking online directories or review websites for highly-rated Mazda service centers near you
Informing The Mechanic About The Issue
Effective communication with the mechanic is essential for a successful repair. When you bring your Mazda CX 5 to the service center, be sure to provide the mechanic with detailed information about the reverse sensor issue. Key points to mention include:
The reverse sensor not working properly or not functioning at all
Any specific symptoms or patterns observed when the issue occurs
Any previous attempts made to rectify the problem and their outcomes
The specific model and year of your Mazda CX 5
Discussing Repair Options
Once the mechanic diagnoses the problem with your Mazda CX 5 reverse sensor, discuss the available repair options. They may recommend replacing faulty parts, conducting electrical checks, or recalibrating the sensor system. Ensure you understand the proposed solutions by asking questions such as:
What components need repair or replacement?
How long will the repair process take?
Can the repairs be covered under warranty or insurance?
Are there any preventive measures to avoid similar issues in the future?
By following these steps and seeking professional help, you can address the Mazda CX 5 reverse sensor not working issue efficiently and get back to enjoying a safe driving experience. Remember to always rely on authorized service centers to ensure reliable repairs and the use of genuine Mazda parts.
Preventive Measures For Maintaining Mazda Cx 5 Reverse Sensors
Maintain the functionality of your Mazda CX 5 reverse sensors by implementing preventive measures. Regularly clean and inspect the sensors, check for any physical damage, and ensure proper wiring connections for optimal performance and safety.
The reverse sensors of your Mazda CX 5 play a crucial role in ensuring your safety and preventing potential accidents while parking or maneuvering in tight spaces. To ensure they work effectively, it is important to maintain and care for them regularly.
Here are some preventive measures you can take to maintain your Mazda CX 5 reverse sensors:
Regular Cleaning And Inspection:
Clean the sensors regularly: Keep the reverse sensors clean of any dirt, debris, or grime that may accumulate on them. Gently wipe the sensors with a soft cloth or sponge to ensure their optimal performance.
Inspect for any damage: Regularly check the condition of the sensors for any visible damage such as cracks or scratches. If you notice any issues, it is important to have them repaired or replaced as necessary.
Avoiding Physical Damage To Sensors:
Be cautious while parking: When parking your Mazda CX 5, avoid hitting or scraping the reverse sensors against objects such as curbs, poles, or other vehicles. Always park with caution to prevent physical damage to the sensors.
Be mindful of car washes: If you take your CX 5 through an automatic car wash, ensure that the reverse sensors are properly protected. Some car washes have specific precautions for vehicles with reverse sensors, so be sure to follow their guidelines to prevent any potential damage.
Keeping The Sensor System Updated:
Stay updated with software updates: Mazda periodically releases software updates for the sensor system. Check for any updates and ensure that your Mazda CX 5's sensor system is up to date. These updates may improve the performance and functionality of the reverse sensors.
Consult your Mazda dealership: If you experience any issues with the reverse sensors, it is recommended to consult your Mazda dealership or a qualified mechanic. They can provide guidance, diagnose any problems, and offer the necessary solutions to keep your reverse sensors working optimally.
By following these preventive measures, you can maintain the reliability and effectiveness of your Mazda CX 5 reverse sensors. Regular cleaning, avoiding physical damage, and keeping the sensor system updated will help ensure that your reverse sensors work seamlessly, enhancing your parking experience and overall safety.
Remember, proactive maintenance is key to maintaining the longevity of your vehicle's safety features.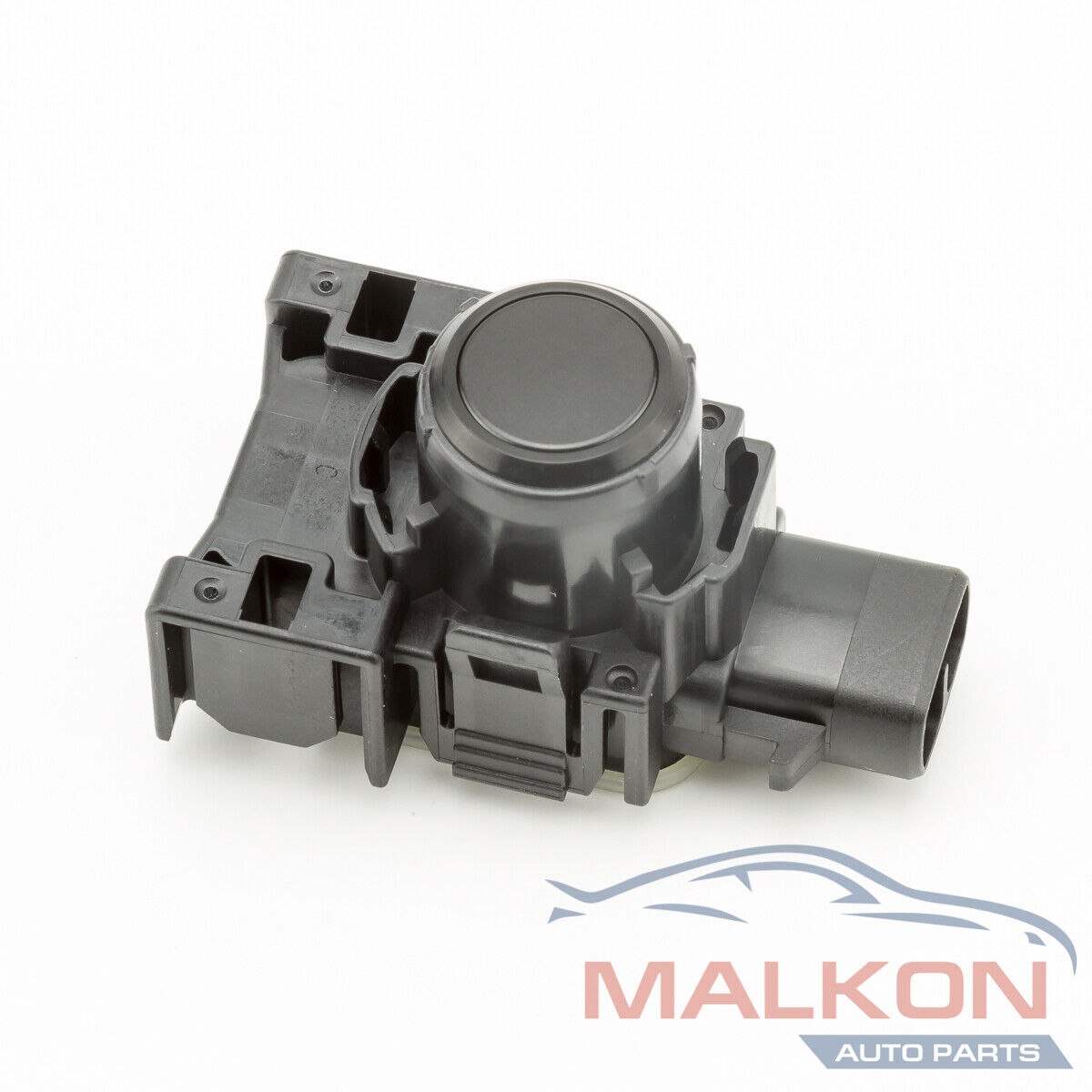 Credit: www.ebay.com
Frequently Asked Questions On Mazda Cx 5 Reverse Sensor Not Working
Why Have My Reversing Sensors Stopped Working?
Reversing sensors can stop working due to wiring issues or sensor malfunctions.
How Do You Turn On Parking Sensors On A Mazda Cx 5?
To turn on parking sensors on a Mazda CX 5, locate the PARK button on the center console and press it.
How Do You Reset Backup Sensors?
To reset backup sensors, locate the reset button and press it. This will reset the sensors.
How Do You Activate A Reverse Parking Sensor?
To activate a reverse parking sensor, consult your vehicle's user manual for specific instructions.
Conclusion
To sum up, if you're experiencing issues with your Mazda CX 5 reverse sensor not working, it's essential to address the problem promptly. Start by checking if the sensor is clean and free from any obstructions. Inspecting the wiring and connections is crucial to ensure proper functionality.
If the sensor is damaged, replacing it might be necessary. Additionally, consider using a reputable diagnostic tool to identify any underlying electronic issues that may affect the sensor's performance. Regular maintenance and timely repairs will not only improve the safety of your vehicle but also enhance your overall driving experience.
Don't overlook the importance of a fully functional reverse sensor in avoiding accidents and ensuring peace of mind on the road.