Your car seat is not just about comfort; it's a pivotal component of your driving experience. Yet, it's frustrating when the seat mechanism malfunctions, hindering adjustments or causing discomfort.
In this guide, we delve into the essential steps and strategies to rectify common issues that plague car seat mechanisms. Whether it's a stuck lever, a reclining problem, or difficulty moving the seat back and forth, we'll explore practical solutions to address these concerns.
From simple DIY fixes to understanding when it's time to seek professional help, this comprehensive guide aims to empower you to troubleshoot and resolve car seat mechanism issues, ensuring your driving comfort and safety on the road.
Let's unravel the mysteries behind your car seat's malfunctions and get you back to a smoother, more comfortable ride.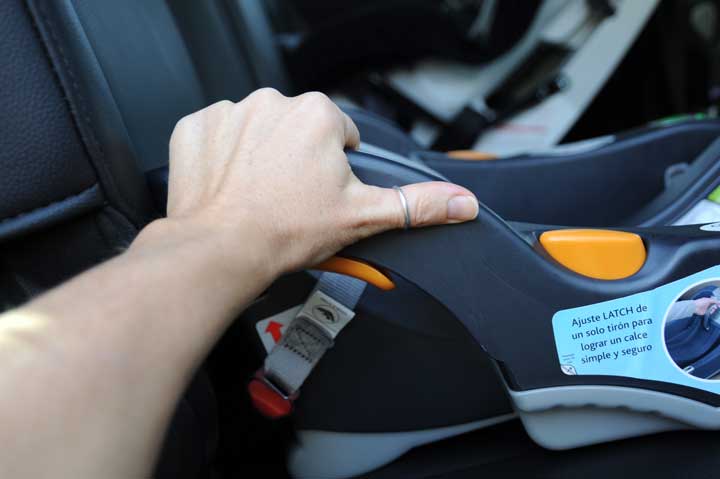 Revive Comfort: How to Fix a Car Seat Mechanism?
To fix your car seat mechanism, follow these simple steps:
1. First, remove the car seat from your vehicle and lay it on a flat surface.
2. Check to make sure all the screws are tight by using a screwdriver or socket wrench, depending on the type of screws used in your car seat mechanism.
3. Once all the screws are secure, inspect any moving parts, such as levers and springs, for signs of wear and tear or damage caused by an accident or everyday use.

4. If there is visible damage, replace these worn parts with new ones that can be purchased from an automotive store or online retailer specializing in car seats and accessories.
5. Reattach all components, making sure each part is securely fastened, before re-installing the car seat into your vehicle according to the manufacturer's instructions provided with your product manual.
How It Works: Seat Back Adjuster Mechanism
Identify the problem: First and foremost, you need to identify what is wrong with your car seat mechanism before attempting to fix it.

Look for signs of damage, loose parts or any other irregularities that can prevent the seat from functioning properly.
If necessary, take a few pictures of your seat and its parts so you'll know exactly how it should look when reassembling everything later on.

Remove the Seat Cover: Unhook the straps or clips that hold down the car seat cover in order to gain access to its interior components.

Depending on your vehicle's make and model, this could either be a simple snap or require more complex tools such as a screwdriver or wrench set.
Once you have removed all securing hardware, carefully remove the fabric covering without damaging it too much, since some covers are not easily replaced if they become damaged beyond useable limits during removal.

Inspect Damaged Parts: Carefully inspect any broken parts within your car's seating mechanism, including springs, levers and adjustable pieces, which can get stuck over time due to wear-and-tear-related issues like rust buildup, etcetera.

Make sure that all pieces are properly aligned before proceeding further with repairs. Otherwise, an improper repair job may cause further damage down the line!
If any part needs replacing, then locate an appropriate replacement at an auto shop near you (or online) before continuing with repairs.
This will save time in case something unexpected happens during the disassembly or reassembly process later on.

Disassemble Mechanism Parts: Now that all relevant areas have been inspected (and replacements acquired where applicable), gently begin taking apart each component one by one until only the basic frame remains intact; do not forget about bolts, screws, etc. since these hold the whole structure together.

This step would also involve disconnecting cable connections between different segments, like backrest adjustment cables, lever arms, etcetera.
Connections among various moving parts must be kept firmly secured throughout the entire duration of repair work, so keep track accordingly while working through them systematically piece by piece until nothing remains except the bare metal frame and wires leading outwards from the same towards the control panel area inside the dashboard compartment itself.

Reassemble Everything Back Together Again: Finally, once everything has been taken apart as per the previous step, start putting things back together again, starting from the base frame up until the final touches in the form of adding new padding material to the chair itself if needed. Remember, though, that overall weight capacity should remain unaffected.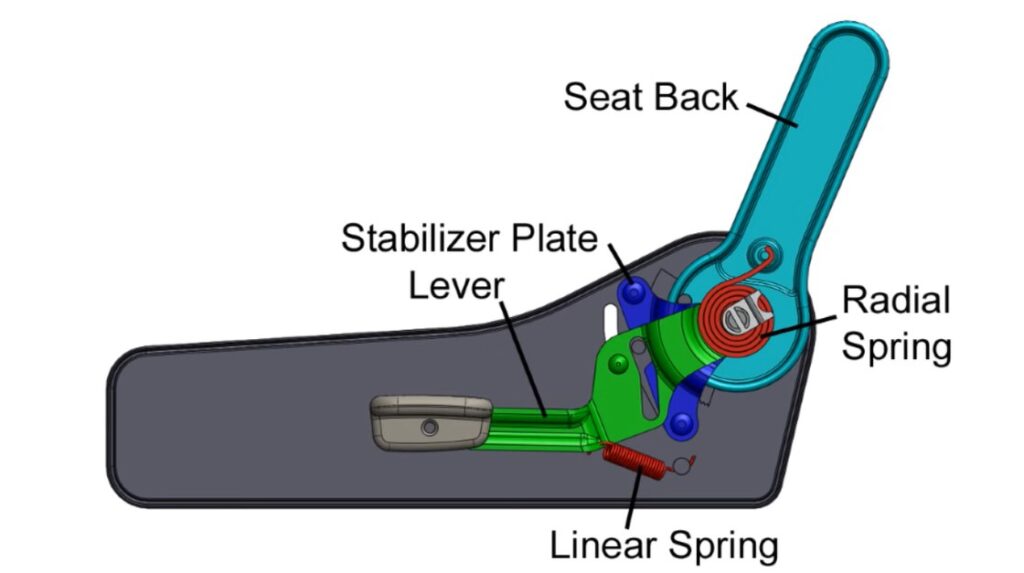 Car Seat Mechanism Repair near Me
If you are looking for a reliable and experienced mechanic to repair your car seat mechanism, then look no further! At, we have certified technicians who specialize in the repair of all kinds of car seats. Our experts can troubleshoot the issue quickly and make sure that your seat is functioning properly again in no time.

We offer fast, efficient service at competitive rates, so you don't have to worry about breaking the bank. Give us a call today and let us help get your vehicle back on the road safely!
Manual Car Seat Won't Move Forward Or Back
If your manual car seat won't move forward or back, it's likely that the release lever has gotten stuck. Locate the release lever on your car seat and check to see if anything is blocking its movement.
If nothing is blocking its movement, use a combination of gentle pressure and rocking motions to work the lever free.

If this doesn't work, you may need to take apart the car seat in order to access and repair any broken parts inside.
Car Seat Recliner Mechanism
The car seat recliner mechanism is a device that allows you to adjust the angle of your seat for increased comfort. It works by locking into place when in the upright position and can be released with either a lever or button located on the side of the seat.
This feature is especially useful when driving long distances, as it helps keep you from getting too stiff or uncomfortable while sitting in one spot for extended periods of time.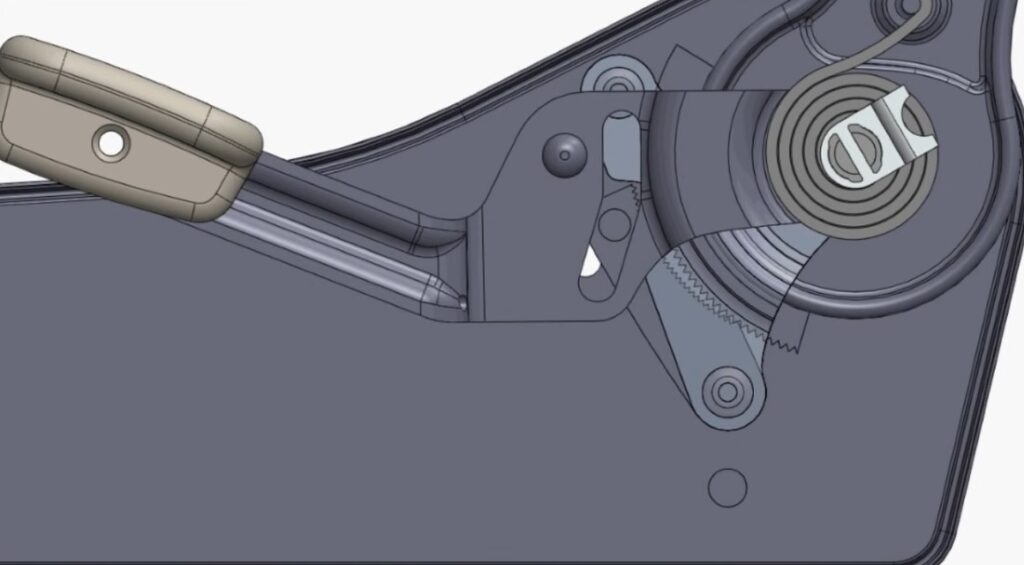 Automotive Seat Recliner Mechanism
An automotive seat recliner mechanism is a system of gears and linkages that allows the driver or passenger to adjust the angle of the seatback. It is typically located under the seat and is operated by a lever or handle.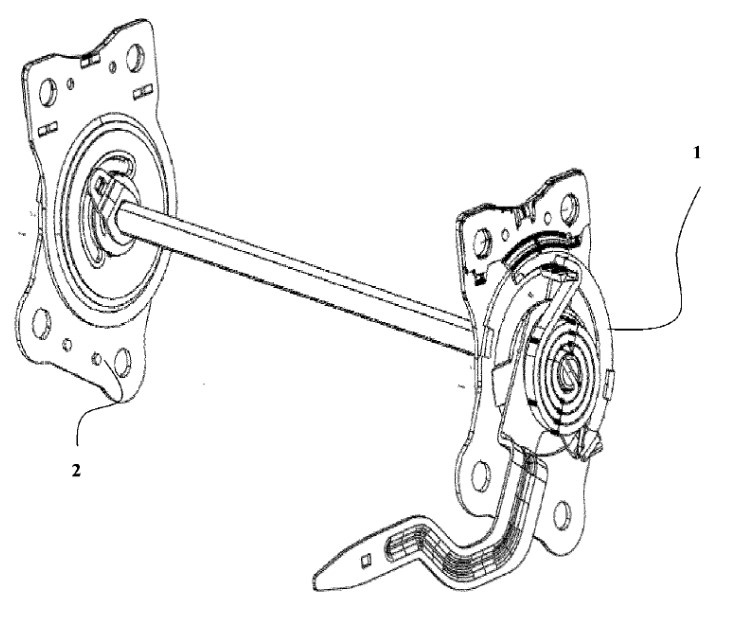 There are two main types of automotive seat recliner mechanisms: continuous and discontinuous.
Continuous recliner mechanisms: These mechanisms allow the seatback to be reclined to any angle within a certain range. They are typically used in luxury vehicles and sports cars.
Discontinuous recliner mechanisms: These mechanisms have a limited number of preset reclining positions. They are more commonly used in economy vehicles and minivans.
Automotive seat recliner mechanisms are designed to be durable and reliable, but they can fail over time due to wear and tear, corrosion, or misuse. If you notice that your seat recliner mechanism is not working properly, it is important to have it repaired or replaced by a qualified mechanic.
Here are some of the common components of an automotive seat recliner mechanism:
Recliner handle: The recliner handle is the lever or button that the driver or passenger uses to operate the recliner mechanism.
Recliner cable: The recliner cable is a metal cable that connects the recliner handle to the recliner mechanism.
Recliner gears: The recliner gears are the gears that control the movement of the seatback.
Recliner linkages: The recliner linkages are the rods and joints that connect the recliner gears to the seatback.
When the recliner handle is operated, the recliner cable pulls on the recliner gears. This causes the recliner gears to rotate, which in turn causes the recliner linkages to move the seatback.
Automotive seat recliner mechanisms are an important safety feature in vehicles. By allowing the driver and passengers to adjust their seats to a comfortable position, they can help reduce fatigue and improve driving performance.
How to Fix a Stuck Manual Car Seat?
One of the most common problems with manual car seats is that they can become stuck in place.
To fix a stuck car seat, you will need to identify what type of material your seat is made out of and then use an appropriate lubricant, such as WD-40 or Vaseline.
Once the lubricant has been applied, use a towel to gently pry the seat up and down until it starts to loosen.

If this doesn't work, you may need to disassemble the seat and apply more lubricant before reassembling.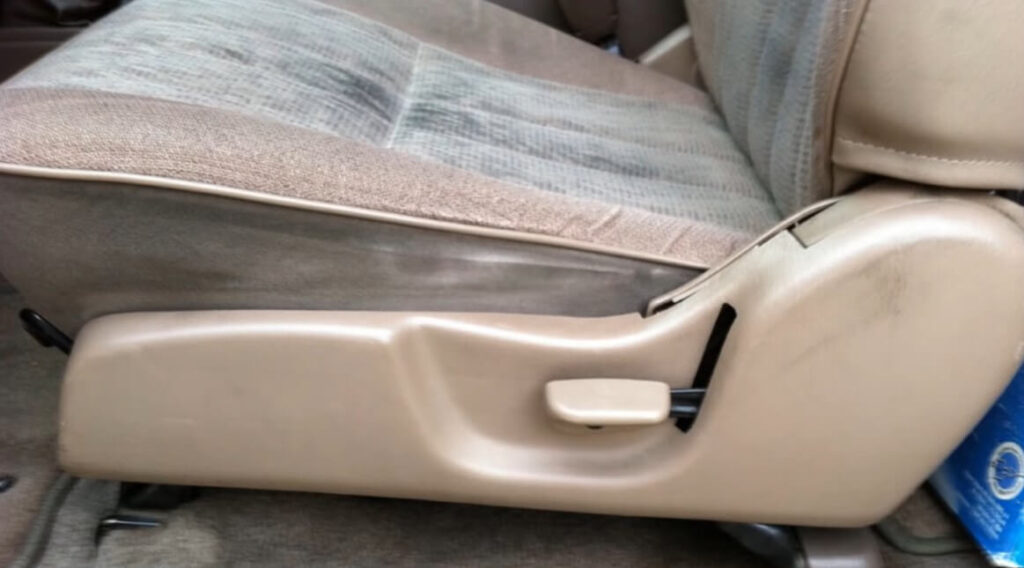 Manual Seat Height Adjuster Mechanism
Manual seat height adjuster mechanisms are designed to allow drivers and passengers to easily customize the seating position of their vehicle. This mechanism uses a lever or knob that is located near the driver's side door and can be used to manually raise or lower the seat.
The adjustments made through this mechanism will ensure that users have optimal comfort and control when driving, allowing them to reach all essential components like pedals and the steering wheel with ease.

Additionally, these manual adjustment systems also help promote better posture while driving, preventing neck pain and other body aches caused by prolonged sitting in an uncomfortable position.
How to Fix Broken Seat Adjuster?
If your car's seat adjuster is broken, the first step to fixing it is to identify the exact cause of the problem. Before attempting any repairs, make sure you have all the necessary tools and replacement parts available.
Once you know what's wrong with the seat adjuster, you can take apart the mechanism carefully and inspect each component for signs of damage or wear-and-tear.

Depending on what needs replacing, some components may be able to be repaired, while others will require a complete replacement. If done correctly, reassembling a fixed or new seat adjuster should not be difficult if you follow manufacturer instructions closely.
How Do You Fix a Car Seat Lever?
Fixing a car seat lever is relatively easy and requires only basic tools. Follow the steps below to learn how to fix car seat lever.
• Unscrew the bolt behind the lever with a Phillips screwdriver.
• Push the plastic cover off to expose the broken lever.
• Replace it with a new one, if possible, of the same model and make.
• Secure it back in place using the previously unscrewed bolt, and tighten it securely with a wrench or pliers.
Once all pieces are back in their original places, check that they are properly secured before putting your child back into the car seat to ensure their safety while traveling.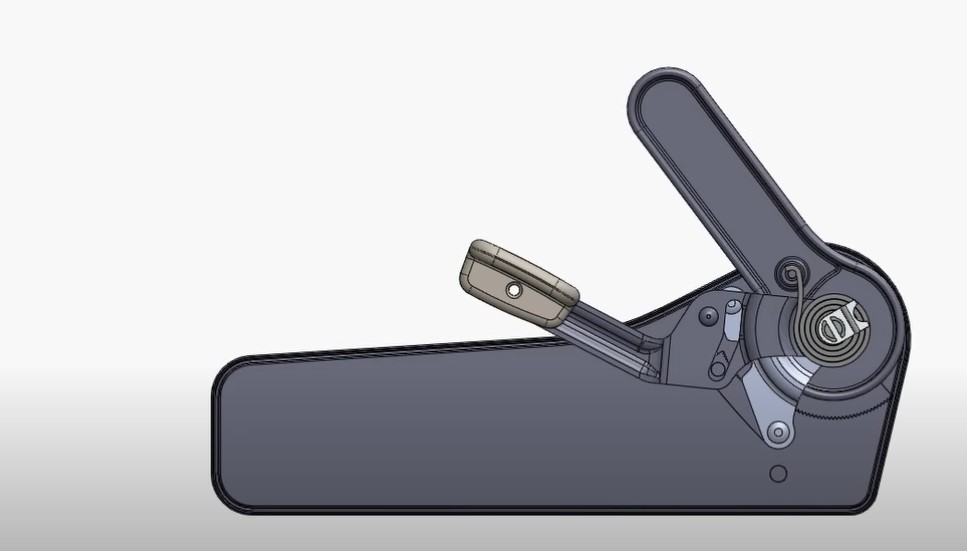 Why Won't My Seat Move Back And Forth?
There are several possible reasons why your seat won't move back and forth.
– Check if the vehicle is in park or neutral, as many vehicles require this for seat movement.
– Ensure that all locks, latches, and switches controlling the seat are engaged appropriately.
– Confirm that the motor connection to the gearbox is properly connected by a wire harness.
– Examine if any of these components have become faulty due to wear and tear over time: the power control switch, fuse box, wiring harness or one of its connectors, or seat motor itself.
If none of these remedies work, then you may need professional repair service or replacement parts, depending on your particular vehicle model and make.
How to Fix Manual Driver Seat?
• Check the functionality of all components.
• Ensure that the seat is adjusted to its correct position.
• Inspect for any broken or loose parts, such as screws and bolts.
• Tighten any loose connections with a wrench if necessary.
• If there are any damaged pieces, replace them with new ones from an auto supply store.
To fix a manual driver seat, several steps should be taken: check the functionality of all components; ensure that it is in its correct position; inspect for any broken or loose parts like screws and bolts; tighten connecting elements if needed; and replace broken parts with new ones from an auto supply shop.
What to Do If Car Seat Won't Move Forward?
If a car seat won't move forward, the following steps can be taken to fix it:
• Check that the release lever is pulled all the way up.
• Ensure that no objects are obstructing the movement of the seat.
• Ensure that both sides of the seat are properly secured before attempting to adjust it again.
• If none of these solutions work, contact an auto repair shop for assistance.
It's important to take care when operating a car seat, as improper use can lead to damage or injury.
How Much Does It Cost To Replace A Driver's Seat?
The cost to replace a driver's seat in a car can vary widely depending on a number of factors, including:
The make and model of the car
The type of seat being replaced (cloth, leather, etc.)
The features of the seat (power adjustment, heating, etc.)
The cost of labor in your area
In general, you can expect to pay between $500 and $2,000 to replace a driver's seat. For a basic cloth seat, you may be able to find a replacement for as little as $100, but for a power-adjustable leather seat with heating and cooling, you could pay upwards of $3,000.
If you are on a tight budget, you may want to consider repairing your existing seat instead of replacing it. This can be a good option if the damage is minor, such as a tear in the upholstery or a broken adjustment lever.
However, if the damage is more severe, such as a broken frame or a seat that is no longer comfortable, it may be best to replace the seat altogether.
Here are some tips for saving money on a driver's seat replacement:
Shop around for the best price. Be sure to compare prices from different auto parts stores and repair shops.
Consider buying a used seat. You can often find used seats in good condition at a fraction of the cost of a new seat.
Install the seat yourself. If you are handy with tools, you may be able to install the seat yourself. This can save you a significant amount of money on labor costs.
If you are unsure of how to replace a driver's seat, or if you are not comfortable doing it yourself, it is always best to consult with a qualified mechanic.
Conclusion
In conclusion, the process of fixing a car seat mechanism can be simple or complex, depending on the type and severity of the issue. If your car seat isn't working properly, you should check for signs of wear and tear, inspect any cables that may be loose, lubricate any parts as needed, and replace any broken components.
With these steps in mind, you'll be able to fix most problems quickly and safely, so that your ride is as comfortable as possible.