Unlock the secrets to seamless comfort with our guide on 'How to Fix a Stuck Manual Car Seat.' Whether you're grappling with a stubborn lever or navigating an unyielding adjustment mechanism, this concise walkthrough will empower you to effortlessly restore mobility to your car seat, ensuring a smooth and personalized driving experience.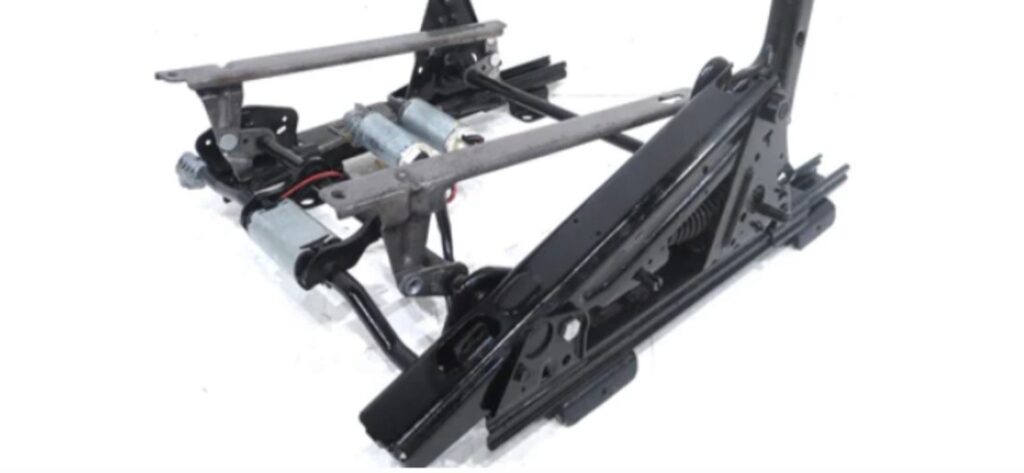 Steps Of Fixing A Stuck Manual Car Seat
A stuck car seat can be a frustrating and inconvenient problem, but it's usually something you can fix yourself with a few simple tools and some elbow grease. Here's a step-by-step guide on how to fix a stuck manual car seat:
Identify the Problem: Before you start troubleshooting, it's important to identify the issue. Is the seat stuck in forward or backward position? Or is it stuck reclined or upright? Once you know the specific issue, you can narrow down the possible causes.
Check for Obstructions: Sometimes, a stuck seat can be caused by an obstruction in the seat track. This could be anything from a stray piece of debris to a child's toy. Check the seat track for any foreign objects that might be interfering with the seat's movement.
Lubricate the Tracks: If there are no obstructions, the issue may be caused by dried-out or dirty seat tracks. To fix this, you'll need to lubricate the tracks. You can use a silicone-based lubricant or a dedicated seat track lubricant. Apply the lubricant to the tracks and then move the seat back and forth to work it in.
Check the Release Mechanism: If lubricating the tracks doesn't solve the problem, the issue may be with the release mechanism. The release mechanism is the lever or handle that you use to adjust the seat's position. If the release mechanism is broken or jammed, the seat will not move.
Inspect the Cables: If the release mechanism is working properly, the difficulty may be with the cables that connect the release mechanism to the seat frame. The cables may be frayed, broken, or disconnected. If you suspect a cable difficulty, you'll need to inspect the cables and replace them if necessary.
Seek Professional Help: If you've tried all of these troubleshooting steps and you're still having trouble fixing the seat, you may need to take your car to a mechanic. The mechanic will be able to diagnose the problem and make the necessary repairs.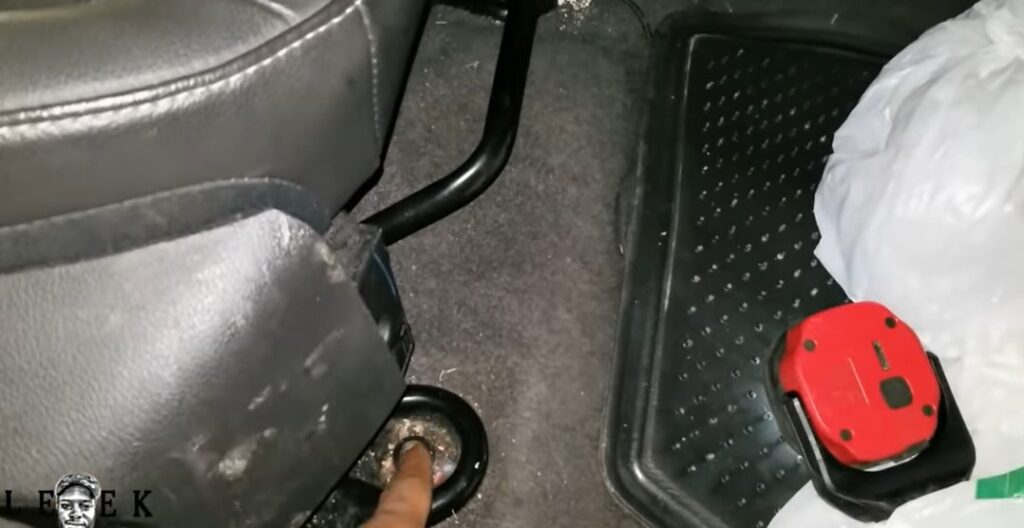 Why is My Car Seat Not Moving Back?
There may be several reasons why your car seat is not moving back. Below are the most common causes:
– The lever may be stuck or jammed due to dirt, rust and corrosion.

– If electric, the motor that powers the seat movement could have failed.
– Parts such as cables and gears inside the mechanism might have worn out or broken over time.
It's important to check for any of these issues before attempting any repairs, so you can determine what needs fixing first.
How Do You Manually Move a Car Seat?
To manually move a car seat, you will need to:
* Unhook the existing straps.
* Adjust the seat to the desired position by manipulating its release lever or handle.

* Securely fasten new straps to the seating surface and frame of your vehicle.
Once this is done, your car seat should be safely secured in its new location.
How Much Does It Cost to Fix a Stuck Car Seat?
The cost to repair a stuck car seat will depend on the type of issue and the make, model, and year of your vehicle. Generally speaking, it can cost anywhere from $50 to $200 for parts and labor. Common causes of a stuck car seat include:

– A broken release handle or cable that needs to be replaced
– Faulty wiring that needs to be repaired
– A worn-out switch or actuator motor assembly that must be replaced

In some cases, you may need specialized tools in order to access certain components. If this is required, additional costs may apply.
How Does a Manual Seat Adjustment Work?
A manual seat adjustment is a feature available in some cars that allows the user to adjust the position of their seat. It typically works by pressing or turning a lever, knob or button located either on the side of the seat itself or near it:
• Pulling a lever backward adjusts the backrest angle and can move it up and down for increased legroom.

• Turning a knob will tilt the whole seat forward and backward.
• Pressing buttons may also be used to move parts of your seat, like lumbar support.
Manual seats are generally adjustable within certain limits, so you can find your most comfortable driving position quickly and easily.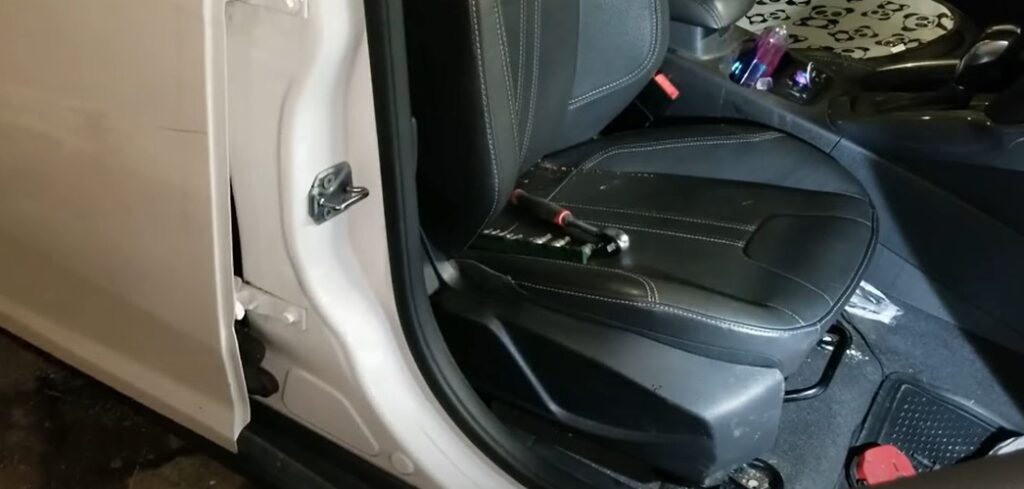 How to Fix a Car Seat Mechanism?
When fixing a car seat mechanism, it is important to first identify the source of the problem. If the issue lies in a broken spring or some other faulty part, then you should replace that part with an identical replacement.
Once this has been done, check to make sure all bolts are properly tightened and lubricate any parts that may need it.

Lastly, test out your repair by reclining and adjusting the seat's mechanism until you are satisfied with its performance.
Car Seat Stuck in Recline
If you find that your car seat is stuck in a reclined position, it's important not to try and force it back into the upright position. This can cause damage to the seat's mechanisms or even break them completely. Instead, make sure you read through your car seat manual for instructions on how to unlock the mechanism and safely return it to its original upright position.
Car Seat Latch Stuck
If your car seat latch is stuck, it can be a frustrating experience. Before trying to forcefully remove the latch, you should ensure that all of the moving parts are properly lubricated and not corroded. If this does not work, you may need to use pliers or a flathead screwdriver to help loosen the latch and unlock it from its locked position.

It's essential to handle it with care when attempting any type of repair on a car seat, as you could damage or break components if done wrong. If necessary, contact an automotive professional for assistance in releasing the stuck latch.
How to Fix Jammed Seat on Camaro?
If you own a Camaro and are having trouble with your seat jamming, there are several things you can do to fix the problem. The first step is to try tightening any loose bolts that may be causing the issue.
Next, clean out any dirt or debris from around the hinges of your seat, as this could also be preventing it from moving properly.

Additionally, if possible, take apart the seat and lubricate all relevant parts so they can move more freely. Following these steps should get your Camaro's jammed seat back in working order!
Car Seat Won't Tilt Forward
When it comes to car seats, one of the biggest safety features is that they can tilt forward. However, if your car seat won't tilt forward and you're having trouble adjusting it, there are a few things you should check.
First off, make sure that all the straps or latches are properly connected and not twisted or tangled in any way.

You may also want to take a look at the tension adjuster on the back of the seat to make sure it's tightened correctly. If all else fails, consult your vehicle's user manual for instructions on how to fix this issue.
BMW Manual Seat Adjustment Not Working
If you own a BMW, it can be quite frustrating when the manual seat adjustment stops working. This issue is usually caused by a faulty switch or motor in the power seat control module, which could have been damaged due to wear and tear over time.
If this is the case with your car, it's important to take it to an experienced mechanic as soon as possible. This way, they can repair or replace any necessary components and get your manual seat adjustment back up and running again.
GMC power seat stuck in recline
A GMC power seat getting stuck in the reclined position could be attributed to various factors. Potential causes include a malfunction in the seat motor, a damaged seat track, or issues with the power seat switch or wiring.
Additionally, obstacles, such as debris or foreign objects, might impede the normal functioning of the seat mechanism. A thorough examination of these components, along with potential repairs or replacements, can help resolve the issue and restore the power seat to its proper functioning.
How to Fix a Broken Car Seat Back?
If your car seat back is broken, you can fix it easily and quickly. First, inspect the broken area for any sharp edges or jagged pieces that could cause injury. If there are none, use a strong adhesive to repair the fracture and hold it together securely.

Make sure you allow enough time for the adhesive to dry before using the seat again. You can also reinforce the repaired area with duct tape if necessary to provide extra stability while driving.
Manual car seat won't move forward or back
A manual car seat may refuse to move forward or backward due to several reasons. Common issues include a jammed or damaged adjustment mechanism, obstacles obstructing the seat's rails, or a malfunctioning seat track.
Additionally, the presence of dirt, debris, or rust within the seat's components can hinder smooth movement. Identifying the specific cause and addressing it through careful inspection and necessary repairs can often resolve the problem.
My Electric Car Seat Won't Move Back
If your electric car seat won't move back, it could be because the motor that powers the movement of the seat has malfunctioned. In this case, you may need to take your car into a repair shop where they can check for possible electrical wiring issues and faulty motors.
Alternatively, you could try disconnecting and then reconnecting the battery cable, as this may reset any electronics in the system that could have gone haywire.
Fix for Stuck Seat on Toyota RAV4
Conclusion
A stuck manual car seat can be a difficult nuisance to deal with, but luckily, there are several potential solutions that you can try.
From lubricating the sliding tracks to using a flat-head screwdriver or even removing the entire seat for repair, these tips will help get your stuck seat moving again and restore comfort and convenience in your vehicle.
With a little patience and some simple steps, you can now fix up any jammed manual car seats without having to call in an expert mechanic.