Belt squealing when accelerating is a common issue with vehicles, and it usually indicates an issue with the belt system. This could be due to wear or damage on the belt itself, misalignment of parts in the belt system, or lack of lubrication on moving parts. Belt squealing can also be caused by loose components such as pulleys or tensioners that are not properly secured.

In order to diagnose and solve this problem an inspection must be performed and all necessary repairs made. If any worn components are found they should be replaced immediately to ensure proper operation of the vehicle's belt system and prevent further damage from occurring.
Belt squealing when accelerating can be an annoyance and a sign of potential danger. If your car's belt is making a loud noise while you're driving, it could mean that the belt is either slipping or has become misaligned. It may also indicate that the pulley system needs to be serviced or replaced as soon as possible.

Symptoms such as this should not be ignored and should always be addressed immediately by a professional mechanic in order to avoid any further damage or costly repairs down the line.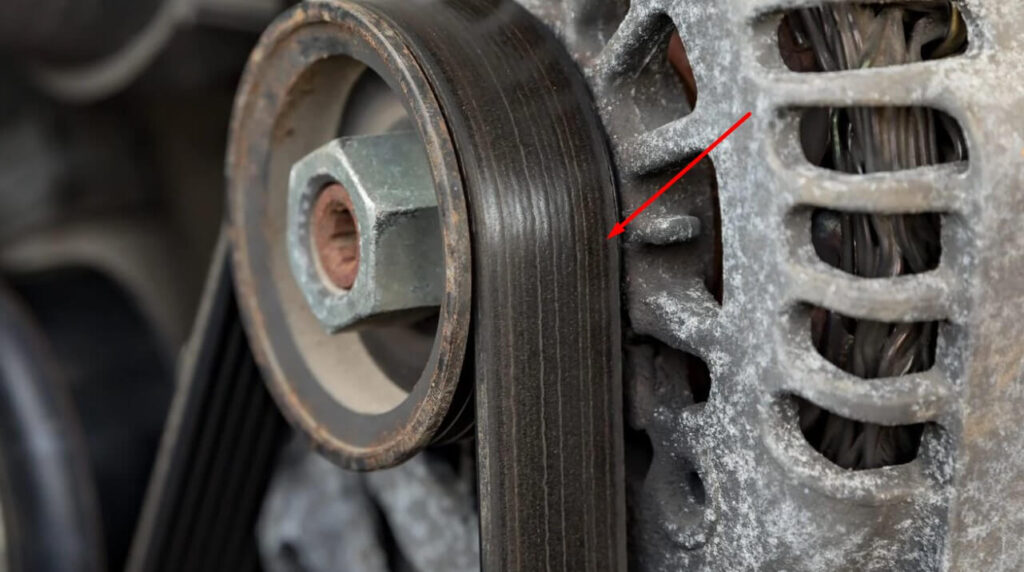 Why Does My Belt Squeal Get Worse When I Accelerate?
When you accelerate, your belt squeal likely gets worse because of the increased tension on the serpentine belt. The serpentine belt is responsible for powering many of the moving components under your hood, such as alternator, power steering pump and air conditioning compressor.
When you press down on the accelerator pedal to go faster, it causes an increase in RPMs (revolutions per minute) which creates a greater amount of tension on the drive belts that run those parts.

This added strain can cause a squealing noise from the pulleys or sheaves connected to these components. To help reduce this noise, inspect all pulley surfaces and make sure they are clean and smooth; if needed replace any worn or damaged parts with new ones.
Is It Safe to Drive With a Squealing Belt?
When it comes to driving with a squealing belt, the answer is no, it is not safe to do so. Squealing belts can be an indication of several problems that need to be addressed before attempting to drive your car again. A squealing noise coming from the belt could mean there is either too much tension on the belt or that there are frayed edges and worn out ribbing along its length.

In both cases this causes excessive wear and tear on other components in your engine such as pulleys which can lead to further complications if left unchecked. Additionally, if the belt snaps while you're driving then this can cause major damage due to lack of power being provided by the motor for steering and braking functions.
Which can make it unsafe overall for you and other drivers on the road. It's best practice then when hearing any kind of abnormal noises from underneath your hood or coming from any moving parts in your vehicle, take it into a mechanic as soon as possible for diagnosis and repair before attempting another ride with them still present.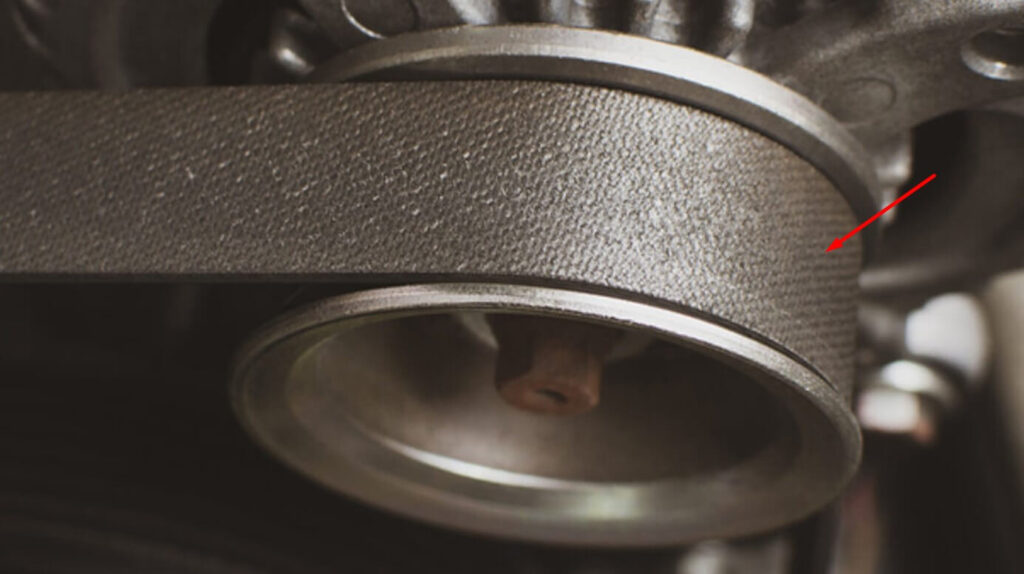 How Do I Stop Squeaking When I Accelerate?
If you find yourself driving down the street and your car is making an annoying squeaking sound when you accelerate, don't panic! This problem can often be easily fixed without any major repairs. First, check to make sure that your brake pads are in good condition – worn out or loose brake pads are usually the cause of a squeaking noise during acceleration.

If they look okay, then it could be due to dust and dirt build-up on the rotors or drums. You can try cleaning them with a quality cleaner followed by some light sanding before applying new brake grease for better performance. Another possible culprit is a sticking caliper piston which may require replacing depending on how badly stuck it is.

If all else fails, take your vehicle into a certified mechanic who will have the necessary tools and expertise to pinpoint the exact source of the noise and carry out any repair work needed quickly and efficiently.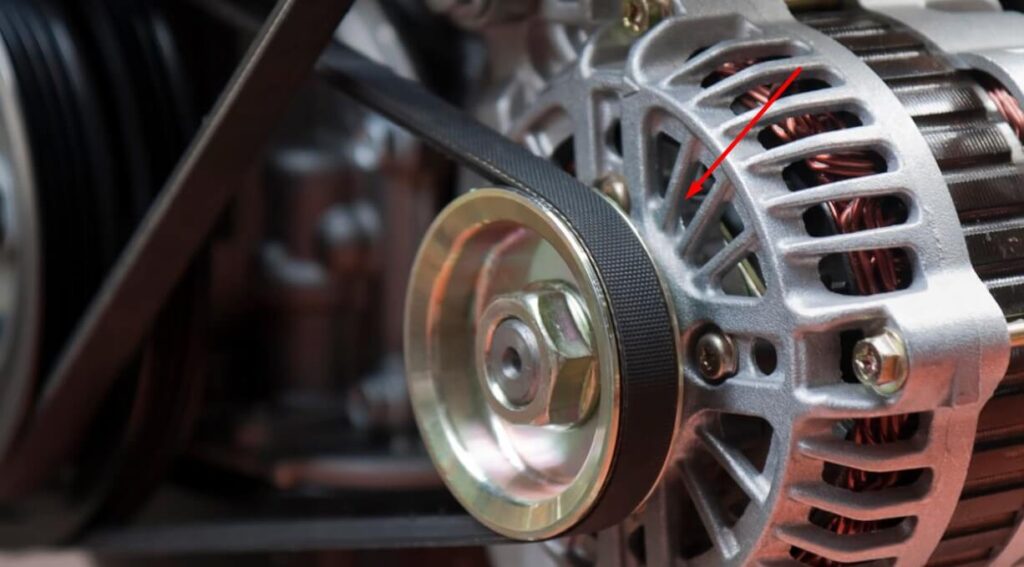 What Does a Damaged Serpentine Belt Sound Like?
A damaged serpentine belt can make a variety of strange and unexpected noises. The most common sound associated with a faulty serpentine belt is a squealing noise, usually heard when the engine is started or accelerated. This noise may be accompanied by vibrations, which are caused by the poor alignment of the pulley system that drives the belt.

In some cases, this squeal may become louder as the vehicle accelerates and then quieten again at lower speeds. It's also possible to hear grinding or thumping noises coming from underneath your hood if you have an excessively worn-out belt. If these sounds persist it's important to take your car in for repairs immediately as further damage could occur without prompt attention from a mechanic.
High-Pitched Squeal When Accelerating
If you hear an annoying high-pitched squeal when accelerating your vehicle, it is likely due to a slipping belt. Generally, the cause of this sound is improper tension on the drive belt or serpentine belt that operates many accessories in your car such as power steering, air conditioning and alternator.
To fix this issue, you should have a professional mechanic inspect and adjust the tension on these belts so they operate correctly.
Squealing When Accelerating Stops When Braking
If your car is squealing when you accelerate but stops when you brake, it's likely a sign that your brake pads or rotors are worn out and need to be replaced.
Worn out brakes can cause the metal-on-metal contact of the rotor and pad to create a high-pitched sound while accelerating, only stopping once the brakes are applied and pressure is relieved from the system.
If this squealing noise persists, make sure to have your vehicle serviced as soon as possible so that any necessary repairs can be made before further damage is done.
Squealing When Accelerating And Braking
Squealing when accelerating and braking is a common issue for many drivers. This type of noise usually indicates that the brake pads are worn out or need to be replaced, as well as other underlying issues such as contaminated rotors or brake fluid leaks.
It is important to take your car in for regular maintenance and check-ups so you can catch this issue early on before it becomes more serious.
How to Stop Squeaky Belt on Car?
If your car's belt is squeaking, it may be due to a lack of lubrication on the pulleys or tensioner. To stop the squeak, try removing the belt and using an aerosol lubricant to spray all of the pulleys. You can also use a belt dressing product that will help reduce friction and noise from the moving parts.

Make sure you let everything dry before putting the belt back in place so it doesn't slip off when you start driving again.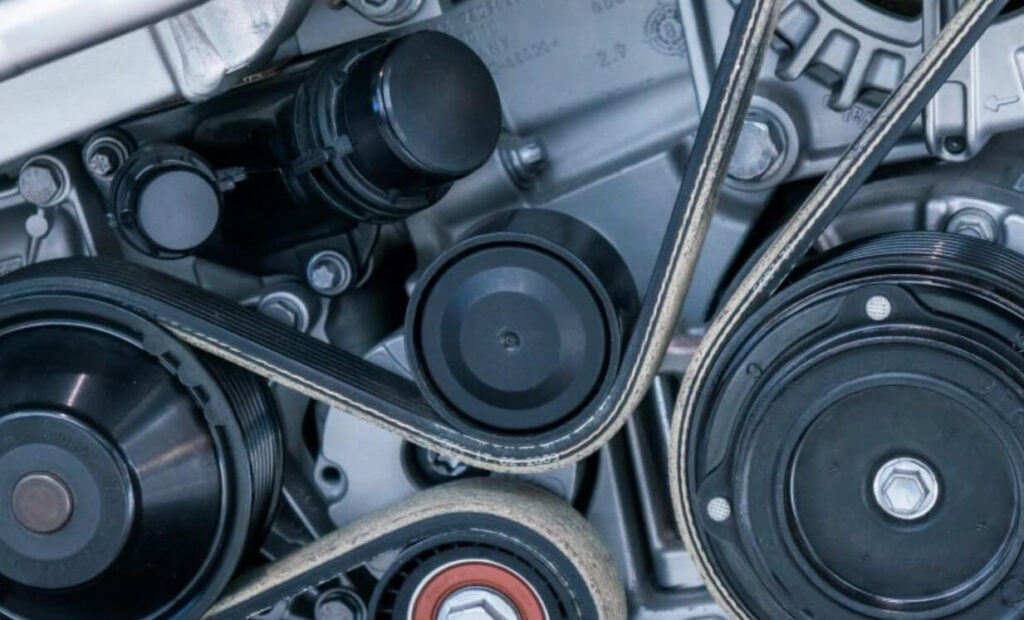 Belt Noise Goes Away When Warm
When an engine is cold, the belt that connects pulleys to various components within the car can be quite noisy. However, once the engine warms up and reaches its normal operating temperature, this noise will go away. This is because as the rubber in the belt expands when exposed to heat it becomes more pliable and creates less friction against other components such as idlers or tensioners.

Therefore, if you are experiencing a loud squealing noise from your car's belts when starting up, simply wait until your engine has had time to warm up before driving off!
Metal Screeching Sound When Accelerating
A metal screeching sound when accelerating can indicate that your vehicle's brake pads are worn down and need to be replaced. If left unattended, this issue can cause damage to the rotors of the brakes, leading to a more costly repair in the future.
It is important for car owners to pay attention to any unusual noises coming from their vehicles and address them as soon as possible.
Fan Belt Noise When Accelerating
A fan belt noise when accelerating could be due to several reasons, including a loose or worn fan belt, misalignment of the belt, or issues with the belt tensioner or pulleys.
When the engine speeds up during acceleration, these components may generate noise if they are not functioning correctly.
It's essential to have the fan belt and related components inspected and repaired by a mechanic to prevent further damage and ensure safe and efficient operation of your vehicle.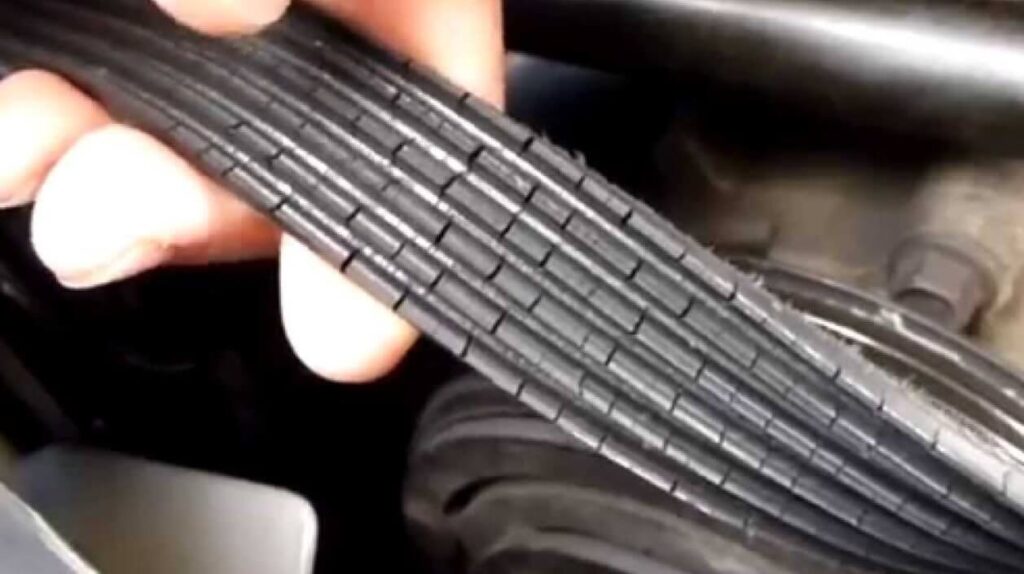 Serpentine belt noise when accelerating
If your serpentine belt is making noise when accelerating, it's likely due to wear and tear on the belt, improper tension, or problems with pulleys or other belt-driven accessories. When you accelerate, the load on the belt increases, and any issues with these components can lead to noise.
It's crucial to have the serpentine belt system inspected and the belt replaced if needed to prevent further damage and maintain the proper functioning of your vehicle's accessories like the alternator, power steering, and water pump.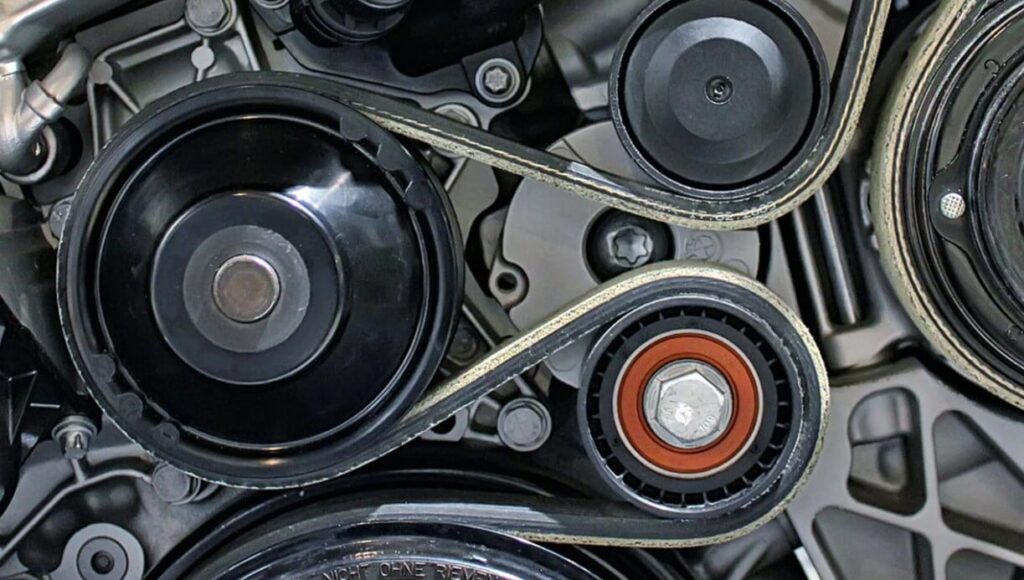 Fan Belt Noise When Turning
When a fan belt is making noise when turning, it usually means that the belt has either become loose or worn out. It can also be caused by an improperly installed tensioner pulley, which maintains the correct tension on the belt and prevents slipping.
If this is the case, you should have your car serviced as soon as possible to avoid further damage to your engine components.
Alternator Belt Noise
The alternator belt is an important part of a vehicle's charging system, and it can make noise when it becomes worn or misaligned. If you're hearing a loud squealing or chirping sound coming from the engine bay, this could indicate that your alternator belt needs to be adjusted or replaced.
It's important to have the belt checked out as soon as possible, as continued operation without fixing the noise may cause additional damage and decrease your car's overall efficiency.
Conclusion
In conclusion, the cause of belt squealing when accelerating is most likely due to a worn or slipping belt. It is important to replace the belt as soon as possible in order to avoid further damage and ensure your vehicle runs optimally.
If you are unsure about how to do this yourself, it's best to take your car into a professional mechanic who can diagnose and fix the issue quickly and efficiently.