In Oregon, the law requires that children under the age of 8 and less than 4'9″ (57 inches) use a car seat or booster seat while in a vehicle. If they are over this height, then they can use an adult safety belt. Children who are between 40-80 pounds must also use a belt positioning booster seat.

Booster seats must be used with both lap and shoulder belts and should not be used as backless boosters unless the child is over 57 inches tall. All other laws regarding car seats still apply such as rear facing until 2 years old or at least 20 lbs., and forward facing between ages 2-4 or up to 40 lbs.

Parents should follow all instructions given by their specific manufacturers for any additional installation requirements for their child's safety seat beyond Oregon state law. Oregon has recently enacted a law that requires children under the age of 8 or who weigh less than 80 pounds to utilize a backless booster seat when riding in a vehicle.
This law is designed to increase safety for younger passengers, as backless booster seats are specifically designed to raise the child up so that they can use the car's lap and shoulder belts correctly. The Oregon Department of Transportation encourages all parents and guardians to follow this new rule, as it will help keep children safe while traveling on Oregon roads.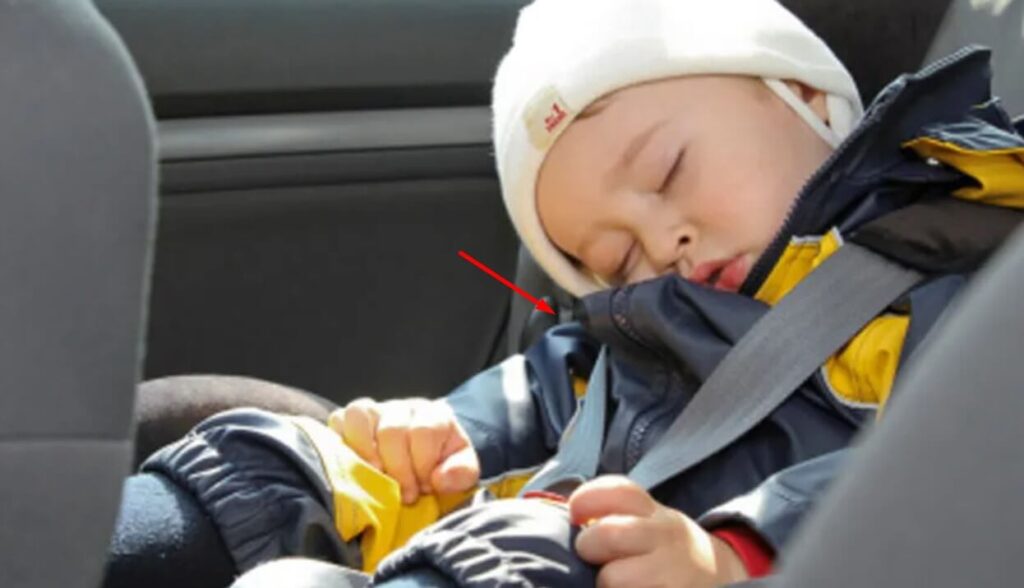 What are the Rules for a Backless Booster Seat?
Backless booster seats are designed to help children transition from a car seat to an adult safety belt. To ensure safety, there are certain rules and regulations that must be followed when using a backless booster seat. The child must weigh at least 40 pounds, but no more than 100-120 pounds depending on the specific model of booster seat; they must also be between 4 and 12 years old.

Additionally, the lap portion of the safety belt should fit snugly across the child's upper thighs; if it is too loose or rides up over their stomach, then the backless booster seat is not suitable for them.
Finally, all vehicle manufacturers have different requirements regarding where a backless booster can be used in their vehicles. It may need to be installed in either a designated seating position with LATCH attachments or with just the vehicle's own safety belt system.
When Can a Child Move to a Back Booster Seat?
Once a child has outgrown the forward-facing car seat with a harness, they should move to a backless booster seat. A child is typically ready for this transition when they reach 4 years of age and 40 lbs in weight. It is important that the lap belt fits snugly across their hips and the shoulder belt fits across their chest.

If either of these belts don't fit properly, then it's best to keep them in their forward-facing car seat until they meet those requirements.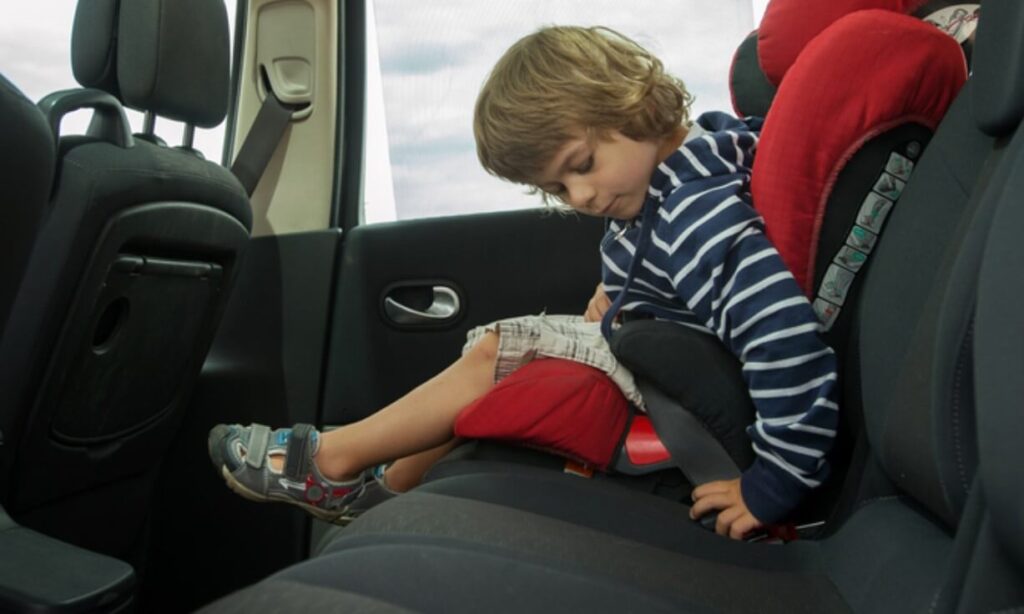 What is the Age And Weight for Booster Seat in Oregon?
In Oregon, children must be at least 4 years old and weigh between 40-80 pounds to transition from a car seat to a booster seat. Booster seats are required for all children who have outgrown their forward-facing car seat until they reach the age of 8 or 80 pounds (whichever comes first).
It is important to ensure that your child meets these requirements before making the switch as it ensures their safety in the vehicle.
Should My 4 Year Old Be in a Backless Booster Seat?
It depends on the size and weight of your 4 year old. Generally, when a child is at least 40 lbs (18kg) and 4 years or older, they can switch to a backless booster seat. However, it's important to check with your local laws as the age requirements may vary by state.

Additionally, make sure that you choose a booster seat that has been tested for safety and meets all applicable federal standards. Finally, ensure that the seat belt fits properly over their lap and shoulder while using the backless booster to provide extra protection in case of an accident.
Britax crash test shows dangers of booster seats
How Much Do You Have to Weigh to Sit in the Front Seat in Oregon?
In Oregon, the front seat of a vehicle requires occupants to be at least 16 years old and weigh more than 40 pounds. It's important that children are properly restrained when riding in the car so they can travel safely.
To ensure maximum safety, it is best for any child under 10 or weighing less than 80 lbs to ride in an appropriate child restraint system such as a booster seat or car seat.
Oregon Booster Seat Laws
Oregon has some of the strictest booster seat laws in the country, requiring that all children under age 8 and less than 4'9" must be secured in a car seat or booster seat when riding in a vehicle. Children between 8-11 years old must also use either a car or booster seat unless they are over 4'9″ tall.
It is always safest to use a booster if your child meets the height requirement even if they meet the age requirements for not needing one.
Booster seat requirements Oregon
In Oregon, booster seat requirements mandate that children must use a booster seat until they are 8 years old or reach a height of 4 feet 9 inches, whichever comes first. This regulation aims to ensure the proper fit of seat belts and provide adequate protection for children while traveling in vehicles.
Parents and caregivers should follow these guidelines to keep children safe during car rides.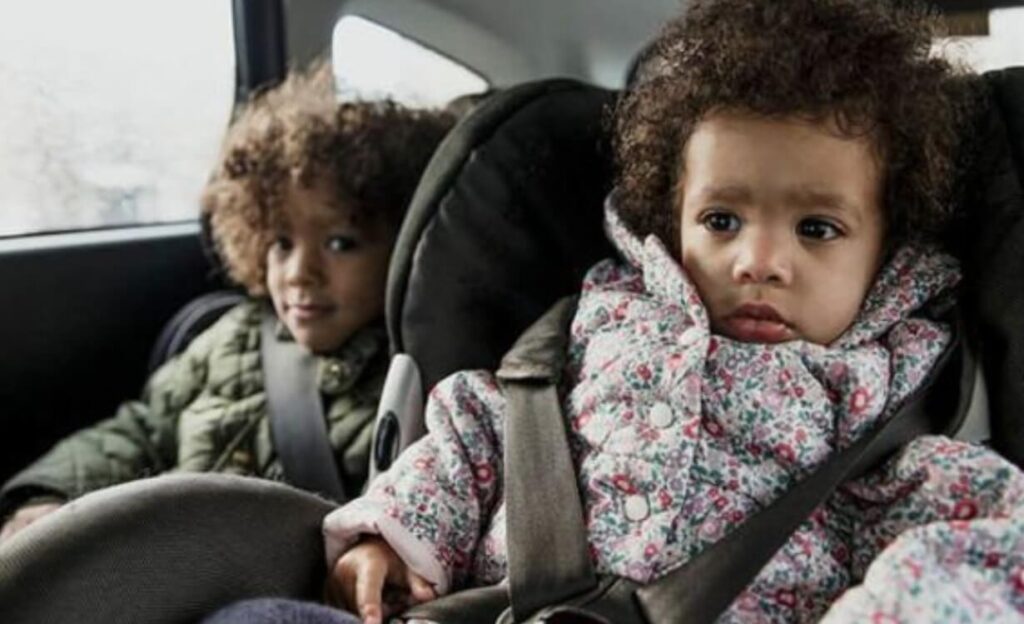 Child in Front Seat Law
In some states, children under certain ages are required to ride in the back seat of a vehicle. This is due to the fact that airbags can cause serious injury or even death if they deploy while a child is sitting in the front seat.
To ensure the safety of young passengers, many states have passed laws requiring children below a certain age and/or height to be secured in an appropriate car seat located in the rear seating position. It's important to check your local regulations as this law may vary from state-to-state.
Oregon Car Seat Laws Rear-Facing
In Oregon, rear-facing car seat laws require that all children under the age of 2 must be secured in a rear-facing car seat. It is strongly recommended to keep them in a rear-facing car seat until at least 4 years old or until they reach the maximum height and weight limits specified by the manufacturer of their child safety restraint system.
Furthermore, any infant who has outgrown an infant only car seat should transition into a convertible or all-in-one car seat with higher weight and size limits for use as a rear facing device.
Oregon Forward-Facing Car Seat Law
Oregon's forward-facing car seat law is designed to keep young children safe while in the car. Children must be placed in a forward-facing child safety seat until they have reached at least 40 pounds or are 4 years of age. It is recommended that parents also use the top tether when installing their forward-facing car seats for additional protection and stability.

All passengers under 16 years old are required to use a properly installed restraint system, regardless of where they sit in the vehicle.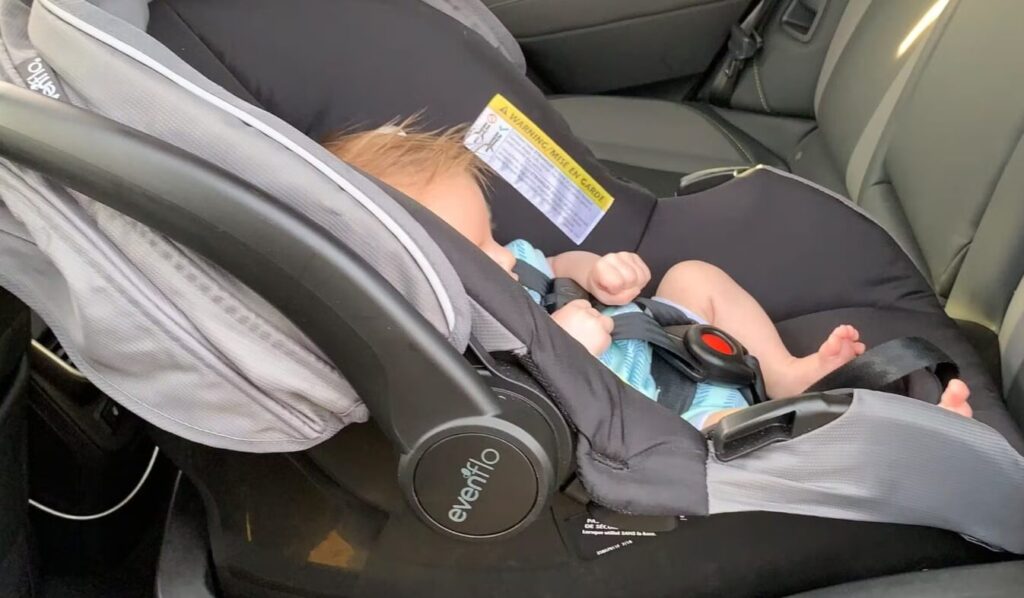 Oregon Seat Belt Law Year
Oregon's seatbelt law has been in effect since 1983 and applies to all drivers and passengers of cars, pickup trucks or vans. Drivers are required to make sure that every passenger under the age of 16 is wearing a safety belt. Passengers over the age of 16 can be ticketed for not wearing a seatbelt, although they cannot be stopped solely for failing to buckle up.

The fine for not wearing a seatbelt is $110 in Oregon, with an additional fee if you're also cited for distracted driving at the same time.
Car Seat Laws Washington State
In Washington State, car seat laws require that all children under 13 years of age must be properly secured in a federally approved child safety seat or booster seat. Infants and toddlers must be restrained in a rear-facing car seat until they reach the weight limit specified by the manufacturer.
Additionally, when transitioning to a forward facing car seat, children should remain in it until they reach the upper weight limit as listed on the car seat label. Lastly, all passengers over 8 years old and 57 inches tall must use an appropriate adult safety belt.
Oregon Booster Seat Law 2022
Starting in 2022, Oregon will have a new law regarding booster seats for children. All children aged 4-7 must be restrained in an appropriate car seat or booster seat while riding in the vehicle, unless they are over 4'9″ tall.
The law also requires that all passengers under 18 wear a safety belt at all times when riding in any vehicle. This is to ensure the safety of our youngest residents and reduce injury risk associated with improper car restraint use.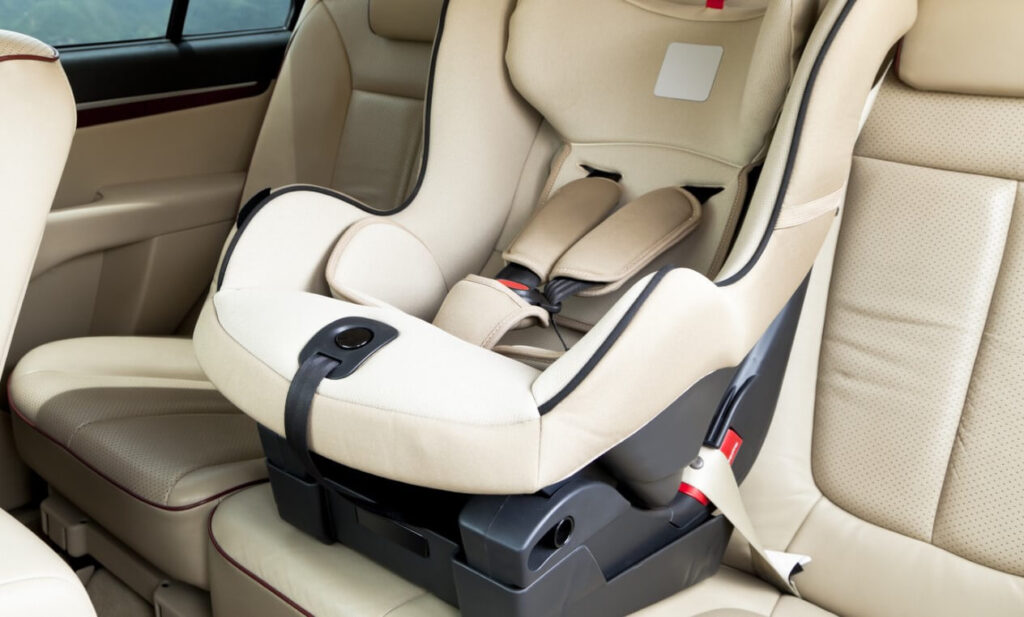 Conclusion
The new backless booster seat law in Oregon is an important step for keeping children safe while riding in cars. It is a positive change that will help protect kids from the potential dangers of not being properly secured in a vehicle.
By setting this regulation, Oregon has taken great strides to ensure the safety of its young passengers and make sure they enjoy their time spent on the road safely and securely.