If your Audi A4 seat won't slide, check for obstructions in the tracks first. If the tracks are clear and the seat still won't move, it could be due to a malfunction in the seat adjustment motor, damaged tracks, or a faulty switch. Inspect electrical connections and fuses. If the issue persists, consult the car's manual or seek professional help for further diagnosis and repair.
If that doesn't work, try pulling up on the back of the seat while you simultaneously push the front forward. This should release the lock and allow you to slide the seat. If neither of these methods work, there may be something jammed in the track preventing the seat from sliding.
In this case, you'll need to take a look at the track and clear any obstructions.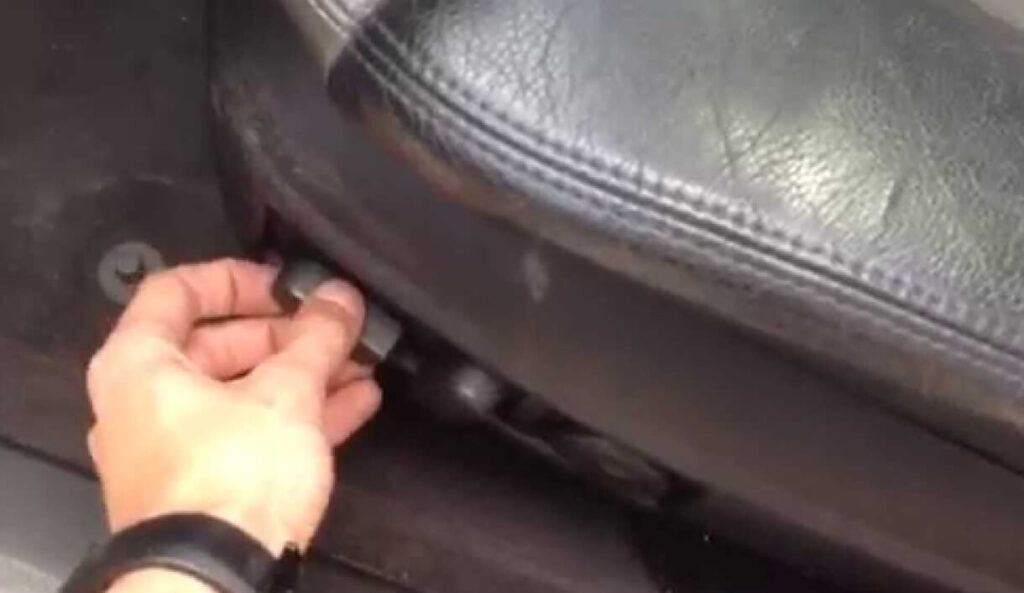 What causes a seat to not move?
A seat may not move for various reasons, including a malfunctioning adjustment motor, damaged tracks, or issues with the seat adjustment switch. Obstructions in the tracks, electrical problems, or blown fuses can also contribute to the seat's immobility.
To resolve the issue, inspect for obstructions, check electrical connections and fuses, and consult the vehicle's manual for troubleshooting guidance. If problems persist, seek professional assistance for a comprehensive diagnosis and repair.
How do you move the seat on an Audi A4?
To move the seat on an Audi A4, locate the power seat adjustment controls typically located on the side of the seat. Adjust the position using the control buttons: forward, backward, up, down, and tilt. Some models may have additional controls for lumbar support or seatback angle.
Experiment with the controls until you achieve your desired seat position. If the seat isn't moving, check for obstructions, ensure the ignition is on, and inspect the fuse related to the power seat function. Refer to the Audi A4 manual for specific instructions on seat adjustment for your model year.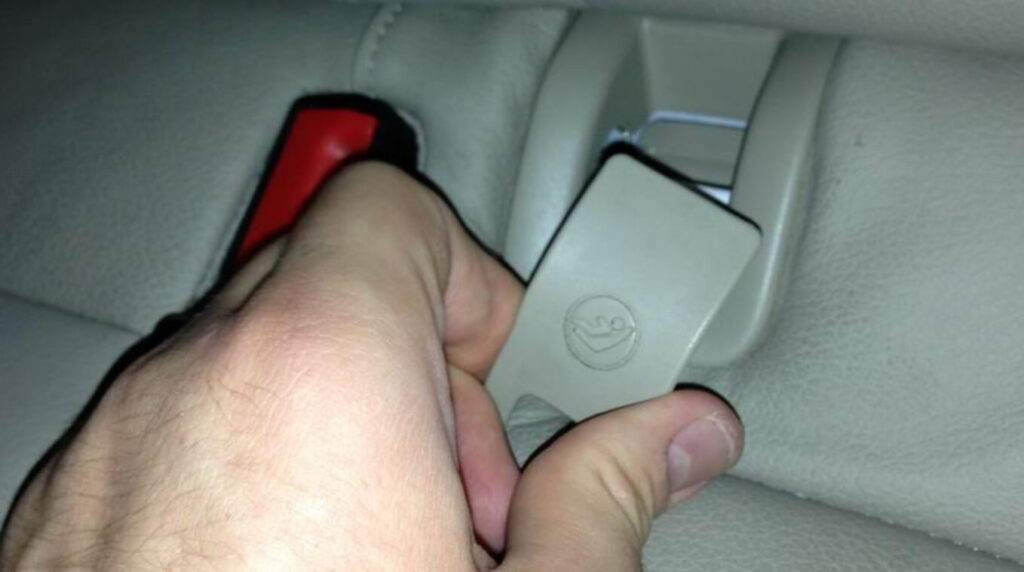 How do you manually move a power seat?
Manually moving a power seat typically involves locating the adjustment mechanism beneath or behind the seat. This mechanism may have a lever or knob that, when engaged, allows you to physically move the seat forward, backward, up, or down. Check your vehicle's manual to locate the specific manual adjustment points for your power seat.
Keep in mind that manual adjustments can vary by car model, so consulting the manual is crucial to avoid damaging the seat or the adjustment mechanism. If you're unable to find the manual adjustment points or encounter difficulties, seeking assistance from a professional mechanic or the vehicle manufacturer is advisable.
How do you fix a stuck car seat?
Fixing a stuck car seat involves checking for obstructions or debris in the seat tracks and clearing them if found. If the seat is electrically powered, ensure that the power source is functioning, and inspect the fuses related to the seat adjustment. Manually move the seat if possible, using any provided manual adjustment options.
Lubricating the seat tracks with a suitable lubricant may help if the seat is stuck due to friction. If these steps don't resolve the issue, seeking professional assistance from a mechanic or contacting the car manufacturer's service department is advisable for a thorough diagnosis and repair.
What Would Cause My Audi A4 Seat Not to Slide?
If your Audi A4 seat does not slide, there are several potential causes. The most likely cause is that the seat track is dirty or obstructed. Another possibility is that the seat adjuster mechanism is damaged or broken.

If neither of these is the case, then it is possible that the seat frame itself is bent or warped.
Front Seat Won't Tilt / Slide? Broken Clip Repair How-To – AUDI A3 8P / A4 B6 B7 / GOLF MK5 MK6
How to Manually Move a Power Seat Audi A4?
If you need to manually move a power seat in your Audi A4, here's what you need to do: First, locate the switch panel on the side of the seat. You'll see two switches – one for moving the seat forward and backward, and one for moving the seat up and down.

To move the seat forward or backward, simply press the appropriate switch. To move the seat up or down, hold down the switch in the desired direction. The seat will slowly move until you release the switch.
Audi A4 Seat Adjustment Cable
If you own an Audi A4, you may have noticed that the seat adjustment cables can sometimes become stuck. This is usually caused by the cables becoming tangled or stretched out over time. If this happens, it can be very difficult to adjust your seats properly.

Fortunately, there are a few things you can do to fix this problem. First, try adjusting the seat manually using the knob on the side of the seat. If this doesn't work, you may need to remove the entire seat in order to access the adjustment cables.

Once you have access to the cables, gently untangle them and then reattach them to the seat frame. Be sure to use pliers or another tool to avoid damaging the cables. If your Audi A4 has power seats, you may need to take it to a dealership or qualified mechanic in order to have the issue fixed.

Power seats use a different type of cable than manual seats, so they require special tools and training to fix. However, if you're experience difficulty with your power seats, it's always best to consult with a professional before attempting any repairs yourself.
Audi Power Seat Not Working
If you're having trouble with your Audi power seat, there are a few things you can check before taking it in for service. First, make sure the seat is plugged in to the car's electrical system. Next, check the fuse box to see if there's a blown fuse.

If neither of these solutions work, then it's time to take your car in for service.
Audi A4 Seat Back Panel Clips
If you're in need of some new Audi A4 seat back panel clips, you've come to the right place. Here at Clips and Fasteners, we have a wide selection of seat back panel clips to choose from. Whether you need one clip or a hundred, we can help.

What are seat back panel clips? These are specially designed clips that attach the seat back panel to the car's frame. They're made from high-quality materials like steel and nylon, and they're engineered to withstand years of use.

Over time, however, they can become worn or damaged, which is why it's important to replace them when necessary. Why do I need new seat back panel clips? There are several reasons why you might need new seat back panel clips.

If your currentclips are damaged or worn, they may not be holding the seat back panel securely in place. This could result in rattling or vibration while driving, and it could eventually lead to the panel becoming detached entirely. Additionally, if you're replacing your seats or upholstery, you'll need new clips to attach the new panels.
Audi A4 Electric Seat Fuse
If you're like most Audi A4 owners, you probably don't think much about the electric seat fuse – until it blows. Then, you're suddenly stuck without power seats (and possibly other electrical accessories) and have to replace the fuse. Here's what you need to know about Audi A4 electric seat fuses.

The Audi A4 has two different types of fuses for the power seats: an 8-amp fuse for the driver's seat and a 10-amp fuse for the passenger seat. These fuses are located in the main fuse box, which is under the hood on the driver's side. If your power seats stop working, first check both of these fuses to see if they are blown.

If they are, simply replace them with new ones of the same amperage. If only one fuse is blown, then you'll just need to replace that one. However, if both fuses are blown, it's possible that there is a short somewhere in the wiring between the two seats. In this case, you'll need to have your car checked out by a professional to locate and fix the problem.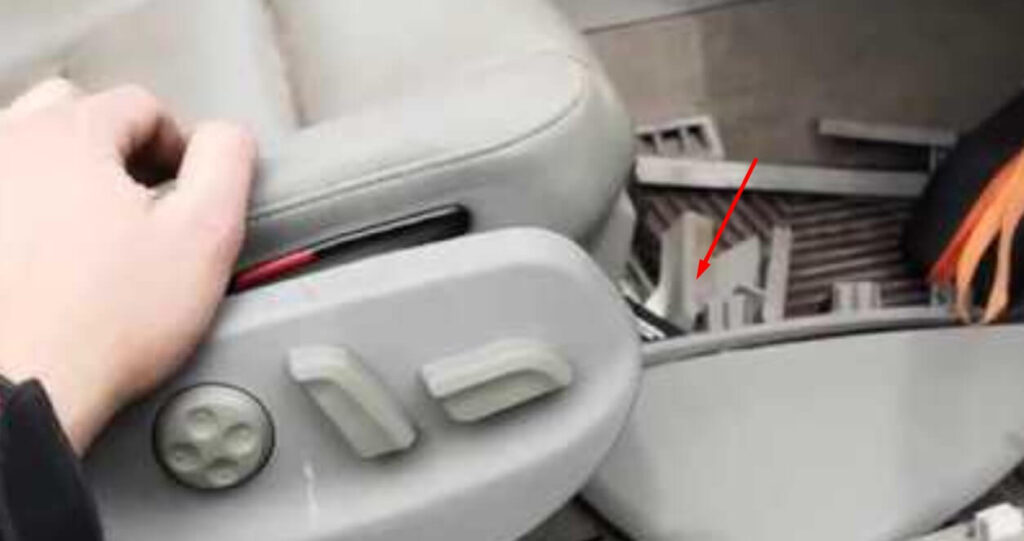 Audi A3 Seat Adjustment Knob
The Audi A3 is a small car/hatchback produced by the German automaker Audi. It was introduced in 1996 as the smallest model in the range, and was based on the Volkswagen Group A4 (PQ34) platform. The current generation A3 was launched in 2012, and is now available as a five-door hatchback or four-door sedan.

One of the features of the A3 is its adjustable seat knobs. These allow you to quickly and easily adjust the height, depth, and angle of your seat without having to use any tools. This can be especially useful if you need to make a sudden adjustment while driving, or if you want to fine-tune your seating position for comfort.

To adjust your seat using the knob, simply twist it clockwise or counterclockwise to raise or lower the seat height. You can also push or pull on the knob to move the seat forwards or backwards, respectively. Finally, rotating the knob will change the tilt of your seat backrest.

Remember to always check your mirrors and blind spots before making any adjustments, and never try to adjust your seats while driving!
Car Seat Won't Tilt Forward
If you have a car seat that won't tilt forward, there are a few things you can do to try and fix the issue. First, check to see if the car seat is properly installed. If it's not, then try adjusting the seat belt or LATCH system.

If that doesn't work, you may need to replace the car seat.
Audi A5 Passenger Seat Won't Move
If you're having trouble moving your Audi A5's passenger seat, there are a few things that could be the culprit. First, check to see if the seat is locked in place. There should be a lever or switch on the side of the seat that you can use to unlock it.

If that doesn't work, try disconnecting and reconnecting the battery. This will reset all the seat's electronic controls and may fix the problem. Finally, if none of these solutions work, you'll need to take your car to a dealer or mechanic to have them take a look at it.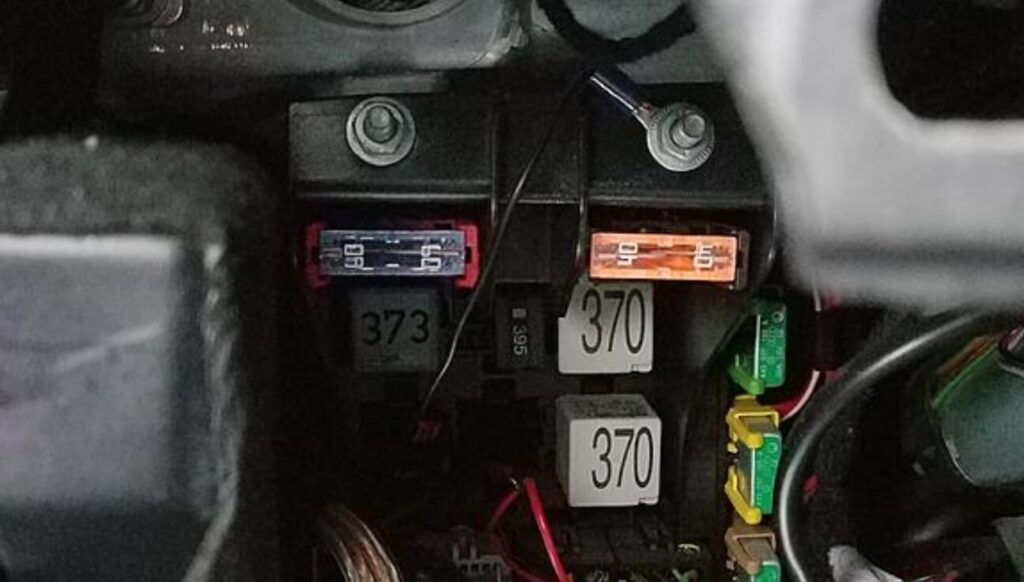 Conclusion
If you're having trouble with your Audi A4 seat sliding, there are a few things you can try to fix the problem. First, check the seat tracks for any debris or dirt that could be causing the issue. You can also try lubricating the tracks with a silicone-based spray.

If neither of these solutions works, you may need to replace the seat tracks entirely.