The term "eco" in a Kia car refers to its eco-friendly features and technologies aimed at reducing fuel consumption and emissions. These features include efficient engines, eco-driving modes, and advanced hybrid and electric powertrain options.
In addition to providing a greener and more sustainable driving experience, eco-friendly Kia models also offer impressive fuel efficiency and lower running costs.
With a focus on environmental responsibility, Kia strives to make their vehicles more eco-friendly while still delivering excellent performance and an enjoyable driving experience for their customers.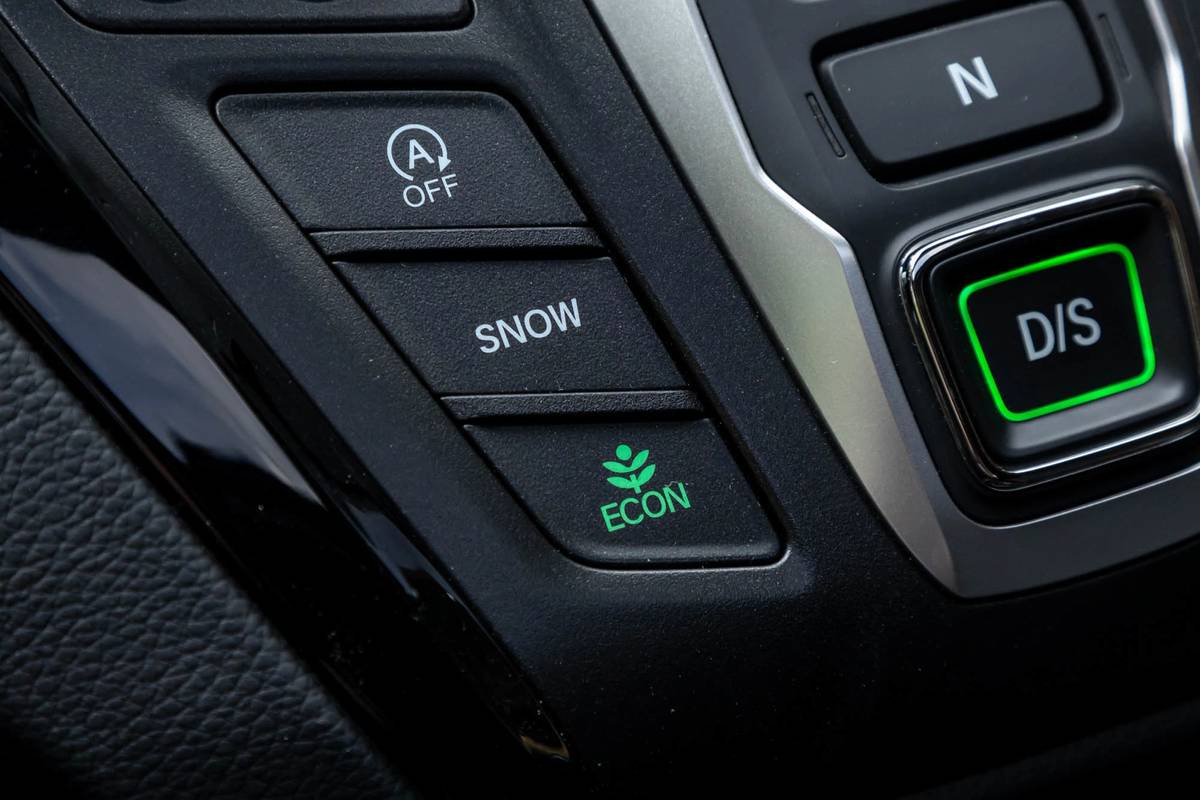 What does eco mean on my kia soul?
Well, in the world of Kia Soul and its eco mode, it's all about fuel efficiency. When you engage eco mode, your vehicle adjusts various settings like throttle response and transmission behavior to maximize fuel economy. It's like a little digital assistant helping you save some gas.
So, if you're cruising around town and want to be a bit more fuel-conscious, go ahead and activate that eco mode. Your Kia Soul becomes a paragon of efficiency, thanks to the wonders of technology.
How does kia eco mode work?
When you activate it, the vehicle's electronic brain works some magic. It adjusts the engine and transmission settings to optimize fuel efficiency. Throttle response might become a bit gentler, and the transmission might shift gears earlier to keep the engine running at its most fuel-efficient RPM range. It's like having a personal fuel-saving assistant built into your Kia.
So, in a nutshell, eco mode fine-tunes your car's performance for the most economical ride, ensuring you get the most out of every drop of fuel.
What does active eco mean in a Kia Soul?
Active Eco in a Kia Soul refers to a dynamic driving mode that optimizes fuel efficiency and promotes a more eco-friendly driving experience. It adjusts various vehicle parameters, such as engine response and transmission behavior, to enhance fuel economy without compromising overall performance.
This mode showcases the versatility of the Kia Soul, allowing drivers to prioritize environmental considerations while still enjoying a responsive and efficient drive.
Kia's Commitment To Eco-friendly Technology
In today's world, there is a growing concern for the environment and the need to reduce carbon emissions. Kia, as an automobile manufacturer, is committed to doing its part in creating a sustainable future by incorporating eco-friendly technology into their cars.
Kia's commitment to eco-friendly technology is evident in its range of vehicles, which are designed to minimize their impact on the planet while still delivering exceptional performance. By employing innovative technologies, Kia has managed to strike a balance between environmental responsibility and customer satisfaction.
One notable aspect of Kia's eco-friendly technology is their range of hybrid and electric vehicles. These vehicles utilize a combination of electric motors and internal combustion engines to reduce fuel consumption and emissions.
By seamlessly switching between power sources, Kia hybrids and electric cars offer improved fuel economy and lower environmental impact compared to traditional gasoline-powered vehicles.
In addition to hybrid and electric technology, Kia also incorporates various features aimed at enhancing fuel efficiency in their conventional petrol and diesel models.
Through advanced engineering and aerodynamic design, Kia cars are built to minimize drag and optimize airflow, resulting in better fuel economy and reduced emissions.
Innovation And Sustainability In Kia Cars
When it comes to innovation and sustainability, Kia is at the forefront of the automotive industry. Their commitment to reducing greenhouse gas emissions and promoting environmental stewardship is evident in their continuous efforts to enhance the sustainability of their cars.
Kia's dedication to sustainability is not limited to the development of eco-friendly powertrains. They have also taken steps to use recycled or renewable materials in the manufacturing of their vehicles.
By incorporating sustainable materials, such as bio-based plastics and natural fibers, Kia reduces the environmental impact of the production process.
Moreover, Kia is actively involved in researching and implementing new technologies to further improve the sustainability of their cars. This includes exploring alternative fuel sources like hydrogen fuel cells and integrating features like regenerative braking systems to harness wasted energy and improve efficiency.
Where is the eco button on KIA Sorrento?
It's right there on the center console, just below the infotainment screen, usually adorned with a subtle leafy icon. Give it a gentle press, and voilà! You've activated the eco mode, cruising into a more fuel-conscious driving experience.
What does eco mean in a kia car hyundai?
In both Kia and Hyundai vehicles, including your Kia Sportage or any Hyundai model, "eco" typically stands for "economy" or "ecology." Specifically, when you see an "eco" mode in these cars, it signifies a driving mode designed to enhance fuel efficiency.
Engaging eco mode adjusts various vehicle settings, such as throttle response and transmission behavior, to prioritize fuel economy over performance.
What does eco dynamics mean on a kia sportage?
"Eco Dynamics" in the Kia Sportage is like having a master plan for efficient driving. This feature is a part of Kia's commitment to environmental friendliness and fuel efficiency.
When you see "Eco Dynamics," it usually involves a suite of technologies and adjustments, including the eco mode, aimed at optimizing the vehicle's performance for better fuel economy.
In practical terms, engaging Eco Dynamics in your Kia Sportage triggers adjustments to various systems, like the engine and transmission, to ensure a more economical ride.
It's like the car's way of saying, "Let's be smart about this journey and make the most of every drop of fuel." So, think of Eco Dynamics as your Sportage's strategy for achieving a harmonious balance between performance and fuel efficiency.
What is eco mode on Kia Sportage?
Eco mode on the Kia Sportage is your ticket to a more fuel-efficient ride. When you engage eco mode, the vehicle's systems make adjustments to optimize fuel efficiency.
This includes modifying throttle response, transmission shifts, and other parameters to prioritize economical driving.
In simple terms, it's like having a digital assistant onboard that fine-tunes your Sportage to get the most out of every drop of fuel. So, if you're looking to be a bit greener on the road and save on gas, the eco mode in your Kia Sportage is the way to go.
How to turn off eco mode on Kia Sportage?
Turning off eco mode on a Kia Sportage, simple stuff. You just need to locate the settings menu on your dashboard display, usually found on the touchscreen. From there, navigate to the vehicle settings or fuel efficiency options, and you should spot the eco mode settings.
Toggle it off, and you're good to go, enjoying the full power of your Sportage without any eco constraints. Easy, right?
Does eco mode save gas kia?
Asolutely! Kia's eco mode is like having a fuel-saving superhero for your car. By adjusting various settings, such as throttle response and transmission behavior, eco mode aims to maximize fuel efficiency. This means your Kia becomes more mindful of how it uses fuel, helping you save gas and, ultimately, money at the pump.
So, activating eco mode is like telling your car, "Hey, let's be smart about this journey and save some fuel along the way." It's a win-win for both your wallet and the environment.
Conclusion
To summarize, the term "Eco" in a Kia car refers to the brand's commitment towards environmental sustainability and fuel efficiency. Kia's eco-friendly technologies and design features prioritize reducing emissions and conserving energy without compromising on performance.
With this focus, Kia cars not only provide drivers with a greener and more efficient driving experience but also contribute towards a cleaner environment.
Experience an eco-conscious journey with Kia's commitment to sustainability.