If your speedometer suddenly stops working while you are driving, it could be due to a few different causes. The most common cause is if the cable that connects the speedometer to the transmission has become disconnected or damaged in some way. Another possible cause may be a faulty speed sensor sending inaccurate signals to the speedometer gauge.

Lastly, there could be an issue with wiring or electrical components within the dashboard itself. In order to determine what is causing the problem and how best to fix it, have an auto shop or mechanic diagnose and repair any issues as soon as possible.
Credit: cartreatments.com
What Sensor Causes the Speedometer Not to Work?
The speedometer is one of the most important gauges in a car, providing drivers with vital information about their speed as they drive. Unfortunately, if it's not working properly, there could be any number of issues causing it to malfunction. One common issue that can cause a speedometer not to work is a faulty or broken vehicle speed sensor (VSS).

This sensor typically lives within the transmission system and measures the rotation of the transmission output shaft. It then sends this data to other components in order for them to make decisions based on how fast your vehicle is moving at any given time. If your VSS is failing or has been damaged, then this data won't be transmitted correctly and will result in an inaccurate reading from your speedometer gauge.

As such, having your VSS checked by a qualified mechanic should be one of the first steps taken when diagnosing why your car's speedo isn't working correctly.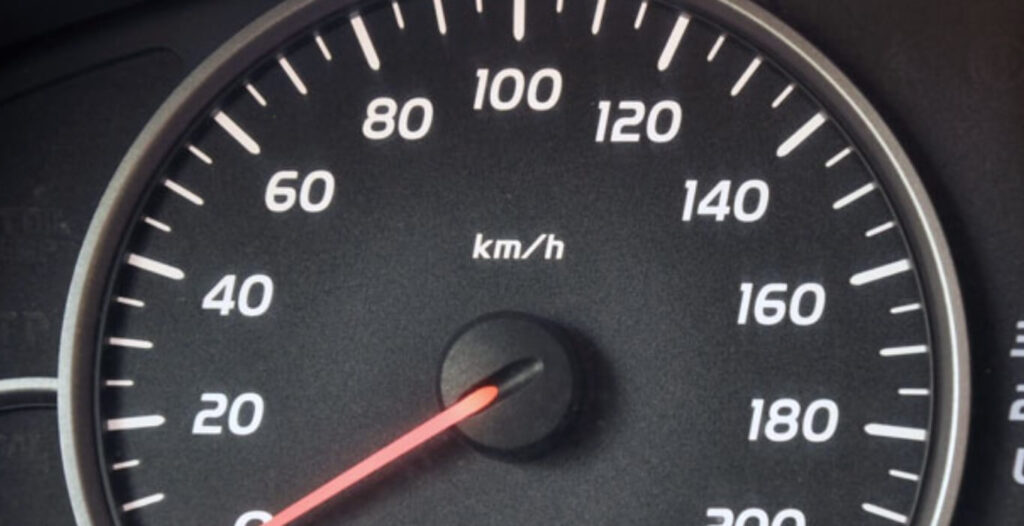 Why is My Odometer Working But My Speedometer Not Working?
If you find that your odometer is working but your speedometer isn't, there may be a few different issues at play. First, the issue could be with the vehicle's internal wiring system or electrical components. If you have checked all of these possibilities and still are having trouble, then it is likely due to one of several external factors.

For example, if the cable running from the transmission to the speedometer has become worn out or damaged over time, this can cause intermittent readings on your instrument cluster. Additionally, if you have recently had any work done on your car (such as an oil change) make sure that nothing was disconnected in error during that process as this could lead to a disruption in service for both instruments.
Finally, problems can arise from improper calibration; if either instrument has been incorrectly calibrated by previous mechanics they might not be reading properly anymore and need to be adjusted accordingly before they will start giving accurate readings again.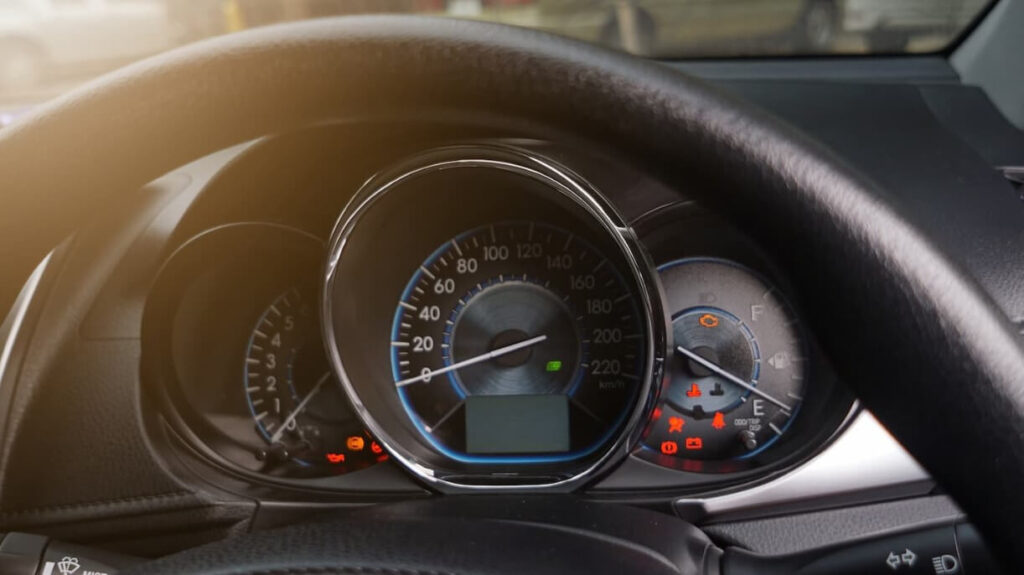 Is It Safe to Drive With a Broken Speedometer?
No, it is not safe to drive with a broken speedometer. A speedometer is an important part of your vehicle and provides essential feedback about the current speed you are driving at. Without this information, you may be unaware that you are exceeding the speed limit or going too fast for road conditions such as wet roads or low visibility.

Not only could this lead to costly tickets from law enforcement officers but it can also put your safety at risk due to unexpected changes in traffic patterns and other hazards on the road. Additionally, cars rely on their gauges to monitor engine performance – without being able to accurately gauge how quickly you're accelerating, revving the engine too high could lead to serious mechanical problems down the line.
For these reasons, if you have a broken speedometer we recommend getting it fixed by a certified mechanic as soon as possible before taking your car out onto public roads again.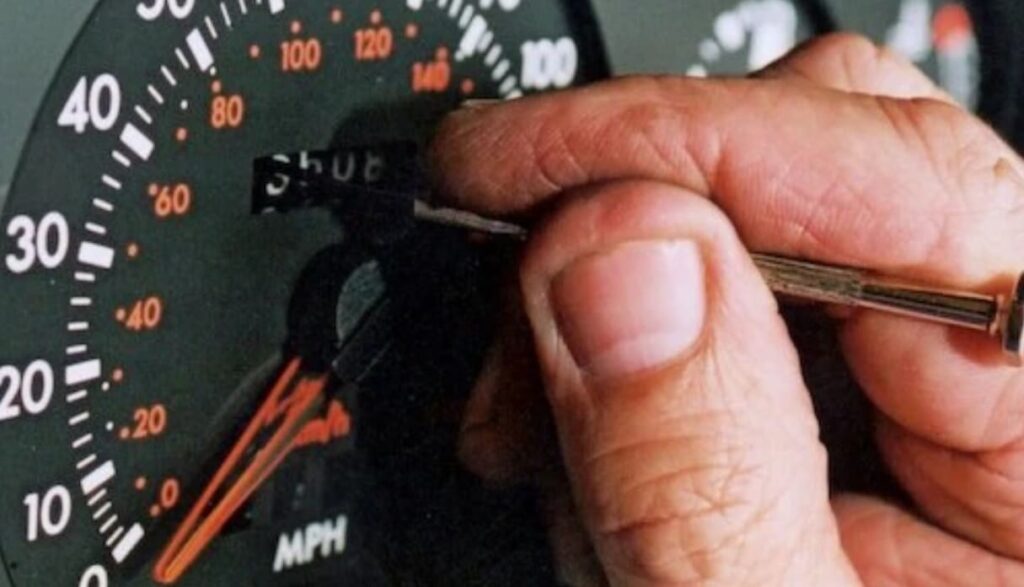 Can a Bad Battery Cause Speedometer Not to Work?
A bad battery can certainly cause your speedometer not to work. When the battery is unable to generate enough electricity, it affects all the components of your car including speedometers. If the power generated by the battery is insufficient, then it cannot provide enough energy to keep up with the electrical demands of your vehicle and thus fails to operate any electronic device.

This includes a defective or low voltage speedometer as well. A weak or dying battery will also fail to maintain a consistent current so that when you start driving, your speed may not be accurately reflected on the readings shown on the dashboard due to lack of reliable power supply from a poor quality battery.
As such, if you notice that your speedometer isn't working correctly or stops functioning altogether, it could very likely be caused by an old and worn out battery which needs replacement urgently in order for your vehicle's electronics system (including its gauges) to function properly again.
Speedometer Stopped Working Then Started Again
If your car's speedometer suddenly stops working, there is no need to panic. Many times the issue can be resolved quickly and easily by simply restarting your vehicle. If you turn off the engine completely and then start it again, this often helps reset the system and get your speedometer working correctly once more.

However, if this does not work or if the problem persists over time, it may be best to have a mechanic inspect your vehicle for any underlying issues that could be causing the malfunction.
Speedometer Stopped Working Check Engine Light Came on
If your speedometer has stopped working and the check engine light came on, it could be a sign of an electrical problem in your car.
It's important to have this checked out by a professional as soon as possible, since an electrical issue can cause other components of your vehicle to malfunction and lead to more expensive repairs down the road.
If you're not sure where to start when troubleshooting why your speedometer isn't working, start with checking all fuses related to that system.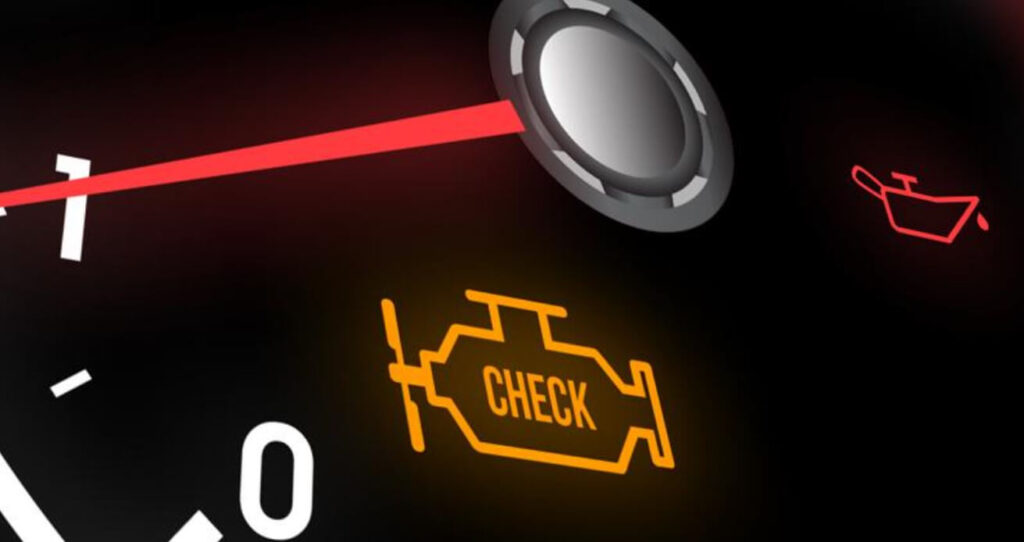 Speedometer Not Working But RPM Works
If your car's speedometer is not working but the RPM meter is, it could be due to a faulty speed sensor. The speed sensor usually attaches to the transmission or axle and measures how fast your tires are spinning.
If this part becomes malfunctioning, then it won't send an accurate signal to your car's computer which will cause the speedometer not to work.

You may also need to check for loose wiring or bad connections in the circuit that runs from the sensor into your dashboard instrument cluster.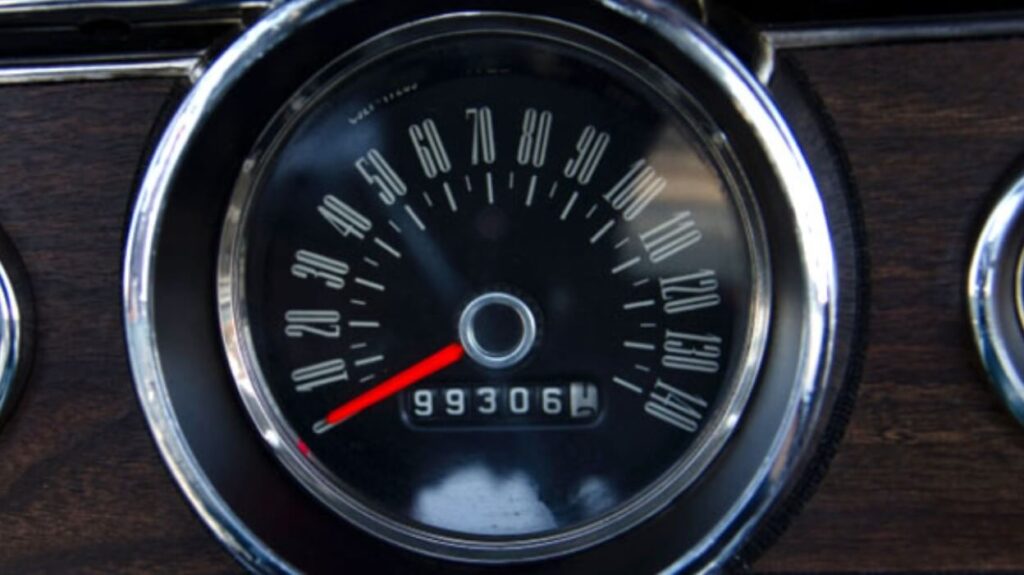 My Digital Speedometer Stopped Working
If your digital speedometer has stopped working, it can be an indication of a number of issues. Common causes include faulty sensors or wires, low battery power, and electrical system problems.
It is important to take your vehicle into a mechanic as soon as possible for diagnosis and repair in order to avoid any potential safety risks caused by driving with an inaccurate speedometer.
What to Do If Speedometer Stops Working?
If your car's speedometer stops working, it is important to take steps immediately to address the issue. Start by checking that all of the fuses and wiring in your vehicle are secure and intact. If everything looks okay, you may need to have a mechanic inspect your vehicle for any issues related to the speedometer itself or other parts of your engine.

In some cases, replacing a faulty sensor can resolve this issue as well. Regardless, if you're unable to get your speedometer back up and running yourself, be sure to visit an experienced automotive professional for assistance as soon as possible!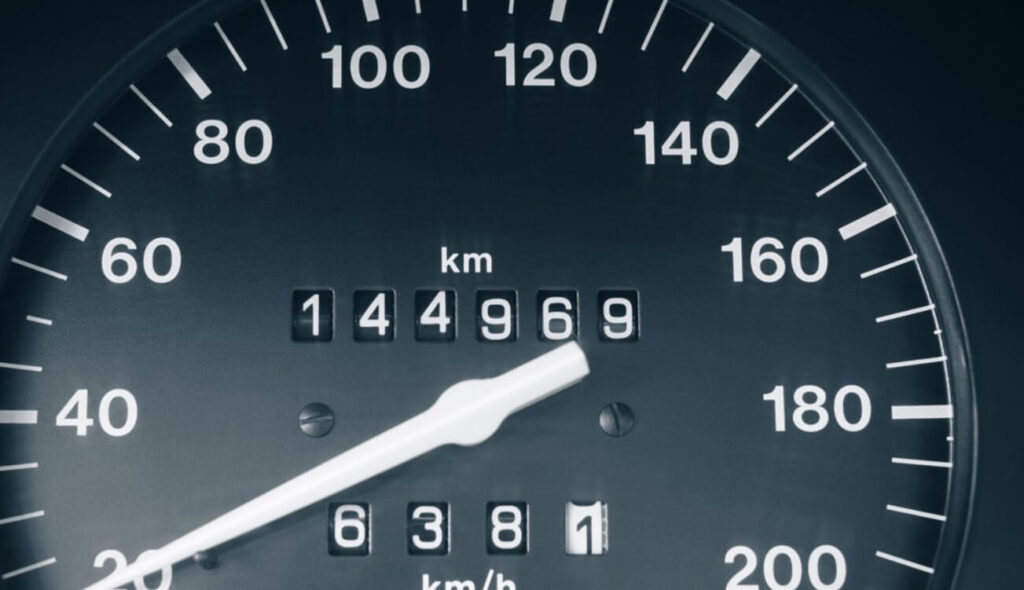 Speedometer Not Reading Correctly
If your speedometer is not reading correctly, it could be the result of a few different things. The most common cause is a faulty or loose wiring connection, which can lead to an incorrect signal being sent from the transmission to the speedometer. It may also be caused by a fault in either the vehicle's speed sensor or odometer gear.

If any of these components are damaged or worn out, then they will need to be serviced or replaced in order for your speedometer to function properly again.
How Do Speedometers Work?
Speedometers work based on the principles of a rotating magnet and eddy currents. Inside the speedometer, a magnet is attached to the rotating vehicle's driveshaft, creating a magnetic field. The speed cup, connected to the needle, contains a metal disc that interacts with the magnetic field, inducing eddy currents in the disc.
These currents generate their own magnetic field, producing a torque that aligns the speed cup with the vehicle's speed. The more rotations per minute (RPM) of the driveshaft, the greater the torque, resulting in the needle displaying the corresponding speed on the speedometer's gauge.
What Causes Speedometer And Odometer to Stop Working?
Speedometer and odometer problems can be caused by a wide range of issues, including faulty wiring or connections, worn gears in the speedometer head, a failing vehicle speed sensor (VSS), and even a defective cruise control switch.
In some cases, a bad ECU may also be responsible for these malfunctions. To diagnose the issue accurately requires knowledge of automotive electronics as well as experience with how modern vehicles operate.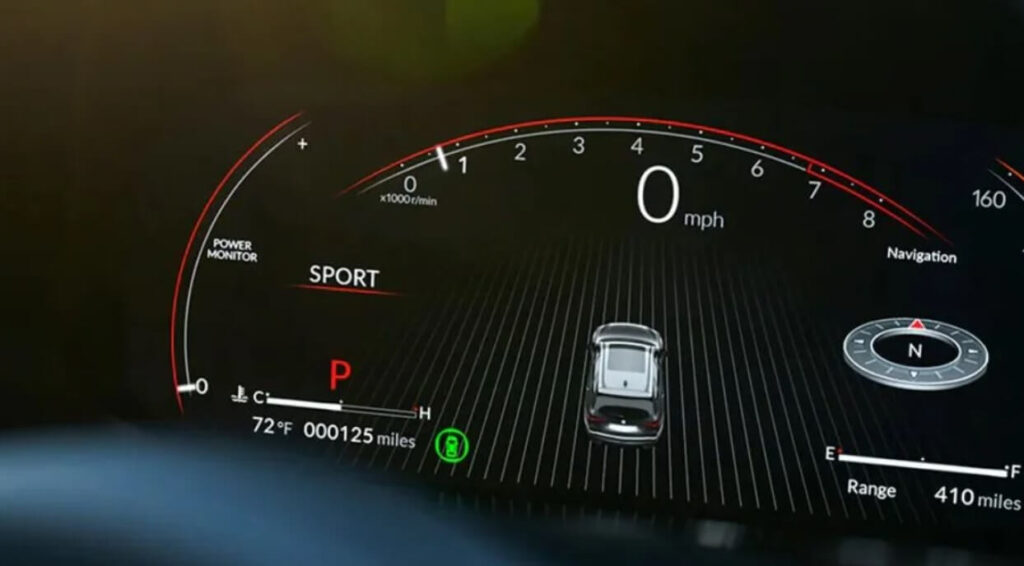 Speedometer And RPM Not Working
If your speedometer and RPM gauge are not working properly, it is likely due to a problem with the vehicle's wiring or electrical system. It could be as simple as a blown fuse or loose connection but there may also be more serious issues such as defective parts or faulty sensors.
If you notice any warning lights on your dashboard that indicate problems with these systems, make sure to have them checked out by a professional mechanic right away so that the issue can be resolved before further damage occurs.
Conclusion
In conclusion, a speedometer stopping while driving can be a concerning issue for drivers. If the speedometer begins to malfunction, it is important to take your vehicle into a mechanic as soon as possible to ensure all necessary repairs are made. Regular maintenance and inspections of your vehicle will also help keep your car running smoothly and prevent any unexpected issues like this from occurring in the future.