In New Hampshire, cars must be registered and inspected annually. The inspection includes an emissions test for certain vehicles. A valid registration is required to legally drive a vehicle in the state.

Used car purchases are subject to the Lemon Law, which applies to all used cars sold by dealerships or other businesses. It requires that the vehicle be repaired at no extra cost up until three months after purchase, or before 12,000 miles of cumulative use have been reached on the vehicle.
Any defective parts that were present when the vehicle was bought will be repaired at no extra cost up until three months after purchase or before 12,000 miles of cumulative use have been reached on the vehicle (whichever comes first).
The New Hampshire Used Car laws also stipulate that if a part cannot be fixed within this period, it can result in a refund from the seller. However, there is an exception for certain types of defects listed under Section 358-A:2 of RSA 358-A.

Furthermore, buyers should keep records of their purchases as proof should they need to file a claim against their dealer later on down the road.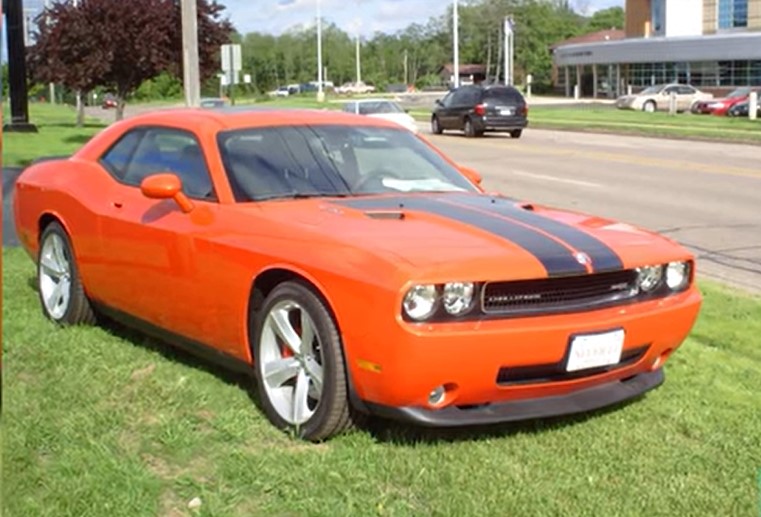 Is there a lemon law in New Hampshire?
Yes, there is a lemon law in New Hampshire. New Hampshire's lemon law applies to both new and used vehicles. The lemon law in New Hampshire provides certain protections to consumers who purchase or lease a vehicle that has substantial defects affecting its safety, use, or value.
If a vehicle meets certain criteria and the manufacturer or dealer is unable to repair the defects after a reasonable number of attempts, the consumer may be entitled to a refund, replacement, or cash settlement.
New Hampshire Used Car Laws | Navigating the Granite State!
Here are some of the New Hampshire used car laws:
Protection for buyers of "unsafe" used cars: New Hampshire regulates the sale of "unsafe" used cars (i.e., cars that cannot pass state inspection). Before a dealer can sell an unsafe used car, the dealer must disclose the vehicle's condition in writing to the buyer.
Warranty protection: Used car buyers in New Hampshire are also protected by warranty protection under the Uniform Commercial Code (UCC).
Disclosure requirements: Federal Trade Commission (FTC) rule requires used car dealers to provide certain information to their customers about the cars they sell.
Returning a used car: In New Hampshire, it is possible to return a used car as long as the vehicle has been purchased from a licensed dealer and the buyer follows certain procedures.
Lemon law: Unfortunately, used cars are not covered under the NH Lemon Law.
Protection against getting ripped off: To protect yourself from getting ripped off when buying a used car in New Hampshire, you should do your research, inspect the car thoroughly, and consider getting a pre-purchase inspection from a trusted mechanic.
"As-is" sales: New Hampshire law allows dealers to sell vehicles that are unsafe for the road to retail buyers, but they cannot issue a 20-day plate to an unsafe vehicle.
Can You Return a Used Car in NH?
In New Hampshire, it is possible to return a used car as long as the vehicle has been purchased from a licensed dealer and the buyer follows certain steps. If the buyer wants to return their vehicle, they must first contact the dealership to notify them of their intent to do so.
The seller then has 10 business days from notification in which they can accept or reject the offer of returning the vehicle; if accepted, all paperwork will be processed and refunds issued according to state law.

It's important for buyers in New Hampshire who are considering returning a used car to carefully read through any contracts with dealerships before signing them. So that they understand what rights and responsibilities exist for both parties should they decide to rescind their purchase.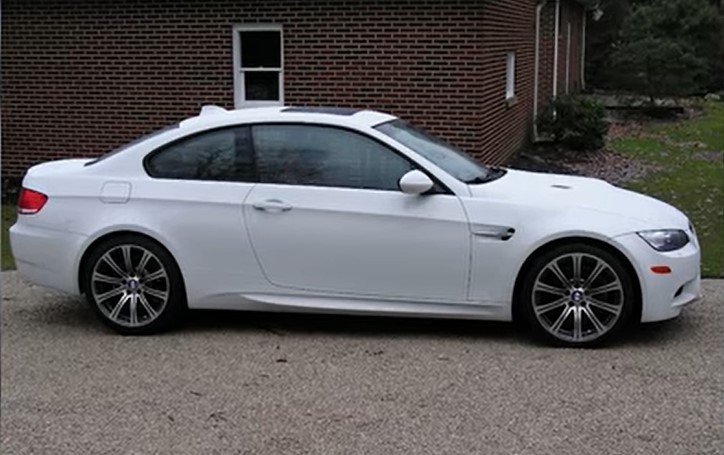 What are Your Legal Rights When Buying a Used Car?
When buying a used car, it is important to know your legal rights. Depending on the state you live in, there may be different laws that apply to purchasing a used vehicle.
Generally speaking, buyers are protected by implied warranties of merchantability and fitness for purpose, which guarantee that the vehicle will be fit for its intended use and free from defects or damage not listed in the contract at purchase.

Additionally, consumers have certain protections under federal law, such as The Magnuson-Moss Warranty Act which requires manufacturers of consumer products to honor warranty claims even if they were purchased secondhand.
Ultimately, knowing your legal rights when buying a used car can help protect you from being taken advantage of during the process.
Can You Avoid MA Sales Tax If You Buy Your Car in New Hampshire?
Yes, you can avoid Massachusetts sales tax if you buy your car in New Hampshire. This is because NH does not have a sales tax on vehicles. However, it's important to note that there may still be other fees and taxes involved with the purchase of a vehicle in New Hampshire, such as registration and title fees or property taxes.

Additionally, when purchasing a vehicle from out-of-state, buyers must pay an excise tax to their home state upon registering the car back at home.
Therefore, even though no MA sales tax is collected at the time of purchase in NH, this doesn't mean that all taxes associated with the purchase are avoided. Buyers should research what potential costs they could face before making their decision.
Is There a 30 Day Lemon Law in NH?
No, there is not a 30-day lemon law in New Hampshire. Instead, the state of New Hampshire has laws that provide remedies to consumers who purchase new or used vehicles with defects that are covered by warranties. The Used Car Lemon Law provides protection for people who have purchased a used car from a dealer and found it to be defective within the first year following its purchase.

There is also an implied warranty of merchantability, which requires all cars sold by dealers to be fit for ordinary use as long as they are mechanically sound.
If either of these two warranties is violated, consumers can take action against the dealer, such as by filing a complaint with NH's Motor Vehicle Arbitration Board or seeking legal counsel through private arbitration or court proceedings.
How hard is it to avoid sales taxes by becoming a New Hampshire dealer?
NH Buyers Remorse Law
New Hampshire's Buyer's Remorse Law is designed to protect consumers from making purchases they regret. It provides a three-day "cooling off" period for certain types of transactions, during which the buyer has the right to cancel their purchase and receive a full refund.
This law applies to door-to-door sales, home improvement contracts, health club memberships, and other similar transactions.
Does a Used Car Dealer Have to Guarantee Inspection?
Yes, used car dealers are required to guarantee that a vehicle has passed inspection prior to its sale. In most states, the dealer must provide a written warranty for the vehicle, which includes an assurance that it has been inspected and is free from defects that would affect safety or performance.
Additionally, many states have laws in place requiring dealers to make necessary repairs before selling a vehicle, so buyers can be sure they're getting a reliable ride.
New Hampshire Car Laws
New Hampshire is considered an "at-fault" state when it comes to car accidents. This means that the driver who is found to be at fault for a crash must pay for any resulting damages and losses. Drivers in New Hampshire are also required to carry automobile liability insurance, which helps cover costs if they are responsible for an accident.

Additionally, all drivers must pass a vision test in order to obtain their license and fulfill other DMV requirements before operating a vehicle on public roads.
New Hampshire Lemon Law Used Cars
The New Hampshire Lemon Law applies to used cars that were purchased or leased in the state. The law requires that a dealer provide a written warranty for any vehicle sold with more than 36,000 miles on it. If the car turns out to be defective and cannot be repaired after four attempts, or is inoperable for 30 days within the first year of ownership. Then the buyer may be entitled to a replacement vehicle or a refund from the dealer.
Additionally, if certain safety defects are found and are not fixed after three attempts by an authorized repair facility, then the consumer is also eligible for either a replacement car or a refund under this law.
To take advantage of these protections, buyers should keep detailed records of all repairs and contact both their dealership and manufacturer as soon as possible if they suspect their vehicle may fit into one of these categories.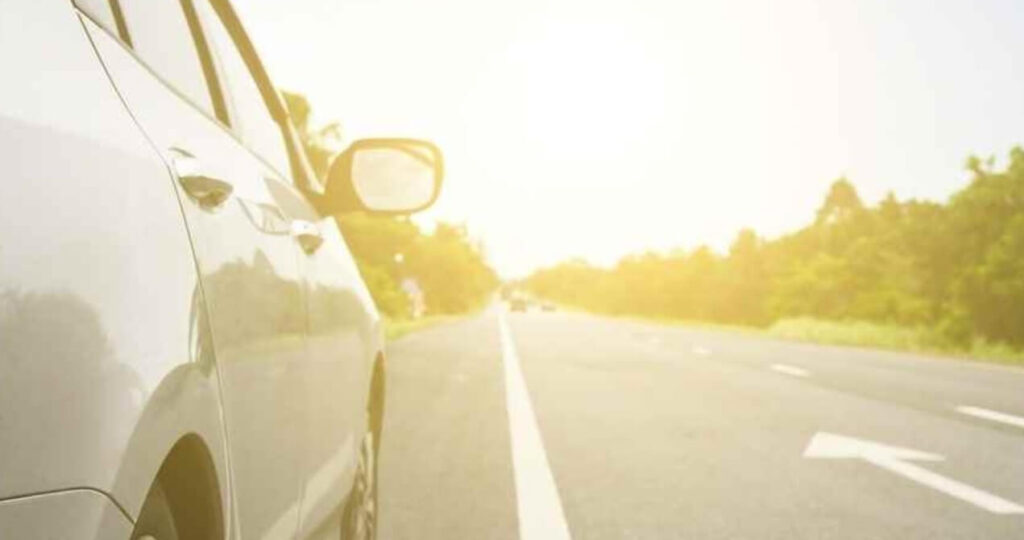 NH Lemon Law Used Vehicles
The New Hampshire Lemon Law provides protections for consumers who purchase used vehicles from licensed dealers. It requires that the dealer must provide a written warranty on any vehicle they sell and that it must be free of any defects in material or workmanship.
If a defect is discovered within the first two years of ownership, or during the life of the manufacturer's written warranty if it exceeds two years. Then you may be able to make a claim under this law and receive compensation for repair costs incurred as a result of the defective vehicle.
NH Lemon Law New Cars
The New Hampshire Lemon Law provides important consumer protections for anyone who purchases or leases a new car in the state. It applies to all new cars purchased or leased from a licensed NH dealer and requires dealers to repair any defect that substantially impairs the use of the car within one year of purchase.
If they are unable to do so after an appropriate number of attempts, then consumers may be entitled to a full refund or replacement vehicle under certain conditions.
Massachusetts Lemon Law Used Car
The Massachusetts Lemon Law Used Car protects consumers from buying a defective vehicle. This law requires that the car must be substantially free of defects, operate properly, and be fit for its intended purpose.
If a vehicle fails to meet these standards during the warranty period, the consumer may be eligible for legal remedies such as repair costs or a replacement car.

It is important to know your rights under this law before making any purchase decisions.
New Hampshire Consumer Protection Act
The New Hampshire Consumer Protection Act (RSA 358-A) provides consumers with a range of rights and protections from deceptive or unfair practices. The law requires businesses to act in good faith, treat all customers fairly, disclose information accurately, and be transparent about their products and services. It also prohibits the use of false or misleading statements when advertising goods or services.

Furthermore, it allows consumers to file complaints against companies for violations of their rights under the Act.
As is Car Sale Laws
When buying or selling a car, it is important to understand any applicable state laws and regulations that may be in place. Depending on the jurisdiction, there can be restrictions on how cars are sold and transferred from one party to another.
For example, some states require sellers to provide written disclosure of any known defects before transferring ownership.

Additionally, many states have specific rules about titling and registration requirements for buyers, as well as fees for taxes or other paperwork processing. Knowing local car sale laws can help you navigate the process of buying or selling a car with confidence.
Conclusion
In conclusion, it is important to understand the laws and regulations in place when purchasing a used car in New Hampshire. Familiarizing yourself with the law can help you make an informed decision about buying a used vehicle and ensure that you are getting a quality car at a fair price.
With knowledge of these laws, New Hampshire residents can confidently buy their next used vehicle without worrying about any potential legal issues or financial pitfalls down the road.