Buying a lemon car is not a good idea as it can lead to numerous problems and financial loss. Lemon cars are vehicles with substantial defects that affect their value, safety, and usability.
They often require frequent repairs and can be difficult to sell or trade. Additionally, lemon cars may not be covered by warranty or may require costly legal action to receive compensation. Therefore, it is crucial to thoroughly inspect and research a used car's history before making a purchase to avoid the risks associated with buying a lemon car.
By doing so, you can save yourself from unnecessary stress, frustration, and monetary loss.
What Is A Lemon Car?
A lemon car is a vehicle that has recurring mechanical problems and defects. Buying a lemon car can lead to a bad experience, with frequent repairs and safety concerns. It's important to thoroughly inspect a used car and run a vehicle history report to avoid purchasing a lemon.
Is Buying A Lemon Car Bad?
Are you in the market for a new car but unsure about the risks involved? It's important to understand what a lemon car is before making any purchase decisions. In this section, we'll define what exactly constitutes a lemon car and explore its characteristics.
Definition Of A Lemon Car:
A lemon car is a vehicle that has significant defects or mechanical issues, which impairs its use, value, or safety.
These defects typically occur within a short period after purchase and reoccur despite multiple repair attempts.
Lemon cars are often sold to consumers as new or used vehicles but fail to meet the basic standards of quality and performance.
Characteristics Of A Lemon Car:
Frequent breakdowns: Lemon cars are prone to recurring mechanical issues and breakdowns, leaving the owner stranded and in need of costly repairs.
Safety concerns: Defects in a lemon car can compromise the safety of the driver, passengers, and other road users.
Reduced resale value: Lemon cars often experience significant depreciation in value due to their poor reliability and negative reputation.
Excessive repair attempts: Lemon cars require numerous repair attempts to rectify the recurring issues, resulting in significant time and money spent on repairs.
Manufacturer's warranty coverage: Lemon cars typically experience continued defects even within the warranty period, making it challenging to rely on warranty coverage for repairs.
Legal protection: Many jurisdictions have laws in place to protect consumers who unwittingly purchase a lemon car, allowing them to pursue legal recourse against the manufacturer or seller.
Understanding the definition and characteristics of a lemon car is crucial to avoid making a bad purchase decision. By being aware of these factors, you can protect yourself from unnecessary expenses and potential safety hazards associated with lemon cars.
The Consequences Of Buying A Lemon Car
Buying a lemon car can come with serious consequences, including constant repairs, financial loss, and safety hazards. Avoid the headaches and expenses associated with purchasing a lemon car by conducting thorough research and inspections before making a decision.
Has the excitement of purchasing a new car ever turned into a nightmare? Unfortunately, for some buyers, their dream car can quickly become a sour investment. Buying a lemon car comes with a range of consequences that can significantly impact your finances and legal standing.
In this section, we will explore the financial implications and legal ramifications of owning a lemon car, shedding light on why it is essential to steer clear of these problematic vehicles.
Financial Implications Of Purchasing A Lemon Car
It's no secret that buying a car is a major financial commitment. However, when that car turns out to be a lemon, the consequences can be even more costly. Here are some of the financial implications you may face after purchasing a lemon car:
Decreased resale value: Lemon cars are notorious for losing their value quickly. Once it's known that your car has a history of defects, potential buyers will be hesitant to pay top dollar, significantly reducing its resale value.
Repair and maintenance costs: Lemon cars often require frequent repairs and fixes, which can quickly drain your wallet. From engine issues to electrical problems, the expenses can pile up, making it a never-ending cycle of spending money on a faulty vehicle.
Depreciation: Lemon cars tend to depreciate at a faster rate than their non-lemon counterparts. This means that if you ever decide to sell or trade in your lemon car, you will likely face a significant loss in its value.
Legal Ramifications Of Owning A Lemon Car
When you purchase a lemon car, you can find yourself entangled in a web of legal complications. Here are some of the potential legal ramifications you may encounter:
Lemon laws: Many countries or states have lemon laws in place to protect consumers who have purchased defective vehicles. These laws typically provide remedies such as repairs, replacements, or refunds. However, navigating through the legal process can be a time-consuming and stressful experience.
Possible lawsuits: If the manufacturer or dealership fails to address the issues with your lemon car adequately, you may consider taking legal action. This could involve filing a lawsuit to seek compensation for your financial losses, inconvenience, or even physical injuries resulting from the defects.
Negative impact on credit rating: Lemon car disputes and legal battles can stretch on for months or even years. In some cases, this extended period of financial strain can impact your ability to make payments on time or result in missed payments, leading to a negative impact on your credit rating.
The consequences of buying a lemon car extend beyond the initial dissatisfaction. The financial implications and legal ramifications can leave you in a difficult situation. Understanding these consequences is crucial in order to protect yourself and make informed decisions when purchasing a vehicle.
Signs To Look Out For When Buying A Used Car
Buying a used car can be risky, especially if you end up with a lemon. Look out for warning signs like excessive wear and tear, hidden damage, and a history of mechanical issues to avoid a bad purchase.
Red Flags That Indicate A Potential Lemon Car:
Salvage title: A car with a salvage title means that it has been declared a total loss by an insurance company. This could indicate significant damage and repairs.
Multiple owners in a short period: If the car has changed hands frequently, it could be a sign that the previous owners encountered issues with it.
Inconsistent maintenance records: A lack of proper maintenance records suggests that the car may have been neglected or poorly cared for.
Unusual noises or vibrations: When test driving the car, pay attention to any odd noises or vibrations. These could be indicators of underlying mechanical issues.
Excessive wear and tear: Signs of excessive wear and tear on the interior, exterior, or engine components may indicate that the car has not been well-maintained.
Check engine light: If the check engine light is on during the test drive, it could be a warning sign of potential mechanical problems.
How To Spot Hidden Issues In A Used Car:
Thorough inspection: Take the time to inspect the car carefully, checking for any signs of damage, rust, or leaks.
Test drive: Test driving the car allows you to assess its performance and identify any issues with the brakes, steering, or suspension.
Vehicle history report: Obtain a vehicle history report, which provides valuable information about the car's previous ownership, accidents, and maintenance history.
Bring a knowledgeable friend: Having a friend with mechanical knowledge can help identify potential issues that may not be immediately apparent to the average buyer.
Independent mechanic inspection: Consider having the car professionally inspected by a trusted mechanic before making a purchase. They can identify any hidden problems that you may have missed.
Remember, buying a used car is a significant investment, so it's important to be vigilant and thoroughly assess the vehicle before committing to a purchase. By being aware of these red flags and following these tips, you can minimize the risk of buying a lemon car.
Happy car shopping!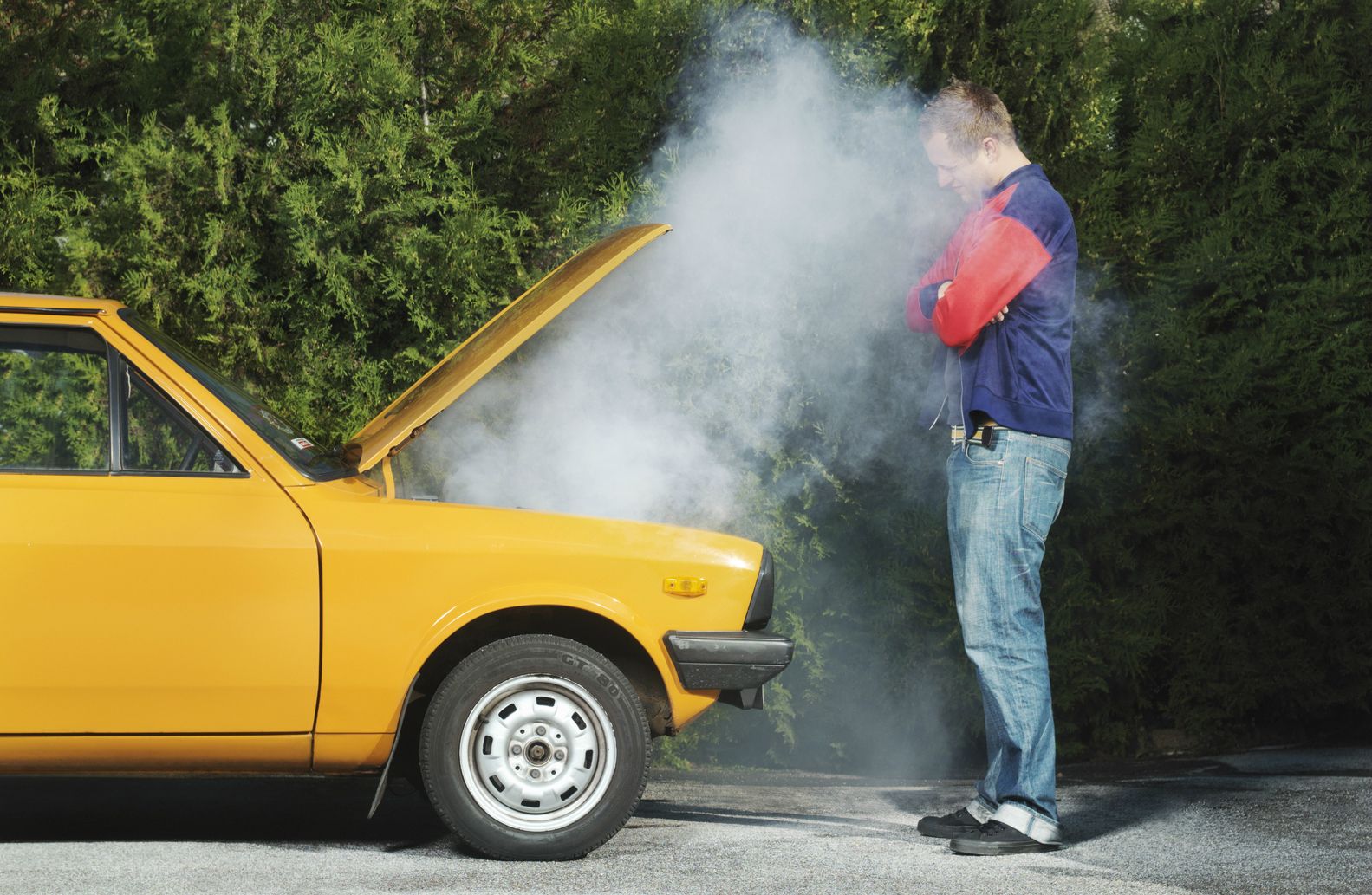 Credit: www.popularmechanics.com
Steps To Avoid Purchasing A Lemon Car
Looking to avoid purchasing a lemon car? Follow these simple steps to save yourself from the pitfalls and headaches of buying a bad vehicle.
Researching The Vehicle'S History
Before purchasing a used car, it is crucial to do thorough research on its history to avoid buying a lemon car. Here are the key steps you should follow:
Check the vehicle identification number (VIN): Obtain the VIN of the car you are interested in and search for any records of accidents, recalls, or major repairs associated with it.
Get a vehicle history report: Utilize reputable online services such as Carfax or AutoCheck to obtain a detailed history report. This report will provide you with important information such as ownership history, title status, mileage records, and any reported issues.
Look for service records: Request the car's service records to determine if it has been regularly maintained. Consistent maintenance is a good indicator that the car has been well taken care of and is less likely to have hidden problems.
Verify the title status: Ensure that the car has a clean title and is not salvaged or rebuilt. A salvage title indicates the car has been significantly damaged and repaired, which may lead to ongoing issues.
Inspecting The Car Thoroughly Before Purchasing
While researching the vehicle's history is important, physically inspecting the car is equally crucial to avoid purchasing a lemon car. Follow these steps when inspecting the car:
Exterior inspection: Carefully examine the car's exterior for any signs of significant damage or inconsistent paintwork, which could indicate previous accidents or repairs. Look for rust, dents, and scratches. Check if all lights and signals are working properly.
Interior inspection: Check the condition of seats, upholstery, and dashboard. Test all buttons, knobs, and switches to ensure they are functioning correctly. Don't forget to check the air conditioning, heating, and audio systems.
Mechanical inspection: Inspect the engine compartment for any leaks, worn-out belts, or loose connections. Check the oil and transmission fluid levels. Test drive the car to assess its overall performance, including its acceleration, braking, and steering. Pay attention to any unusual noises or vibrations.
Check the tires: Examine the tread depth and look for signs of uneven wear, which may indicate an alignment issue. Inspect the sidewalls for bulges or cuts.
Getting A Professional Mechanic'S Opinion
Even if you've inspected the car yourself, it is always a good idea to have a professional mechanic evaluate the vehicle. Here are the steps to follow:
Find a reputable mechanic: Research and find a qualified mechanic who specializes in the make and model of the car you are interested in purchasing. Choose someone who is reliable and has good reviews.
Arrange for a pre-purchase inspection: Schedule a pre-purchase inspection with the mechanic. They will thoroughly inspect the car, identify any existing or potential issues, and provide you with an unbiased opinion. This step is crucial in avoiding any hidden problems and ensuring peace of mind.
Review the mechanic's report: Once the inspection is complete, carefully review the mechanic's report. Pay attention to any major concerns or expensive repairs that may be required. Use this information to make an informed decision about buying the car.
Remember, by conducting thorough research on the vehicle's history, inspecting it meticulously, and seeking a professional mechanic's opinion, you can significantly reduce the risk of purchasing a lemon car. Investing time and effort beforehand can save you from future headaches and expensive repairs.
Understanding Lemon Laws
Discover the ins and outs of Lemon Laws and why buying a lemon car can be a major headache. Protect yourself from unexpected expenses and frustrations with this informative guide.
Lemon laws are regulations designed to protect consumers who have purchased faulty or defective vehicles, commonly known as "lemon cars. " These laws vary by region, but the fundamental purpose remains the same: to ensure that consumers are not left with unreliable or unsafe vehicles.
In this section, we will provide an overview of lemon laws in different regions and explain how they safeguard the rights of consumers.
An Overview Of Lemon Laws In Different Regions:
United States: Lemon laws in the United States vary from state to state, with each state having its own specific rules and regulations. However, most lemon laws provide protection for new vehicle purchases, typically covering cars, motorcycles, RVs, and sometimes even leased vehicles. These laws generally require manufacturers to repair or replace defective vehicles within a reasonable number of repair attempts or a specified time frame.
Europe: Lemon laws in Europe differ between countries. Some countries have specific lemon laws, while others rely on consumer protection laws to address issues with defective vehicles. The rules vary in terms of the time period within which defects must be reported, the number of repair attempts allowed, and the remedies available to consumers.
Australia: Lemon laws in Australia also vary by state and territory. These laws typically cover new vehicles and require manufacturers to repair or replace vehicles that have significant defects or safety issues. The specific obligations imposed on manufacturers may differ, so it is important to consult the lemon laws in your state or territory.
Canada: Lemon laws in Canada are regulated by each province and territory. These laws provide protection for consumers who have purchased or leased new vehicles. They generally require manufacturers to repair or replace vehicles if they have substantial defects that affect their safety, use, or value.
How Lemon Laws Protect Consumers:
Ensuring consumer rights: Lemon laws protect consumers from being stuck with defective vehicles by holding manufacturers accountable for any significant defects or safety issues. These laws provide consumers with remedies to obtain a refund, replacement, or repair of their defective vehicles, ensuring that their rights are protected.
Providing a safety net: Lemon laws act as a safety net for consumers who unknowingly purchase vehicles that turn out to be lemons. If a vehicle has a substantial defect that affects its safety, lemon laws can help consumers obtain compensation or a replacement vehicle that is safe to drive.
Encouraging manufacturers to uphold quality standards: The existence of lemon laws incentivizes manufacturers to maintain high-quality standards for their vehicles. Knowing that they are legally obligated to address defects promptly and adequately, manufacturers are more likely to prioritize quality control and produce vehicles that meet safety standards.
Relieving financial burdens: Lemon laws can provide relief from the financial burden of purchasing a faulty vehicle. Whether it's through a refund, replacement, or repair, consumers can recoup their investment and avoid the costs associated with repeatedly fixing a lemon car.
Promoting consumer confidence: Lemon laws foster consumer confidence in the automotive industry. When consumers know that they are protected by comprehensive lemon laws, they are more likely to feel secure in making large purchases and have faith in the integrity of the vehicles they buy.
Understanding lemon laws is crucial for any consumer who has purchased a vehicle that turns out to be a lemon. These laws vary across different regions, but they aim to protect consumers by providing remedies for defective or unsafe vehicles.
By familiarizing yourself with the lemon laws in your region, you can ensure that your rights are protected and take appropriate steps if you find yourself with a lemon car.
Options For Consumers Who Buy A Lemon Car
Consumers who purchase a lemon car may have options to seek compensation or a replacement vehicle. Understanding the legal rights and taking appropriate actions can help navigate the challenges that come with buying a faulty car.
If you find yourself in the unfortunate situation of buying a lemon car, it's crucial to understand your options for resolving the issue. Dealing with a lemon car can be frustrating, but there are steps you can take to seek a refund or replacement.
Here are two primary options for consumers facing this problem:
Negotiating With The Dealership For A Refund Or Replacement:
Gather all necessary documents: Collect all your purchase-related paperwork, including the sales contract, purchase agreement, warranty information, and any repair receipts.
Research lemon laws in your state: Familiarize yourself with the lemon laws specific to your state. Each state has its own set of laws protecting consumers who buy defective vehicles.
Understand the manufacturer's warranty: Read through the manufacturer's warranty to know what repair obligations they have to fulfill and the duration of the warranty period.
Document all issues and repair attempts: Keep a comprehensive record of every problem you encounter with the vehicle and all attempts made to resolve them. Be sure to note the dates, descriptions of issues, and any repairs done.
Assert your rights politely but firmly: Approach the dealership with your concerns and request a refund or replacement vehicle. Highlight the issues you have faced and how it has affected your ability to use the car.
Provide evidence and emphasize the lemon law: Back up your claims with the documentation you have gathered and mention the lemon law applicable in your state. This will show that you are knowledgeable and serious about seeking a resolution.
Be open to negotiations: While seeking a full refund or replacement is ideal, be prepared to negotiate for a partial refund, repairs at no cost, or an upgraded vehicle. Find a middle ground that satisfies both parties, ensuring a fair outcome.
Seeking Legal Assistance To Resolve The Issue:
Consult with an experienced lemon law attorney: If negotiations with the dealership fail or if you believe that your rights were violated, it may be necessary to seek legal advice. A lemon law attorney specializes in handling such cases and can guide you through the legal process.
Provide all relevant documentation: Share all the documentation you have collected with your attorney. This includes purchase agreements, warranties, repair invoices, and any communication with the dealership.
Understand your rights under the lemon law: Your attorney will explain the specific lemon law provisions applicable in your state. They will guide you on whether filing a lawsuit is necessary and the potential outcomes you can expect.
Pursue legal action if necessary: If negotiations and alternative dispute resolution methods do not lead to a satisfactory resolution, your attorney may file a lawsuit on your behalf. They will represent your interests in court, helping you seek compensation or a replacement vehicle according to applicable lemon laws.
Both options mentioned above offer potential solutions for consumers who find themselves stuck with a lemon car. Whether you choose to negotiate directly with the dealership or pursue legal action, remember to arm yourself with the necessary documentation and seek professional advice when needed.
Understanding your rights and being proactive in resolving the issue will increase your chances of a favorable outcome.
Preventative Measures To Avoid Lemon Car Situations
Avoid the hassle of buying a lemon car by taking preventative measures. Learn how to spot potential issues and conduct thorough inspections before making a purchase.
Is Buying a Lemon Car Bad:
Lemon cars can become a headache for any car owner. These are vehicles that have multiple recurring problems, making them unreliable and expensive to maintain. But worry not! There are several preventative measures you can take to avoid ending up with a lemon car.
In this section, we will explore tips for buying a reliable used car, the importance of test driving, and the importance of thorough research before making a purchase.
Tips For Buying A Reliable Used Car:
Set a budget: Determine how much you are willing to spend on a used car before you even begin your search. This will help you narrow down your options and ensure you can afford the ongoing expenses of owning the vehicle.
Research the model: Look for reliable car models that fit your needs and preferences. Read reviews, check consumer reports, and gather information about the particular model's performance, safety features, and potential issues you should be aware of.
Consider the car's history: Obtain a vehicle history report to uncover any potential red flags such as accidents, title issues, or previous mechanical problems. This will give you peace of mind and help you make an informed decision.
Get a pre-purchase inspection: Arrange for a qualified mechanic to inspect the used car thoroughly before you make a purchase. They will be able to identify any hidden issues or signs of neglect that may not be apparent to you during the initial inspection.
Check maintenance records: Ideally, the previous owner should have kept detailed maintenance records. These records can provide insights into how well the car has been cared for and if any major repairs or recurring problems have occurred in the past.
Consider the mileage: While high mileage doesn't always indicate a lemon car, it is important to assess whether the mileage is consistent with the car's age and price. Excessively high mileage can increase the likelihood of ongoing mechanical problems.
The Importance Of Test Driving And Researching Before Purchasing:
Test drive multiple cars: Test driving is crucial as it allows you to gauge the car's comfort, handling, and overall performance. Don't hesitate to test drive several used cars to compare their driving experiences and identify any potential issues.
Listen for unusual sounds: Pay attention to any strange noises coming from the engine, wheels, or other components during the test drive. Unusual sounds could be an indication of underlying mechanical problems.
Research the market value: Before negotiating a price, research the market value of the specific car make, model, year, and condition. This will give you an idea of what is a fair price range and prevent you from overpaying for a lemon car.
Consider reliability ratings: Check reliable sources such as consumer reports and automotive websites for reliability ratings of the car model you are interested in. These ratings can give you insights into the likelihood of encountering problems and the overall dependability of the vehicle.
Taking preventative measures when buying a used car can significantly reduce the chances of ending up with a lemon car. By following these tips and conducting thorough research, you'll be well-equipped to make an informed decision and find a reliable used car that meets your needs.
Remember, investing time and effort in the buying process upfront can save you from future frustrations and expensive repairs.
Frequently Asked Questions Of Is Buying A Lemon Car Bad
Is A Lemon A Good Or Bad Car?
A lemon car can be problematic and unreliable, leading to frequent repairs and dissatisfaction.
What Does A Dealership Do With A Lemon?
A dealership usually takes back a lemon and either offers a refund or replaces the vehicle.
What Is An Example Of A Lemon Car?
A lemon car is an example of a defective vehicle that has recurring, unfixable problems.
What Is The Lemon Law In Texas For Used Cars?
The Lemon Law in Texas for used cars allows consumers to get a refund or replacement for faulty vehicles.
Conclusion
Buying a lemon car can be an extremely frustrating experience that can lead to financial and emotional strain. It's important to thoroughly research and inspect a used car before making a purchase. A lemon car can result in frequent breakdowns, expensive repairs, and decreased resale value.
Additionally, it can negatively impact your daily life, causing inconvenience and stress. In order to avoid buying a lemon car, it is advisable to get a vehicle history report, have a trusted mechanic inspect the car, and consider purchasing from a reputable dealer.
While buying a lemon car is bad, it's not the end of the world. With proper research and caution, you can make an informed decision and choose a reliable car that will provide you with reliable transportation for years to come.
Don't let a lemon car spoil your driving experience – take the necessary precautions to ensure a smooth ride.