A window tint ticket can cost anywhere from $50 to $500, depending on the state and violations. Window tint laws vary from state to state, and it is important to know the legal limit before installing a tint.
Window tinting has become a popular service for those looking to enhance the privacy and security of their vehicles. However, it is important to know the legal limits of window tinting before installing it on your vehicle. Each state has its own rules and regulations in regards to window tinting, and failure to comply can lead to a hefty ticket.
In this article, we will discuss the cost of a window tint ticket and the factors that can affect the fine. Additionally, we will cover some tips on how to avoid getting a ticket and ensure you are tinting your windows legally.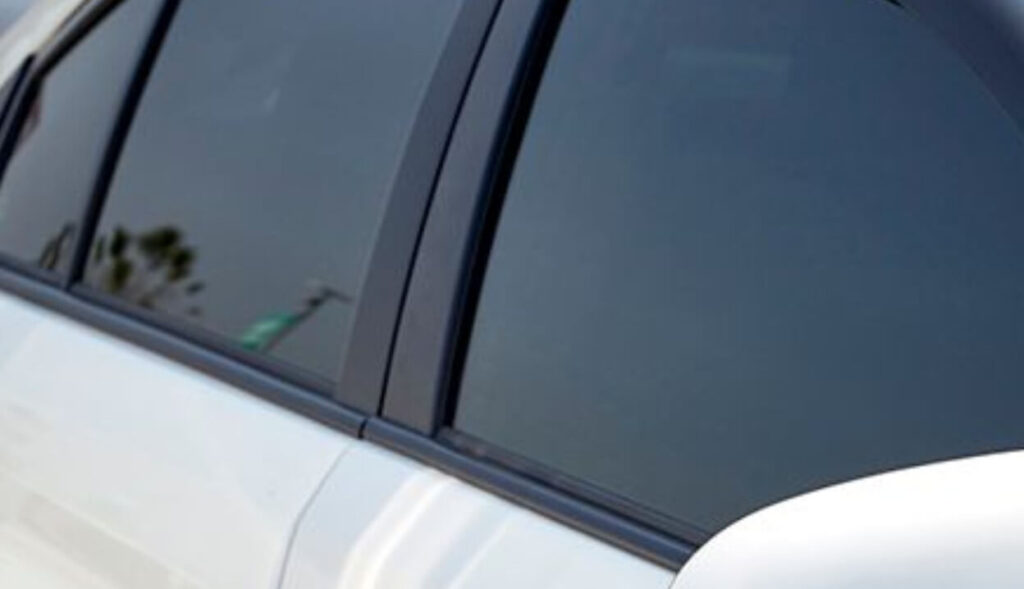 What Is A Window Tint Ticket?
Window tinting is a popular car customization that gives cars a sleek look. However, did you know that you could be ticketed for having overly tinted windows? Yes, that's right! Having your car windows tinted comes with certain legal restrictions that, if not adhered to, can result in a window tint ticket.
In this blog post, we will be discussing everything you need to know about window tint tickets. In particular, we will cover the definition of a window tint ticket, the legality of a tint job, the cost of a ticket, how the violation affects your driving record, and how to challenge a wrongful ticket.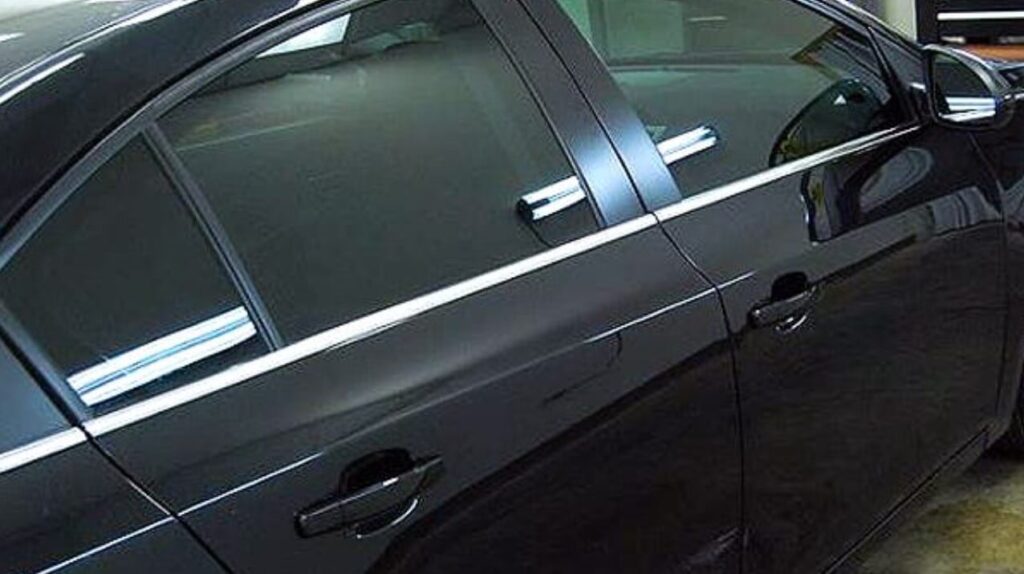 Definition Of What A Window Tint Ticket Is
A window tint ticket is a traffic violation that you can get if the degree of tint on your car windows exceeds what the law permits in your state or country. The degree of tint allowed is usually determined by visible light transmission (vlt) percentage, which varies across different jurisdictions.
If you are pulled over, and the percentage of visible light transmitted through your car windows is lower than the limit permitted by law, you may be issued a window tint ticket.
The Legality Of The Tint Job
When it comes to getting your car windows tinted, it is essential to know the legal limits. The legal limits vary by state and even countries. It is your responsibility to confirm the legal vlt limit before tinting your car windows.
Also, bear in mind that some jurisdictions may require that you add a tint label on your car's window as proof of compliance. Failure to adhere to the legal regulations regarding car window tints may result in a window tint ticket.
Traffic Violation And The Cost Of The Ticket
If you are issued a window tint ticket, you will have to pay a fine. The cost of a window tint ticket varies depending on your location and how much the degree of tint on your car windows exceeds the legal limit.
The fines can range from a few hundred to thousands of dollars. What's more, in some states, if you've modified the original tint on your car's window, you could face a steeper fine.
How The Violation Affects Your Driving Record?
A window tint ticket is a traffic violation that, when enforced, can go on your driving record. It is important to know that a window tint violation can impact your auto insurance rates and increase your insurance premiums.
Additionally, multiple window tint violations can lead to the suspension of your driving license or even your car registration.
How To Challenge A Wrongful Ticket?
Challenging a wrongful window tint ticket requires preparation and a few key steps. The first step is to gather evidence, including photographs of your car's windows showing that they comply with the legal limit and your car's factory specifications. The second step is to contest the ticket in court by providing all necessary evidence.
Finally, you can get help from professionals such as a window tint lawyer or a traffic ticket attorney, who can guide you through the court process.
A window tint ticket is a traffic violation you can get if your car windows exceed the legally permitted limit of vlt. If you get a window tint ticket, you will have to pay a fine, and it can negatively impact your driving record and auto insurance rates.
Therefore, it is crucial to know the legal limits of vlt in your state or country before tinting your car windows. If you are wrongly issued a window tint ticket, you can take steps to contest it, including gathering evidence and hiring professionals.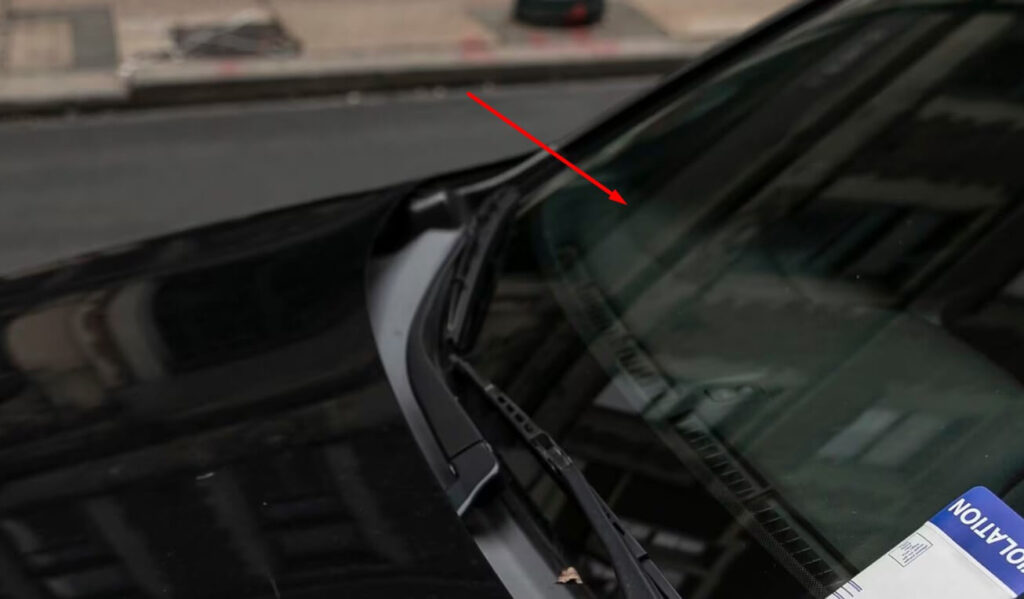 Average Cost Of A Window Tint Ticket
Window tint tickets can be costly, and drivers often wonder how much they can expect to pay if caught with illegal tinting. The amount of the fine varies depending on several factors, such as location, type of violation, and tint grade.
Fees And Penalties For Violating Tinting Laws
Drivers who violate window tinting laws can face different fees and penalties, depending on their location and the severity of the violation. Here are some examples of common fines and penalties:
Ticket fines ranging from $50 to $250, depending on the state
Mandatory court appearance
Vehicle impoundment
In some cases, if the tint obstruction is particularly severe, drivers may even receive a violation for obstructing their view while driving.
Factors That Affect The Cost Of The Ticket
Several factors determine the cost of a window tint ticket, including:
The severity of the violation
The location where the violation occurred
The grade of the tint
Examples Of Tint Ticket Costs In Different States
States have different laws and regulations when it comes to window tinting, and fines can vary significantly. Here are some examples of ticket fines for window tint violations in different states:
California: $25
Florida: $129
Texas: $250
It is important to note that these are just examples, and ticket fines can change without notice. Always consult with local authorities to understand the current laws and fines.
Comparison Between Different Grades Of Tint Film And Their Respective Cost Implication
The cost of a ticket for illegal tinting also depends on the grade of the tint. Here is a comparison of the different grades and their cost implications:
Standard tint film: This is the cheapest and most common option. Fines average between $50 and $100.
High-performance tint film: This offers better protection from heat and uv rays. Fines range between $100 and $150.
Ceramic tint film: This is the most expensive and highest quality tint film on the market. Fines start at $150 and can reach up to $250.
Drivers need to be aware of the laws and regulations regarding window tinting in their state to avoid costly fines and penalties. By choosing legal and safe options, drivers can ensure the safety of themselves and others on the road.
What To Do When You Get A Window Tint Ticket?
Steps To Take After Receiving The Ticket
If you receive a window tint ticket, the first thing you should do is to read it carefully and check for any errors. Here are some basic steps you can take to respond to the ticket:
Don't ignore it: Failing to respond to a ticket on time can result in serious consequences, including higher fines, suspended driver's licenses, or even arrest.
Check the violation: Make sure the ticket accurately describes the window tinting violation. If you think the officer made a mistake, take note of it and gather evidence to support your case.
Pay the fine: If you're confident that you violated the law, paying the fine can be the quickest and easiest way to resolve the issue. However, keep in mind that paying the fine may also mean admitting guilt.
Consider a court hearing: If you believe that the ticket is unwarranted and unjust, you may want to consider requesting a court hearing. This can give you a chance to argue your case and request a dismissal or reduction of the ticket.
How To Determine The Validity Of The Ticket?
When you receive a window tint ticket, you may wonder if it's valid or not. Here are some factors you can consider to determine the ticket's validity:
Check the laws: Make sure you understand the specific window tinting laws in your state or region. The ticket should provide a specific statute or law that you can research.
Review the ticket details: Look for any errors or inaccuracies in the ticket, such as incorrect dates, times, or locations. This can provide a basis for disputing the ticket.
Gather evidence: Take photos of your vehicle's tinted windows and measurements of your tint's darkness level. Compare them to the state law to see if it abides or violates the mandate.
Consider consulting an attorney: If you're still unsure about the ticket's validity, a legal professional can help you navigate the law, gather evidence, and dispute the ticket.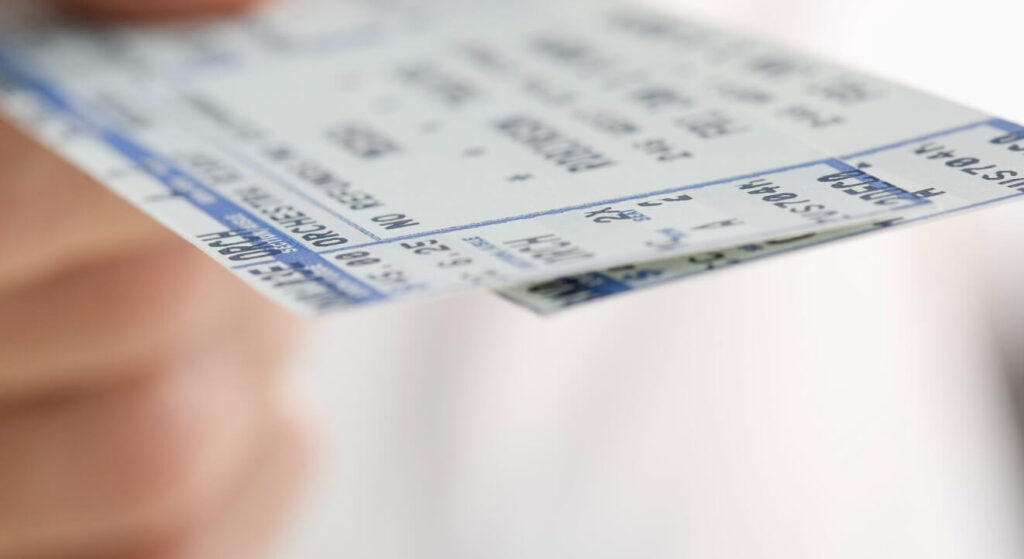 When And How To Fight The Citation In Court?
If you decide to dispute the citation, it's essential to know when and how to fight it in court.
Request a hearing: Contact the relevant court or authorities to request a hearing. This must be within the specified deadline stated in the citation.
Prepare evidence: Gather all necessary evidence to support your case, including photos, measurements, and supporting documents.
Plan your argument: Develop a strong argument that illustrates your innocence and violation of window tinting laws.
Attend the hearing: Show up on time and well-prepared to present your evidence and argument to the presiding officer.
Follow-up: You may receive a verdict on the spot or through mail, depending on the region. After receiving the verdict, follow up or take necessary actions based on the verdict.
Importance Of Seeking Legal Advice
Disputing a window tint citation can be complicated, especially if you're not familiar with the law. That's why it's important to seek legal advice from an expert in such cases. Here are some reasons why you need legal representation:
Knowledge of the law: A competent lawyer can help you navigate the law and understand the details of the case. They know how to present evidence, witnesses and form a convincing argument.
Mitigate consequences: An attorney can help minimize the ticket's fines, loss of license, charges, and even expensive insurance rates. They know the legal procedures and guidelines to reduce your liability.
Representation: A window tint violation can lead to additional charges, such as the ones for defects on your vehicle. Good representation can mitigate the additional charges or even have them dismissed altogether.
Saving your time: Handling the case yourself can be time-consuming and frustrating, particularly if you're an amateur in law. A lawyer can handle every step with their expertise, saving you time to focus on other areas of your life.
Receiving a window tint ticket requires careful consideration before taking any action. Always ensure the validity of the ticket, pay the fine or request a hearing if necessary, and seek legal experts' advice. By following these guidelines, you can fight the ticket and avoid serious consequences that come with inattentiveness.
Preventing A Window Tint Ticket
Window tinting is a great way to enhance your car's look, ensure privacy, and protect yourself from the sun's harmful rays. However, most states have strict regulations regarding how dark the tints can be, and failure to comply could lead to heavy fines and tickets.
In this section, we'll reveal the essential steps to avoid getting a window tint ticket in your state and the advantages of using window film.
Tips On How To Avoid A Tint Ticket
Here are some handy tips that can help you avoid getting a window tint ticket:
Get familiar with your state's window tint laws and regulations.
Always choose high-quality window tints that fit the state's legal requirements.
Ensure that your car's rear windows and windshield have a lower tint percentage compared to the side windows.
Always check and verify the tint percentages before installing tints on your car.
Only have your tints applied by licensed, certified, and experienced technicians.
Understanding State Laws And Regulations
Every state has specific laws that regulate car window tinting. You must be aware of the legal regulations in your state as they determine the minimum level of vlt (visible light transmission) that's allowed for each window. Currently, the darkest legal tint allowed in most states is 35% vlt on all rear windows and the windshield.
A quick online search or a call to your local dmv will provide you with the needed information about tinting percentages and approved tints.
Uv Protection And Other Benefits Of Window Film
Window tinting can do much more than provide privacy and enhance your car's visual appeal. It offers other advantages like reducing the amount of heat that enters the car, blocking the uv rays that cause skin cancer, and protecting your car's interior from fading, cracking, or other damage caused by exposure to sunlight.
Additionally, high-quality tints can provide a significant level of shatter resistance in the event of an accident, providing you with increased safety.
Safe Installation Methods To Avoid Future Violation Fines
To avoid getting ticketed in the future, you must ensure that your window tints are correctly installed. If not, they can bubble, peel, or fade over time, which could lead to a ticket. You can avoid these risks by:
Only using high-quality window tints from licensed manufacturers.
Getting your window tints installed by experienced and certified technicians.
Being careful not to damage the tints after installation.
Regular maintenance of your window tints to ensure they remain in good condition.
Window tinting can provide a lot of benefits, but it's vital to observe state laws regarding tint percentages to avoid ticketing. Ensure that your window tints are of high quality, professionally installed, and correctly maintained. Take action today and enjoy all the benefits of window tinting.
How much is a window tint ticket in texas?
The fine for a window tint ticket in Texas can range from $20 to $250, depending on the severity of the violation and the driver's history. The following is a breakdown of the potential fines:
First offense: $20 to $25
Second offense: $50 to $75
Third offense: $75 to $100
Fourth offense: $100 to $150
Fifth offense or more: $150 to $250
In addition to the fine, the driver may also be required to remove the illegal tint from their vehicle. If the driver does not remove the tint within a certain amount of time, they may be arrested and face additional charges.
It is important to note that these are just the minimum fines. The judge may choose to impose a higher fine, especially if the driver has a history of traffic violations.
Here are some additional things to keep in mind about window tint tickets in Texas:
The police officer may issue a "fix-it" ticket, which allows the driver to have the tint removed and avoid a fine. However, if the driver is caught again with illegal tint, they will be fined.
The driver may be able to get the ticket dismissed if they have a medical exemption for window tint.
If the driver is a commercial vehicle operator, they may face additional penalties for window tint violations.
To avoid getting a window tint ticket, it is important to be aware of the Texas window tint laws. You can find more information about the laws on the Texas DPS website.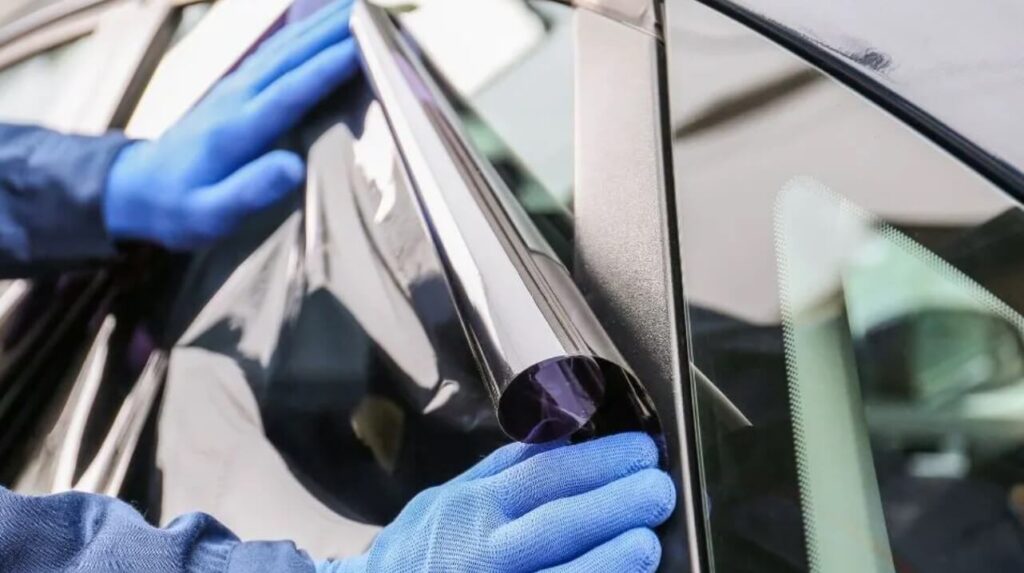 Frequently Asked Questions For How Much Is A Window Tint Ticket
How Much Is The Average Window Tint Ticket?
The average cost of a window tint ticket is between $50-500, depending on your location, vehicle, and the degree of darkness of your tint. In some states, the illegality of your tint may require you to remove the tint at your own expense.
Can You Fight A Window Tint Ticket?
Yes, you can fight a window tint ticket by hiring a traffic lawyer or by appearing in court and presenting your case. However, your chances of winning depend on the circumstances surrounding your citation and the specific laws in your state.
How Can I Avoid Getting A Window Tint Ticket?
The best way to avoid getting a window tint ticket is to familiarize yourself with your state's tinting laws and adhere to them when installing or repairing your vehicle's tint. It's also essential to keep all documentation of tint installation or repairs in case you're pulled over.
Is It Worth Getting A Professional Window Tint Job?
Yes, getting a professional window tint job is worth it. Professionals can install high-quality tints that comply with state laws and reduce the risk of getting a ticket. Additionally, professional installations come with warranties to protect against peeling, fading, and bubbling.
Can You Remove Window Tint Yourself?
Yes, you can remove window tint yourself by using a razor blade or ammonia-based cleaner. However, this process can be time-consuming, messy, and may leave behind adhesive residue. It's recommended to consult a professional for safe and effective tint removal.
Conclusion
As we wrap up our discussion on window tint tickets, it's clear that the cost of such an infraction depends on several factors. The specific state laws, the darkness of the tint, and the number of previous violations all play a role in determining the amount of the fine.
It's important to remember that window tint laws exist for good reason – safety. Restricted visibility can be a hazard when driving, especially at night. While the cost of a ticket may seem inconvenient, it's a small price to pay compared to the potential safety risks.
Taking the necessary steps to ensure your windows are within the legal limit can save you not only money but potentially your life. As always, it's better to be safe than sorry. Stay informed and comply with the laws to avoid unnecessary penalties in the future.