The Florida dog in car law is a state statute that protects dogs from being confined or left unattended in motor vehicles. The law states that when temperatures reach a certain level, it is illegal to leave an animal locked inside a vehicle while the owner is away.
This includes leaving animals unattended for any amount of time, even if the windows are cracked open or the air conditioning is running.

If an animal appears to be suffering due to extreme heat, authorities may take the necessary steps to rescue the pet without facing liability for damages caused during their rescue attempt. Animal control officers can also issue citations and fines for those found violating this law.
Ultimately, the purpose of this legislation is to protect pets from harm by ensuring they are not subject to unnecessarily high temperatures within motor vehicles.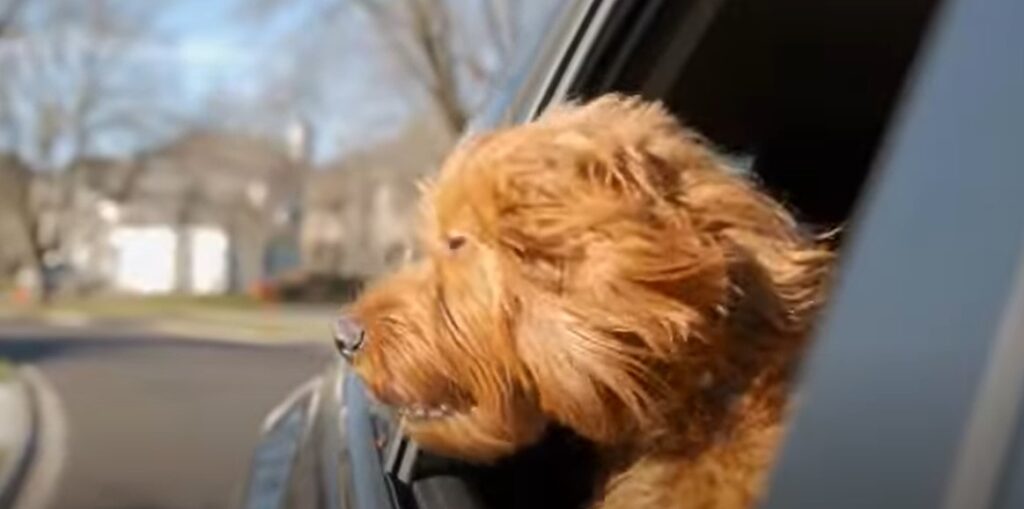 Florida Dog in Car Law: Must-Know Facts
The state of Florida has recently passed a law that makes it illegal to leave your dog alone in a car. This law is designed to protect animals from being left in hot cars, which can cause serious health risks like heatstroke or even death. By passing this law, Florida aims to reduce the number of cases of animal abuse and neglect caused by pet owners leaving their pets unattended in potentially dangerous conditions.
Can You Drive With a Dog on Your Lap in Florida?
No, it is illegal to drive with a dog on your lap in Florida. The state's laws prohibit any animal from interfering with the driver's ability to control the car. This includes having an animal on the driver's lap or in their arms, which prevents them from using both hands on the steering wheel, and keeping their eyes properly focused on the road ahead.

Furthermore, allowing a pet to roam freely around an automobile while driving can also be extremely distracting and dangerous for both you and other drivers sharing the roadway.
If you want your four-legged friend to accompany you while driving, they must be safely secured in either a pet carrier or safety harness that attaches directly to your vehicle's seatbelt system. This is so as not to interfere with your focus or control of the car.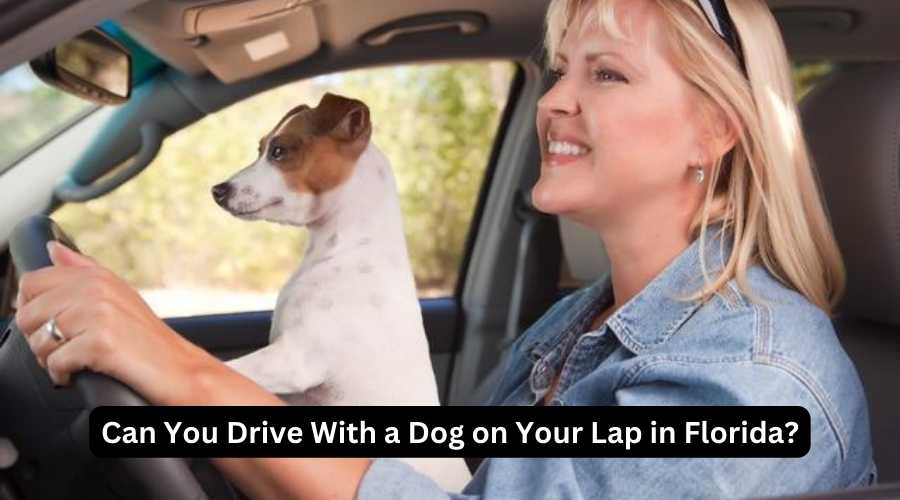 Can Dogs Sit in the Front Seat in Florida?
In Florida, it is not illegal for dogs to sit in the front seat of a vehicle. However, their safety should be taken into consideration when doing so.
If you choose to have your dog in the front seat with you, make sure they are properly restrained and unable to interfere with any driving controls or air bags.

Additionally, keep an eye out for signs that your pup may become overly excited and potentially distract you from being able to safely operate the vehicle.
Do Dogs Need to Be Restrained in Cars Florida?
Yes, in the state of Florida, it is legally required to restrain your dog while driving. According to Section 316.083 of the Florida Statutes, all dogs must be restrained or confined when traveling in a motor vehicle.
This means that you should either use a pet carrier, pet seatbelt, or secure them with a leash attached to an appropriate anchoring device within the car.

Additionally, if your dog rides unsecured and causes an accident due to its movement inside the vehicle, you may face criminal charges for failing to restrain your animal as per state law.
Therefore, it's important that all responsible pet owners ensure their furry friends are properly secured while traveling on Florida roads!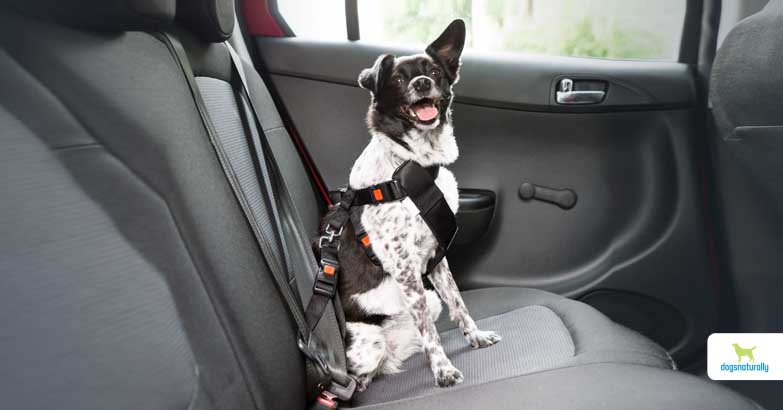 Is It Illegal to Have an Unrestrained Dog in a Car?
In most states, it is not illegal to have an unrestrained dog in a car. However, if the pet's behavior endangers the driver or passengers and/or obstructs their view of the road, then law enforcement can cite drivers for reckless driving and endangerment.
In some areas, failure to restrain pets may also result in hefty fines; for example, California has instituted a fine of up to $100 for having an unrestrained animal in your vehicle.

Additionally, many countries around the world require owners to restrain their dogs while traveling by car or foot as part of animal welfare laws that protect both people and animals from harm.
Leave Dog in Car With AC Running in Florida
It is important to remember that leaving a dog in a car with the air conditioning running in Florida can be dangerous due to the high temperatures and humidity. Dogs are unable to regulate their body temperature as well as humans, so they can heat up quickly if left in an enclosed space for too long.
When it comes to safety, it is best to leave your pet at home or find another solution instead of relying on air conditioning in a parked vehicle.
Is It Illegal to Leave Your Dog in the Car With the AC on?
Leaving your dog in a car with the air conditioning running is not illegal, but it can be very dangerous. On hot days, cars can heat up quickly and become dangerously hot for pets, even when left with the AC on.
When temperatures rise, dogs can suffer from dehydration or heat exhaustion, which can lead to serious health problems and even death.

For this reason, it is highly recommended that you leave your pet at home if you plan to be away for an extended period of time.
Dogs Left in Cars Law
Leaving a dog in a car can be extremely dangerous, as it can quickly become too hot or even too cold for the animal. In many states, it is illegal to leave your pet unattended in a motor vehicle if the conditions put them at risk of harm or death.
These laws vary from state to state and may include fines and/or jail time for violators.

If you must travel with your pet, make sure you provide them with adequate ventilation and temperature control during the trip.
Is It Legal to Leave Dog in Car With Windows Open?
Leaving a dog in the car with the windows open is not recommended, as it can still create dangerous conditions. Even if you think leaving the windows cracked will be enough to keep your pet comfortable, cars can heat up quickly and become dangerously hot for an animal.
In addition, there is also the risk of theft or escape when a dog is left alone in a vehicle.

Therefore, it's best to err on the side of caution and avoid leaving your pup unattended in the car at all times.
What States is It Illegal to Leave a Dog in the Car?
It is illegal to leave a dog unattended in the car in many states across the United States. Some of these states include Arizona, California, Illinois, Maine, Maryland, Minnesota and New Jersey. In addition to making it illegal to leave your pet unattended inside a vehicle.
Some of these states have also enacted laws that allow law enforcement or animal control officers to break into vehicles if they believe an animal is being harmed by extreme temperatures or other hazards.

It's important for pet owners to remember that even leaving their pets at home or outside during warmer months can be dangerous due to potential heat exhaustion and dehydration.
Is It Illegal to Leave a Car Running Unattended in Florida?
It is not illegal to leave a car running unattended in Florida, however, it is highly discouraged. It can be dangerous for you and your vehicle, as this practice increases the risk of theft and other criminal activities.
Leaving your car unattended with the engine running also wastes fuel, creates exhaust pollution, and could result in parking fines or other legal penalties if left longer than necessary.
Dog Laws in Florida
In Florida, most cities require owners to register their dogs with the local authority and get a license tag for each dog. Some counties may also require a rabies vaccination certificate before issuing a license. It's important for pet owners to be aware of their local laws, since failure to comply can result in fines or other penalties.

Additionally, it is illegal in Florida for any animal (including dogs) to be treated cruelly or neglected—violations are punishable by jail time and/or fines.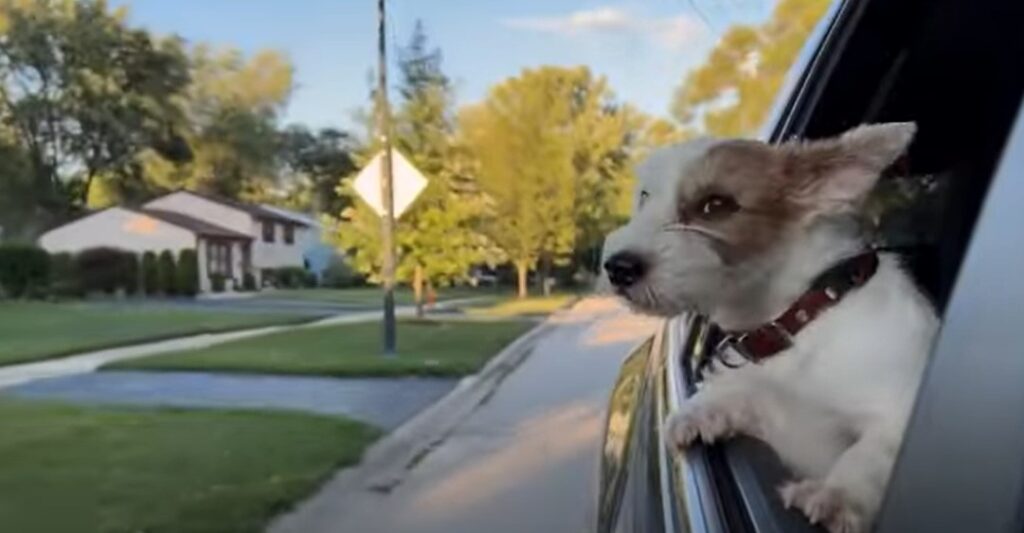 Colorado Dog in Car Law
Colorado has recently passed a law that allows owners to bring their pets along for the ride in cars. The new law states that any dog or cat must be restrained and kept inside the vehicle at all times, either by being held back with a harness or contained in an enclosed carrier. This is to ensure both the animal and other drivers on the road are safe from harm.

Additionally, if temperatures reach over 85 degrees Fahrenheit outside, then vehicles should not be left unattended with animals inside of them; this rule applies whether they are restrained or not.
Driving with your dog could look different under proposed bill
Conclusion
The Florida Dog in Car Law is an important piece of legislation designed to protect both humans and animals from the dangers of leaving a dog unattended in a vehicle. Even though the law offers some degree of protection, it's ultimately up to animal owners to make sure their pets are safe at all times.
By following best practices for keeping dogs safe and secure when traveling, pet owners can ensure that their furry friends remain comfortable and healthy on any journey.