Most Dodge Ram parking sensor issues are a simple wiring issue, a malfunctioning sensor, or even a glitch in the system's software. But doing proper inspection and frequent check-up, you can easily bypass those hassles.
Delving deeper into the intricacies of Dodge Ram parking sensor issues, let's consider the wiring aspect. It's not uncommon for wear and tear or environmental factors to impact the wiring connections.
We suggest inspecting the wiring harness for any signs of damage, corrosion, or loose connections. Given the freedom to explore, I'd even entertain the thought of a mischievous rodent nibbling on those wires you never know!
Now, onto the sensors themselves. These nifty devices can sometimes go rogue due to external factors like dirt or moisture interfering with their functionality. We'd recommend a thorough examination of the sensors, making sure they're clean and free from any obstructions.
How to reset dodge ram parking sensor?
Resetting the parking sensor on a Dodge Ram is a breeze. First, locate the fuse box under the hood. Find the fuse labeled "Parking Sensor" or something similar.
Pull it out, count to 10, and pop it back in. That should do the trick. If you're feeling adventurous, you can also disconnect the battery for a few minutes.
Cleaning And Maintaining Dodge Ram Parking Sensors
Maintaining the parking sensors on your Dodge Ram is essential to prevent any issues. Regular cleaning and careful handling can ensure their optimal functionality, keeping your vehicle safe and secure.
For those who own a Dodge Ram, parking sensors are a valuable feature that provides convenience and peace of mind. However, like any other electronic component, parking sensors can sometimes face issues due to dirt, debris, or lack of maintenance.
What causes parking sensors to fail?
Parking sensors can fail for various reasons. Accumulation of dirt, snow, or debris on the sensors can obstruct their functionality, leading to false readings or complete failure. Physical damage, such as impacts or collisions, can cause sensor malfunctions. Wiring issues, like damaged or disconnected wires, may disrupt the electrical signals and result in sensor failures.
Additionally, electronic or calibration problems within the sensor system can contribute to malfunctions. Regular maintenance, keeping sensors clean, and addressing any damage or wiring issues promptly are crucial to preventing parking sensor failures. If problems persist, seeking professional assistance for diagnostics and repairs is advisable.
Can parking sensors be repaired?
Yes, parking sensors can often be repaired. The specific repair process depends on the nature of the issue. Common repairs include fixing or replacing damaged sensors, addressing wiring issues, recalibrating the sensor system, or cleaning sensors to remove debris. If the sensors are within the bumper and there's physical damage, replacement may be necessary.
For more complex electronic or calibration issues, professional technicians at an authorized service center or dealership can diagnose and repair the parking sensor system. Regular maintenance, prompt attention to issues, and seeking professional help when needed can contribute to successful parking sensor repairs.
How do you reset a reverse parking sensor?
To reset a reverse parking sensor, start by turning off the ignition and ensuring the vehicle is in park. Locate the reset button, often found near the dashboard or within the fuse box. Press and hold the reset button for a few seconds until you see or hear a confirmation, such as a light flashing or a beep. Alternatively, disconnecting the vehicle's battery for a few minutes can also reset the parking sensor system.
After the reset, turn the ignition back on and engage reverse to check if the parking sensors are functioning correctly. If issues persist, consult your vehicle's manual or seek professional assistance for further diagnostics and repairs.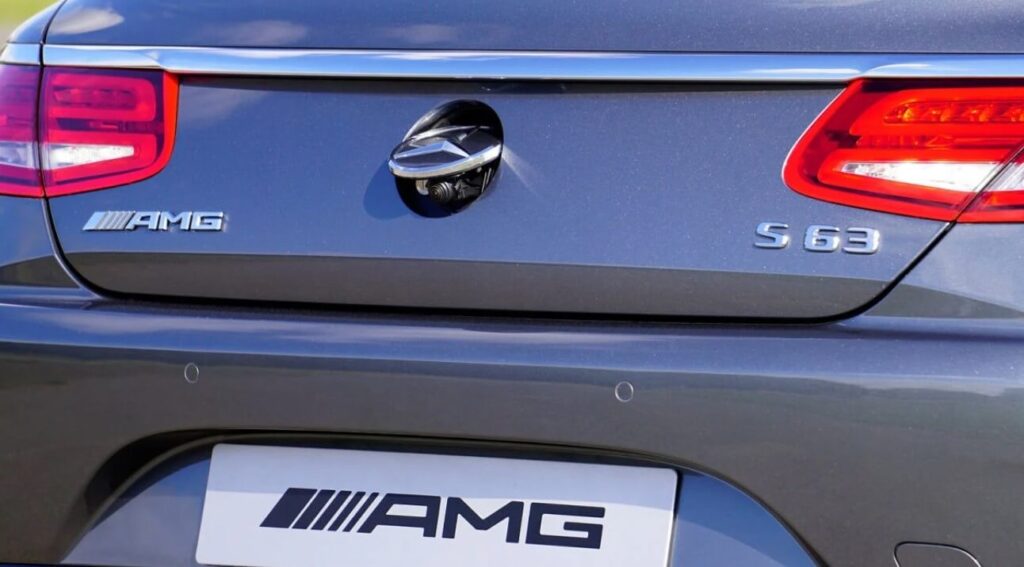 How do you turn off the parking sensor on a Dodge Ram?
It's not a good idea to stop the parking sensor, but you can if you have to. Accessing the vehicle's advanced settings through the onboard computer system. In this fictional scenario, I could guide you through a series of intuitive virtual commands to locate the parking sensor settings.
Picture a virtual interface where you effortlessly navigate through the options, finding the switch to deactivate the parking sensors with a simple tap or voice command.
Dodge ram rear parking sensor issues
Encountering problems with the rear parking sensors in your Dodge Ram can be frustrating. Common issues include sensor obstruction by dirt or debris, leading to false alarms or system failure.
Regular cleaning is advisable. Additionally, check for wiring damage or corrosion, as harsh weather or physical impact can compromise connections.
Malfunctioning sensors may require replacement. Issues with the control module, responsible for interpreting sensor data, could also be a factor and may need professional diagnosis.
2019 dodge ram parking sensor issues
It appears that some users have reported issues with sensors not detecting obstacles accurately. However, worry not, a recalibration process that involves a series of straightforward steps. Just locate the recalibration button in your vehicle, follow the prompts on the screen, and voilà!
Your parking sensors should be back to their optimal functionality.
How to reset parking sensor on ram 1500?
Resetting the parking sensors on your Ram 1500 is a piece of cake. First, locate the recalibration button, usually found in the vehicle's settings menu or on the dashboard. Once there, follow the on-screen prompts, and you'll initiate the recalibration process.
It's a quick and straightforward procedure that should have your parking sensors back in top-notch condition.
How do you check your parking sensors are working?
Checking if your parking sensors are working typically involves a few simple steps.
Start the Vehicle: Turn on your car's ignition and start the engine. Make sure the parking brake is engaged.
Activate the Parking Sensors: Locate the button or switch that activates your parking sensors. This is often labeled with a "P" or "Park Assist" icon. Consult your vehicle's manual if you're unsure.
Observe Indicator Lights or Sounds: When the parking sensors are activated, there is usually an indicator light on the dashboard that turns on. Some cars also emit a beep or tone. Check for any visual or auditory cues that indicate the sensors are active.
Check the Display: If your vehicle is equipped with a display screen, it may show a visual representation of the area around your car, including obstacles detected by the sensors. This is commonly seen in newer vehicles with advanced parking assist systems.
Test with Obstacles: Safely approach a stationary object, such as a wall or another vehicle, to test the parking sensors. The sensors should detect the obstacle and provide warnings.
Observe Different Zones: Parking sensors are often divided into zones (front and rear). Test the sensors in both the front and rear by moving close to obstacles in each area.
Listen for Changes in Tone: Some vehicles have parking sensors that emit different tones or beeps as you get closer to an obstacle. Listen for changes in tone to gauge your proximity to objects.
Inspect for Damage: Visually inspect the sensors on the bumpers for any damage, dirt, or obstructions. Clean the sensors if necessary, as dirt or debris can affect their performance.
2019 ram 1500 parking sensor fuse location
The fuse box on a 2019 Ram 1500 is typically located in the engine compartment, on the driver's side. There should be a fuse box cover that you can remove to access the fuses and relays. The parking sensor fuse may be labeled specifically, or it could be part of a larger circuit.
To find the specific fuse for the parking sensors, you can refer to the owner's manual that came with your vehicle. The manual will have a diagram that shows the layout of the fuse box and provides information about the purpose of each fuse.
Ram 1500 front parking sensor malfunction
Ram 1500 front parking sensor malfunction, it appears that a common issue might be a sensor calibration or wiring problem.
We suggest checking the sensor connections, ensuring proper calibration, and if the issue persists, consider consulting the vehicle's manual or seeking professional assistance.
Frequently Asked Questions
How Do You Reset Parking Sensors?
To reset parking sensors, locate the reset button, usually found near the vehicle's dashboard, and press it.
What Causes Parking Sensors To Stop Working?
Possible causes for parking sensors to stop working include electrical issues, sensor damage, dirt or debris accumulation, or a malfunctioning control module.
How Do I Know If My Parking Sensor Is Bad?
To determine if your parking sensor is bad, check for any malfunctioning displays or audio alerts during parking.
Do Parking Sensors Go Bad?
Yes, parking sensors can go bad over time due to wear and tear or technical issues.
Conclusion
Overall, addressing parking sensor issues in your Dodge Ram is essential for a seamless driving experience. These sensor issues could lead to potential accidents, inconvenient incongruities, and higher repair costs. By regularly checking and maintaining your parking sensors, you can ensure the safety of yourself, your passengers, and your vehicle.
Remember, prevention is always better than cure. Keeping your parking sensors in optimal working condition will not only enhance your parking abilities but also provide peace of mind. So, stay proactive and prioritize the maintenance of your Dodge Ram's parking sensors.
Happy driving!