When a car overheats when idling but not while driving, it is usually caused by an issue with the cooling system. The most common issue is a low coolant level or a clogged radiator, which prevents the heat from dissipating. Another possible cause could be a faulty thermostat, water pump belt, and/or fan clutch that affects how much air can flow through the radiator to keep it cool.

Other causes include insufficient airflow due to blockage in front of the car's grille, incorrect timing belts, or worn spark plugs.
To diagnose this problem correctly and make necessary repairs, one should take their vehicle to an experienced auto technician for inspection and repair services as soon as possible.
In this blog post, we will discover the possible causes of car overheats when idling but not while driving and show expert tips to repair or resolve those issues.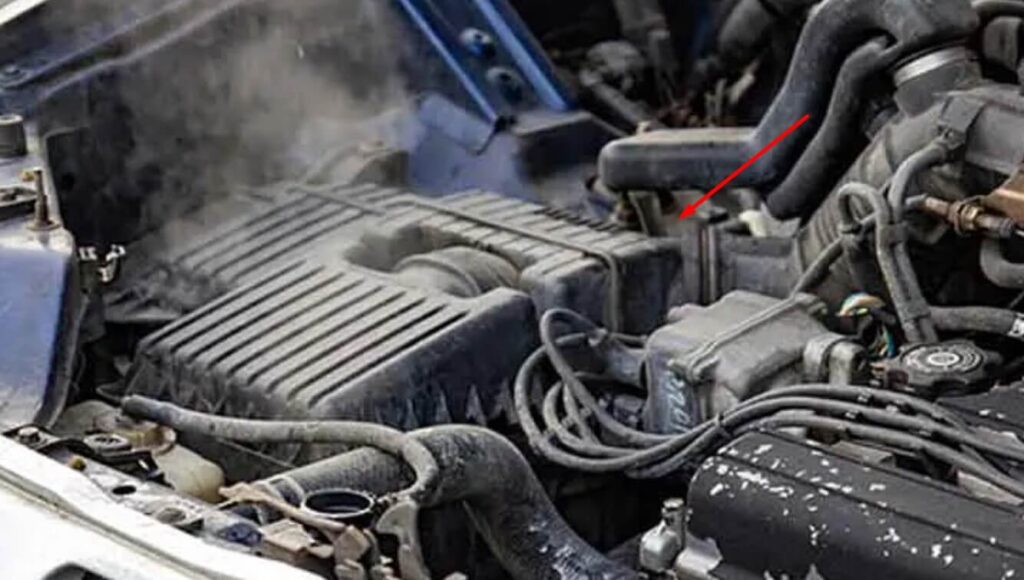 Understanding The Reasons Of Car Overheats When Idling But Not While Driving
When your car overheats while idling but not while driving, it could be an indication of a problem with the cooling system.
One possible issue is that there may not be enough coolant in the system to keep the engine running at its optimum temperature, and thus it will overheat when under low load conditions, such as sitting idle.
Another potential cause for this type of behavior could be a faulty thermostat or clogged radiator, which can restrict cooling fluid flow.

It's important to get these issues diagnosed and repaired as soon as possible; otherwise, you risk causing permanent damage to your vehicle's engine.
Why Does My Car Overheat at Idle But Not When I Drive?
If you have noticed that your car tends to overheat when idling, but not when driving, there are a few potential causes. When you're idling, the engine is operating at a lower RPM than normal and therefore producing less air flow across the radiator. This lack of airflow can cause the coolant to become too hot and lead to an increase in engine temperature.

Additionally, if your vehicle has an old or worn-out cooling fan motor, it may be unable to generate sufficient airflow during idle periods, which can also result in overheating. Clogged or dirty radiators may also reduce the amount of air passing through them, leading to higher temperatures for both the water and oil systems within the car's engine.
Finally, low levels of coolant will prevent proper heat dissipation, resulting in increased temperatures under certain conditions, such as idling or slow speeds.

If any of these issues are present, then they should be addressed immediately by having your car serviced. It is recommended to have it done by a certified mechanic as soon as possible before further damage potentially occurs due to excess heat buildup within its components.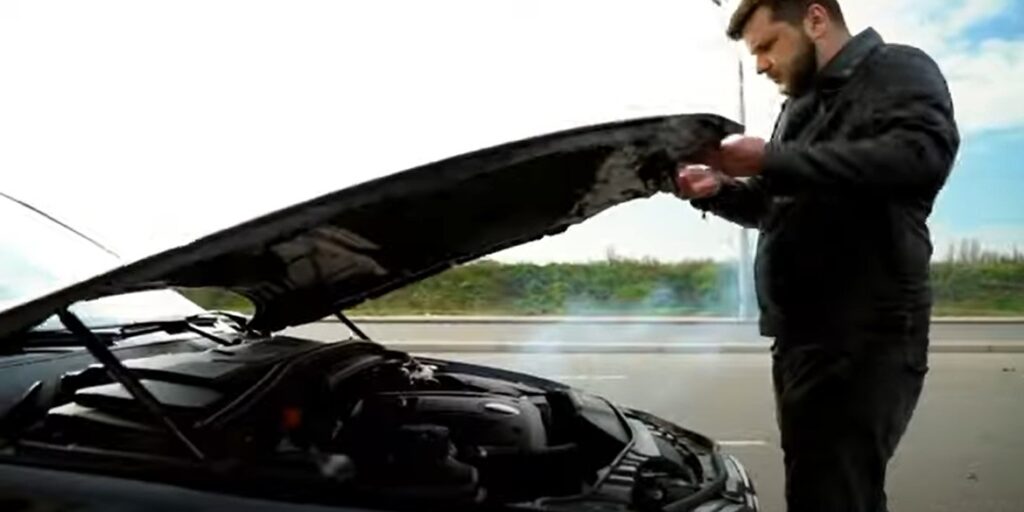 Is It Normal for a Car to Overheat When Idling?
When it comes to cars, overheating is a common problem that can be caused by a variety of factors. One of the most common causes is when a car idles for too long.
It's important to note that some degree of warming while idling is normal; however, if your car begins to overheat—meaning its temperature gauge climbs quickly and reaches into the red zone—it's time to take action.

When this occurs, you should immediately turn off the engine and allow it to cool down before continuing with your journey. If you continue driving with an overheated engine, it could cause severe damage or even lead to mechanical failure.
Keep in mind that regular maintenance tasks such as changing fluids and checking hoses are key components in preventing overheating from occurring due to extended idling periods, so make sure you keep up with these tasks regularly!
How Do You Fix an Overheating Engine While Idling?
If your engine is overheating while idling, there are a few steps you can take to help fix the issue.
First, it's important to make sure that all of the fluids in the cooling system are at their proper levels and free from any debris or impurities. If they're not, top them off with new fluid and flush out the system if necessary.

Next, check for any blockages in the radiator or hoses leading up to it, as this could be causing an obstruction that prevents airflow and leads to overheating.
Additionally, inspect all of your fan belts and replace any worn ones, as this can affect how well air passes through your engine.
Finally, check your thermostat to ensure it is functioning properly; if not, then replacing it should do the trick!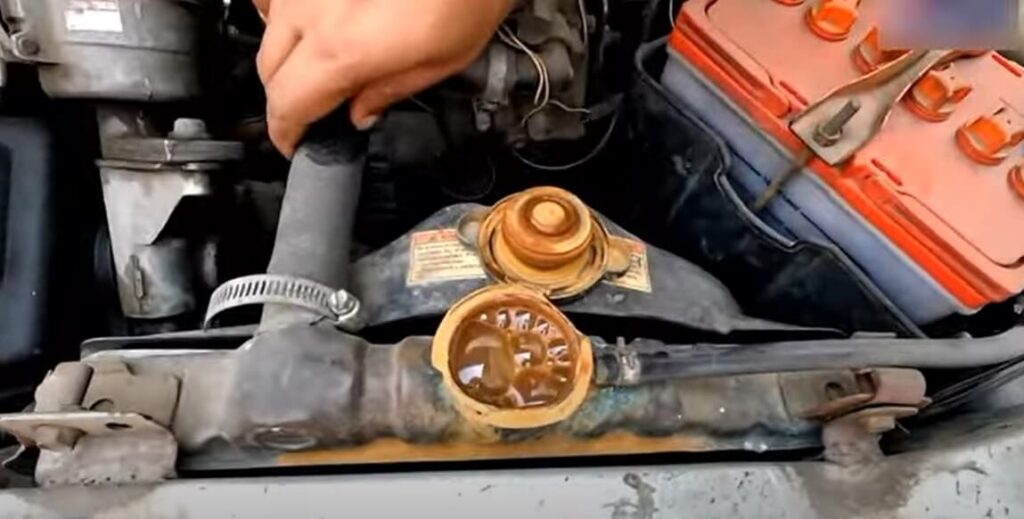 Why Does My Car Overheat Then Go Back to Normal?
If you have noticed that your car is over heating and then returning to normal, there can be many potential causes. One of the most common issues is a faulty thermostat. The purpose of a thermostat in a car's engine is to regulate the flow of coolant through the system to maintain optimal temperatures for efficient operation.

When this part fails, it can cause heat levels inside the engine to rise rapidly and then return to normal as soon as they reach their maximum temperature point.
Another possible issue could be related to low coolant levels or an air blockage in the cooling system, which prevents adequate circulation of fluid around your vehicle's components. If either of these are present, they will also need addressing before any further damage occurs.

Finally, worn hoses or belts due to aging may be another culprit if not adequately replaced when needed; making sure all parts related to cooling are kept up-to-date should prevent future overheats from occurring with regular use!
Car Overheating Only When Parked
If your car is only experiencing overheating when it's parked, then the issue may be due to a broken fan belt or a thermostat that has become stuck in the closed position.
Additionally, there could also be an airlock preventing coolant from circulating properly throughout your engine.
To diagnose this issue and determine what exactly is causing the problem, you should take your vehicle to a qualified mechanic for inspection.
Car Overheats When Idling With AC On
When your car's air conditioning system is running while the vehicle is idling, it puts a great deal of strain on the engine and can cause it to overheat. This is because when the AC compressor turns on, it requires more power from the engine which causes an increase in temperature.
To avoid having your car overheat when you're idling with the AC on, make sure that you keep an eye on your vehicle's temperature gauge and pull over if necessary to let it cool down.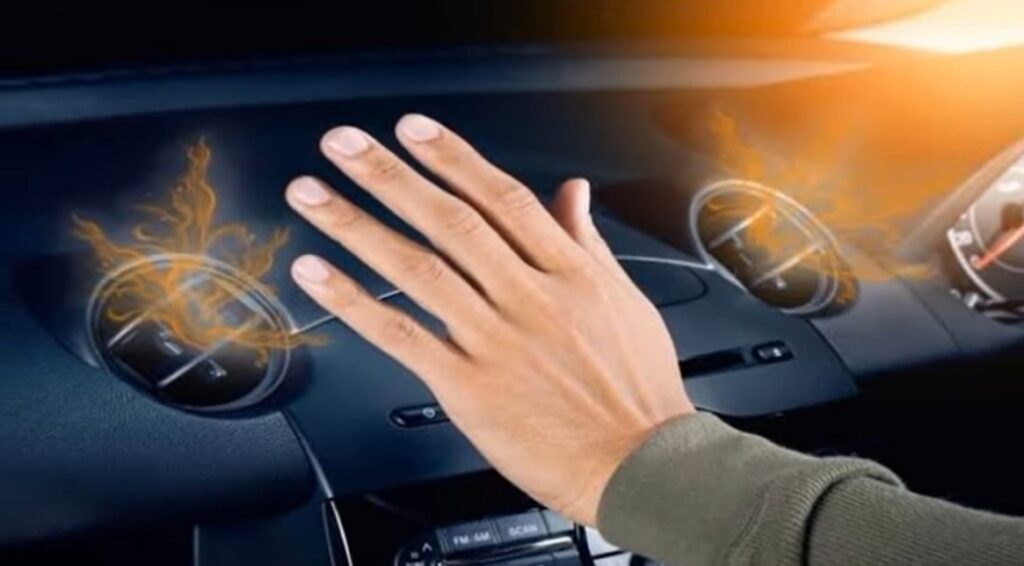 Car Overheats in Traffic Not on Highway
If your car overheats in traffic, but not on the highway, you may need to take a look at your radiator fan and cooling system. The radiator fan helps cool down the engine by circulating air through it. If this is not functioning correctly, or if there are any obstructions blocking airflow, your car could overheat when stuck in stop-and-go traffic.

Additionally, check for any visible signs of damage that might be impairing the cooling system's performance, such as cracked hoses or loose connections. Taking these steps can help reduce the risk of engine failure due to overheating on congested city streets.
Car Overheats When Idle Fans Work
If your car is overheating when idle, it is likely due to a malfunctioning cooling system. The most common cause of this problem is a faulty or blocked radiator fan, which prevents air from properly circulating around the engine and cooling it down.
If the fans are working properly, then there could be other underlying issues such as low coolant levels, an obstruction in the radiator, or even a damaged thermostat that needs to be replaced.

It's important to have these issues addressed quickly so that you can get back on the road safely and avoid any major damage to your vehicle.
Car Intermittently Overheating
If your car is intermittently overheating, it could be a sign of an underlying issue in the cooling system. It's important to have the vehicle inspected as soon as possible, so that any potential problems can be addressed before they cause further damage or more expensive repair costs.
Common causes of intermittent overheating include clogged radiator fins, a failing water pump, or worn out hoses and seals.

If left unchecked, these issues can lead to engine failure and costly repairs.
Can a Car Overheat from Idling Too Long?
Yes, a car can overheat from idling too long. By idling for an extended period of time, the engine does not get up to its normal operating temperature and the cooling system is unable to do its job properly.
The longer a car is left idling, the hotter it gets and eventually the engine can become so hot that it will fail.

To avoid this, try to keep your idle time as short as possible.
Car Overheats When Idling Reddit
When a car overheats while idling, the cause can often be attributed to low coolant levels, a fault with the cooling system or even an issue with the engine's thermostat. If you're experiencing this problem and don't know where to start, it's best to first check your coolant level and refill if necessary.
Additionally, inspecting all components of the cooling system such as hoses and fans for signs of damage may help identify any potential issues that could be causing your car to overheat when idling.
Car Only Overheats When Driving
When a car only overheats when driving, it typically indicates an issue with the cooling system. There may be a problem with the coolant level, or there could be a clog in the radiator or hoses that restricts coolant flow. It is important to have these issues checked out right away to avoid further damage and costly repairs.
Conclusion
From this blog post, it appears that the most likely cause of a car overheating when idling but not while driving is a problem with the cooling system. The fan or radiator may need to be serviced or replaced in order for the car to perform properly and without incident.
It's important to get any potential issues checked out as soon as possible so that they don't become larger problems down the road.