The 2015 Toyota Camry has been reported to have a few common problems. The most prevalent issue is with the braking system, as many drivers have experienced abnormal noises while using the brakes. Additionally, some models may suffer from acceleration issues due to a faulty throttle body or mass air flow sensor.

Other reported problems include engine stalling and transmission shifting irregularities. There are also reports of steering wheel vibration at high speeds caused by worn tires or defective suspension parts.
If owners are facing the above 2015 Toyota Cary Problems, they should visit an authorized Toyota service center for diagnosis and repair of their vehicles. In addition, they can also read this article to learn how to diagnose problems and how to solve them.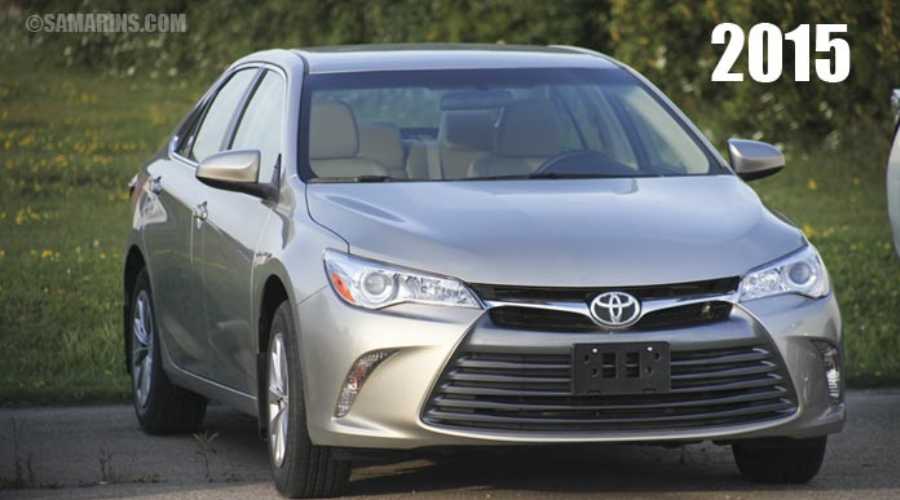 2015 Toyota Camry Problems: Common Issues and Solutions
The 2015 Toyota Camry is generally considered a reliable car, but like any vehicle, it may have some common issues. Here are some problems and complaints reported by owners of the 2015 Toyota Camry:
1. Excessive Oil Consumption: Some owners have reported that their Camrys consume more oil than expected, leading to the need for frequent oil top-ups between scheduled oil changes.
2. Entune Infotainment System: The Entune infotainment system in some Camrys may experience glitches or freeze, which can be frustrating for drivers who rely on it for navigation and entertainment.
3. Transmission Issues: A few owners have reported problems with the automatic transmission, such as rough shifting or delayed responses.
4. Vibration and Noise: Some drivers have complained of unusual vibrations or noises, especially during acceleration or at high speeds. This may be due to issues with the suspension or engine mounts.
5. Brake Problems: There have been reports of premature brake wear and squeaking brakes in some Camry models.
6. Rough Idle: A rough or erratic idle has been reported by some owners, which can affect the overall driving experience.
7. Recalls: Toyota issued several recalls for the 2015 Camry, including recalls related to issues like airbag sensors, power steering, and fuel delivery systems. It's essential to check if any recalls apply to your specific vehicle and have them addressed promptly.
8. Interior Quality: Some owners have mentioned concerns about the interior material quality, particularly regarding the dashboard and door panels feeling less durable over time.
9. Paint Peeling: A few Camry owners have reported issues with paint peeling or chipping prematurely.
10. Electrical Problems: While not widespread, some drivers have experienced electrical issues, such as problems with power windows, locks, or sensors.
It's important to note that not all 2015 Toyota Camry vehicles will experience these problems, and many owners have had trouble-free experiences with their cars.
Regular maintenance and timely repairs can help prevent or address these issues if they do arise.
If you're considering purchasing a used 2015 Toyota Camry, it's a good idea to have a trusted mechanic inspect the vehicle thoroughly before making a decision.
2015 Toyota Camry Transmission Problems
The 2015 Toyota Camry has been known to have transmission problems, including sudden acceleration and a hesitation when shifting gears. Reports of jerking, slipping, shuddering and vibration during shifts have also been reported by owners. These problems can be caused by several factors such as low levels of transmission fluid or worn out internal parts.

It is important to take your vehicle in for regular maintenance checks to ensure these issues don't become larger problems down the road.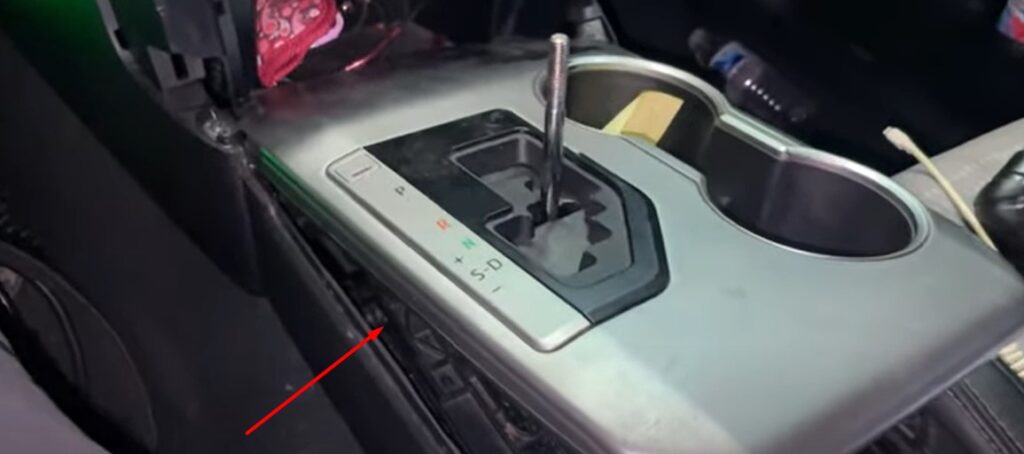 2016 Toyota Camry Problems
The 2016 Toyota Camry is generally considered reliable, but some owners have reported problems with the transmission system. These issues include hesitation when accelerating, jerking or shuddering while driving, and difficulty shifting gears. Additionally, some vehicles may experience a rough idle and/or stalling after start-up.

If you are experiencing any of these problems with your 2016 Toyota Camry, it's best to take it to an authorized dealer for diagnosis and repair as soon as possible.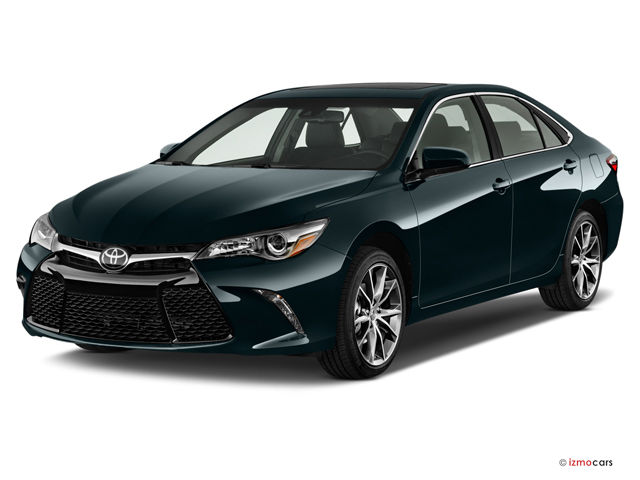 2015 Toyota Camry Transmission Recall
Toyota issued a recall in 2015 for certain model year Camry vehicles due to a potential issue with the transmission. The affected cars, built between July 2006 and October 2008, could experience unintended acceleration if the driver shifted from reverse to drive without pausing. To fix this issue, Toyota dealers will inspect and replace any defective parts free of charge.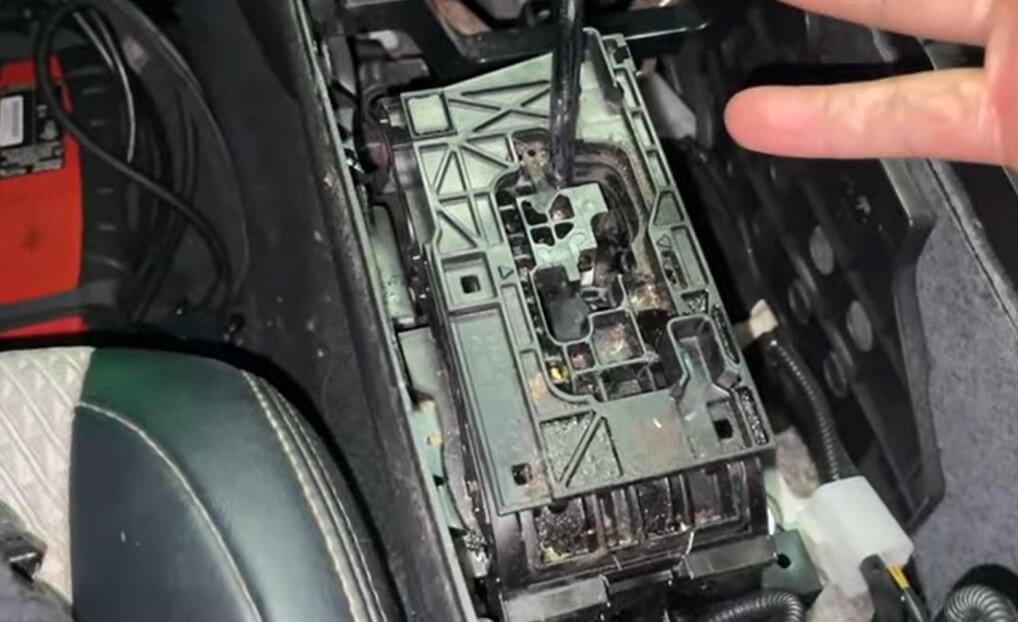 2015 Toyota Camry Pros And Cons
The 2015 Toyota Camry is a great choice for those looking for an affordable and reliable midsize sedan. It offers excellent fuel economy, a low cost of ownership, and comfortable ride quality. However, some may find the lack of powertrain options limiting, as there is only one engine size available.

Additionally, it can be difficult to fit larger objects in the trunk due to its limited space.
Find here the pros and cons of the 2015 Toyota Camry in more detail:
Pros of the 2015 Toyota Camry:
Reliability: Toyota's reputation for reliability is well-founded, and the 2015 Camry is no exception.
Fuel Efficiency: It offers good fuel economy, especially with the four-cylinder engine option.
Comfortable Ride: The Camry provides a comfortable and smooth ride, making it suitable for daily commuting and long trips.
Spacious Interior: It has a roomy cabin with ample passenger and cargo space, making it comfortable for both the driver and passengers.
Safety Features: The 2015 Camry comes equipped with a range of safety features, including standard stability control, antilock brakes, and multiple airbags.
Resale Value: Toyota's tend to hold their value well, and the Camry is no exception, making it a smart investment.
Strong Reputation: The Camry's long-standing reputation for quality and dependability can provide peace of mind to buyers.
Cons of the 2015 Toyota Camry:
Bland Styling: Some may find the exterior and interior design of the 2015 Camry to be uninspiring.
Handling: While it's comfortable, the Camry's handling may not be as sporty or engaging as some competitors.
Infotainment System: The Entune infotainment system in some models may be seen as less user-friendly or advanced compared to competitors' systems.
Road Noise: Some drivers have reported that road noise can be noticeable, especially on rougher road surfaces.
Limited Standard Features: The base trim may lack some modern features found in other vehicles in its class, although higher trims offer more options.
Transmission Issues: Some owners have reported problems with the automatic transmission, though this is not common.
Keep in mind that individual experiences with the 2015 Toyota Camry may vary, and what is considered a "con" for one person may not be a drawback for another, depending on their preferences and priorities.
Ultimately, though, the 2015 Camry provides an excellent balance between affordability and reliability that makes it a great option for anyone looking for a dependable vehicle.
2014 Toyota Camry Problems
The 2014 Toyota Camry has had several reported problems, including issues with the engine stalling or running rough and difficulty shifting gears. Additionally, some owners have experienced premature wear of their tires and brakes due to defective brake calipers.
These problems should be addressed as soon as possible by a qualified mechanic in order to ensure your safety on the road.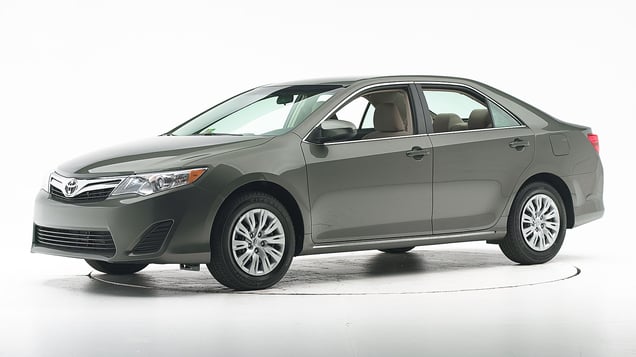 2015 Toyota Camry Torque Converter
The 2015 Toyota Camry Torque Converter is a reliable and efficient transmission component that helps transfer power from the engine to the wheels. It uses hydraulic fluid pressure to smoothly convert rotational force into torque, providing smoother transitions between gears and improved acceleration.
This advanced technology also reduces noise and vibration during driving, offering drivers a more comfortable ride experience.

Additionally, its low-maintenance design makes it an ideal choice for daily commuters or long road trips alike.
2015 Toyota Camry Hybrid Battery
The 2015 Toyota Camry Hybrid comes equipped with a Nickel Metal Hydride (NiMH) battery, which has proven to be an efficient and reliable source of power.
This battery is capable of storing up to 5.2 kilowatt-hours (kWh) of energy and providing up to 200 volts of electricity, allowing the vehicle to travel for up to 44 miles on electric power alone.
The NiMH battery requires very little maintenance and can last for many years without needing replacement, making it a great choice for those looking for long-term dependability in their hybrid vehicles.
2015 Toyota Camry Reliability
The 2015 Toyota Camry is a reliable car that has been consistently ranked as one of the top vehicles for reliability and durability.
It earned an impressive 4 out of 5 stars from Consumer Reports in their Reliability Ratings, and it was also named by J.D. Power as the Most Dependable Midsize Car in its class for three consecutive years (2015-2017).
With regular maintenance, your 2015 Camry will likely provide you with many years of dependable service.
Are There Any Problems With the 2015 Toyota Camry?
The 2015 Toyota Camry is a reliable car, but like any vehicle, it isn't without its problems. The most common problem reported by owners of the 2015 Toyota Camry is an issue with the air conditioning system. Owners report that their AC either stops working completely or doesn't blow cold air as expected.

Other issues include rattling noises from underneath the hood, accelerated engine wear due to timing belt misalignment, and premature brake pad wear. There have also been reports of power steering fluid leaks, which can lead to a loss of power steering capabilities and expensive repairs if left unchecked for too long.
Despite these issues, many owners are still satisfied with their purchase and find that regular maintenance keeps their cars running smoothly for years to come.
What Year Camry is Most Reliable?
The Toyota Camry is one of the most reliable cars on the market, and has been for decades. The year 2020 marks the 35th anniversary of this iconic vehicle, which continues to be a top choice for those looking for a dependable car.
Although all model years of the Camry are generally reliable, it's important to check out reviews from other drivers before making your purchase decision.

According to customer reviews, some of the most reliable years include 2005-2010 models; these cars have fewer reported issues than their predecessors and successors. If you're looking for an older model that still offers great performance and reliability at a lower price point, consider 2001 or 2002 models – they tend to have few problems despite being nearly two decades old.
No matter what year you choose, rest assured, knowing that your Toyota Camry will provide you with many years of safe and enjoyable driving experiences!
Is 2015 a Good Year for Toyota Camry?
Yes, 2015 was a great year for the Toyota Camry. The car received many awards and accolades this year to celebrate its success. To start off, the 2015 Toyota Camry was named the "Best Midsize Car" by U.S. News & World Report as well as being chosen as one of Consumer Reports' "Top Picks" vehicles in their annual rankings.

Additionally, USA Today called it a "top-ranking family sedan," and Autobytel awarded it with their prestigious Editor's Choice Award for Best Family Sedan of the Year award.
Furthermore, Motor Trend gave it an impressive 9 out of 10 rating making them proclaim that "the new generation Camry is better than ever before."
With all these awards and recognitions, it's easy to see why so many people have made 2015 Toyota Camry their vehicle choice this year!
How Many Miles Can a 2015 Toyota Camry Last?
The 2015 Toyota Camry is one of the most reliable and long lasting cars on the market. With proper care and maintenance, a well-maintained 2015 Toyota Camry can last up to 300,000 miles or even more. The key to achieving this type of mileage lies in regular oil changes and other preventative maintenance such as tire rotations, air filter replacements, brake checks, fluid flushes, spark plug replacements, and more.

Furthermore, it's important to note that driving habits also play an integral role in how long your car will last. Aggressive accelerations/braking as well as excessive speeds, can significantly reduce the life expectancy of your vehicle.
Therefore, it's best practice to drive at or below posted speed limits when possible while being mindful not to accelerate too quickly or abruptly slow down for turns, etc.
Top 5 Problems Toyota Camry Sedan 7th generation 2011-19
Conclusion
Overall, the 2015 Toyota Camry is a reliable vehicle that has become a popular option for many drivers. Although there are some minor problems reported with this model, most of these issues can be easily addressed and resolved by an experienced mechanic or dealership service center.
With proper maintenance and care, the 2015 Toyota Camry should provide years of reliable driving performance to its owners.